Archive: May, 2009
Chris Brennan
There was a bit of a stir here in Philadelphia on the day of the general election in November when a couple of members of the New Black Panther Party For Self-Defense showed up at a polling place to provide what they described as security. One of the guys had a baton. Video of the incident went big on the Internet and rocketed around the country, mostly pushed by pundits with partisan agendas. The U.S. Department of Justice in January sued the New Black Panther Party, alleging voter intimidation, and putting out a media release to trumpet the case.
The Department of Justice two weeks ago quietly dropped that lawsuit against two of the three party members it sued, Malik Zulu Shabazz of Washington, D.C. and Jerry Jackson of Philadelphia. A federal judge last week approved a judgment against the third party member, Minister King Samir Shabazz, aka Maurice Heath of Philadelphia, which forbids him from "displaying a weapon within 100 feet of any open polling location on any election day in the City of Philadelphia." Court filings by the feds say the three party members never responded to the Department of Justice lawsuit.
All this, by the way, was first reported today in the Washington Times and brought to our attention by an alert reader in Lincoln, Neb. You didn't know PhillyClout has a loyal following in Nebraska? Neither did we.
Chris Brennan
PhillyClout's Friday wrap-up asks District Attorney Lynne Abraham and Seth Williams: Can we make a little peace here? The answer? Read on.
One judge, furious that she was cut from sample ballots in last week's primary election, went to polling places and confiscated election materials. Did it get help her win the election?
Mayor Nutter and the Philadelphia Housing Authority say they see results from an effort to help the homeless.
Catherine Lucey
This just in from the White House:
Fact Sheet: United States to Host Next G20 Summit in Pittsburgh
The United States will host the next G20 Summit September 24-25, 2009, in Pittsburgh, Pennsylvania. At the Pittsburgh Summit, President Obama will meet with leaders representing 85 percent of the world's economy to take stock of progress made since the Washington and London Summits and discuss further actions to assure a sound and sustainable recovery from the global economic and financial crisis.
Chris Brennan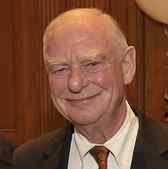 The city's budget woes prompted a local philanthropist earlier this year to revoke an offer to help fund a community re-entry program for prison inmates, according to Everett Gillison, the deputy mayor for public safety. Gillison was quizzed at this morning's Criminal Justice Advisory Board meeting by District Attorney Lynne Abraham, who had heard the city missed out on millions of dollars in funding from the Lenfest Foundation for the re-entry program.
Gillison said the foundation, founded by H.F. "Gerry" Lenfest and his wife, offered the city $1 million per year for three years. The catch: The city had to guarantee upfront that it would match that money with its own. "The offer was made during a time when we were in the throes of cutting everybody's budget," Gillison said. "I could not in good faith say that I could actually match $1 million."
Abraham was glad to hear from Gillison that Mayor Nutter plans to meet with Lenfest to try to get the offer restored. "It would be a pity to not take advantage of a very generous philanthropist's offer to give away all his money," she said. "You can't do any better for a struggling city than to get money from somebody that wants to give it to you."
Catherine Lucey
Mayor Nutter held a press conference this morning to tout the administration's anti-homelessness efforts. Here's the release:
MAYOR'S OFFICE OF COMMUNICATIONS

Thursday, May 28, 2009 FOR IMMEDIATE RELEASE
Catherine Lucey
Talking Points Memo is reporting that U.S. Rep. Joe Sestak is privately telling supporters that he plans to run for Senate in the Democratic primary in 2010 against the newly Democratic Sen. Arlen Specter.
Here's an excerpt:
Rep. Joe Sestak (D-PA) is privately telling supporters that he intends to run for Senate, TPMDC has confirmed.
Catherine Lucey
We just got this release from the city. Check it out:
MAYOR NUTTER TO OPEN BIODIESEL FUELING STATION FOR MUNICIPAL VEHICLES
City Moves Forward on Sustainability Goals Set in "Greenworks Philadelphia" Plan