Archive: March, 2009
Chris Brennan
Most City Council budget hearings this year are expected to focus on how Philadelphia will spend its limited supply of money in the face of a $1.4 billion gap in the five-year financial plan. But today's hearing, focused on the city's six-year capital budget, is off to a start with an unusual question: Why does it take the city so long to spend its cash?
"I think somebody has to explain why it takes so long, so long, for the city to spend its capital dollars," Council President Anna Verna said. "We just keep rolling the capital dollars over from one year to the next, from one year to the next."
Alan Greenberger, head of the City Planning Commission, and Mark Alan Hughes, a top policy aide for Mayor Nutter, told Council that capital projects -- building and physical improvement works -- are often complicated and take longer than planned. Hughes said the capital budget always faces: "Twin and competing pressure. On one hand, spend it really fast. But on the other hand, spend it really well."
Chris Brennan
Here's an interesting history lesson on mayoral battles with City Council.
Mayor Nutter seems to have headed off a threat from Harrisburg to revoke gaming taxes being used to expand the Pennsylvania Convention Center.
Meritorious pay for school teachers gets some attention. Other ideas on how to improve schools are also being circulated.
Chris Brennan
Mayor Nutter and Phillies officials, including a very red Phillies Phanatic, kicked off "Paint the town red" week with a City Hall ceremony to honor nine local people for their work in the community. The Phillies season starts on Sunday with a three-game series against the Atlanta Braves. Nutter used the kick-off to praise volunteer work. "It is the way to make Philadelphia the city you want it to be," he said.
After the jump, you can read the city's press release:
The Phillies Celebrate a City of Champions
Mayor Nutter and the Phillies Honor Nine Champions in the Community
Chris Brennan
Wendy Ruderman and Barbara Laker expand on their investigative series of articles on some narcotics officers from the Philadelphia Police Department. You can catch up on the rest of the series here.
John Baer chats with would-be gubernatorial candidate Tom Knox about electricity rates.
Who is coming and going on the School Reform Commission? Here's a wrap-up.
Chris Brennan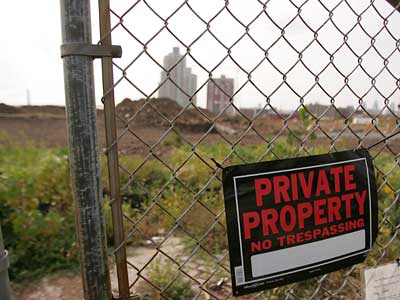 SugarHouse, a casino proposed for the banks of the Delaware River in Fishtown, picked up its foundation permit from the Department of Licenses & Inspections today, the first step in getting construction moving. The state Supreme Court on Tuesday appointed a "special master" to mediate disputes after SugarHouse complained in January that Mayor Nutter's administration, which doesn't favor their state-approved location, had been purposely stalling the project. One of the issues cited in the request for the special master was the foundation permit. You can read the SugarHouse press release about the permit here.
Mayor Nutter, under growing political pressure from Gov. Rendell and the General Assembly to get casino construction under way in the city, has been saying that his administration would not stand in the way. He told a lunch crowd at the Union League today that the city's five-year financial plan counts on $23 million in local gaming taxes in the fiscal year that starts in July 2011.
Terry Gillen, Nutter's chief adviser on casino issues, told PhillyClout the special master played no role in the issuance of the foundation permit since both sides haven't even met with him yet. The permit was available in January, she said. "I don't know why they have been sitting on this for two months," Gillen said. "We had urged them several times to move along and get their foundation permit."
Chris Brennan
Mayor Nutter just had a little gathering in City Hall to welcome Penn Capital Management Company, a financial firm that is relocating from Cherry Hill in July to offices in the former Philadelphia Naval Yard. "Even in these current economic conditions, firms are still interested in what Philadelphia has to offer," Nutter said.
The firm, which counts the city's pension fund as one of its clients, will bring 60 employees to Philadelphia.
Speaking of the pension fund, PhillyClout asked company officials what they think about the controversial Deferred Retirement Option Program [DROP], which has caused quite a dust-up in City Council this week.
Chris Brennan
Chris Brennan
City Council is not enjoying its time in the DROP-light. Council Majority Leader Marian Tasco lashed out at the media -- mostly the Daily News -- for its depiction of the Deferred Retirement Option Program.
Have the feds turned their attention to yet another pal of convicted former state Sen. Vince Fumo?
A city teacher visits the White House to speak with President Obama.