Archive: March, 2008
Chris Brennan
PhillyClout could hear the relief in City Council President Anna Verna's voice today when she spoke about "finally, finally" dealing with an administration willing to fund the city's Health Centers. Council fought for years with Mayor Street, trying to increase funding to the centers, which treat the working poor. Street in 2006 promised to spend $1.6 million to increase staff at the centers but then sat on the money and told the Department of Public Health to cut it from the budget, infuriating Verna and others on Council.
Dr. Donald Schwarz, the city's new health Commissioner, told Council today that his department is using $3 million in the budget Mayor Nutter has proposed to start on July 1 to increase staffing and reduce waiting times for health center appointments. The wait for a first visit averages 55 days now, down from 60 at this time last year. Schwarz wants to get that down to 30 days and said he could accomplish that by June 2010. Verna asked what it would take to get the wait down by June of next year. Schwarz said an additional $1.1 million would get the job done.
While the wait to see a doctor is getting shorter, the time to see a dentist in a health center is getting longer. Schwarz said the wait for a first dentist appointment was 24 days last March but has now gone up to 34 days. The department is recruiting to fill vacant dentist posts. Recruiting pharmacists has also been a challenge, Schwarz said.
Chris Brennan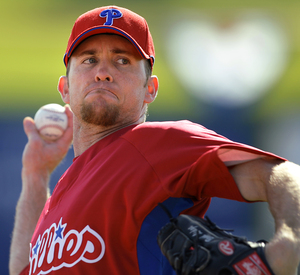 Few political maneuvers are more fraught with danger of embarrassment than throwing out the first pitch in the home team's opening day baseball game. Mayor Nutter knows that. So he spent some time during the weekend practicing his throw. Nutter joked this morning that he doesn't need "any more opportunities to embarrass myself." He takes the mound for the Philadelphia Phillies at Citizens Bank Part at 2:45 p.m. Nutter seemed eager to manage expectations when asked what kind of heat he planned to put on the first pitch. He just wants to reach the plate.
"If I accomplish that, I don't care if it gets there at three miles an hour," Nutter said. "I just want it to get there. I want it in the glove. In the glove. I don't care what the speed is. I'm not trying out for the Phillies. I've got enough challenges."
Catherine Lucey
Catherine Lucey reports:
Just how are the Pennsylvania delegates assigned? If you're as confused as we are, check out this story from Dave Davies.

And Will Bunch reports that liberal bloggers think the

mainstream press is going easy on John McCain.
Chris Brennan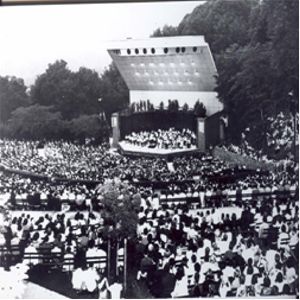 This summer's annual concert series at the Robin Hood Dell East has been scratched due to the serious safety issues created by poor drainage undermining the foundation of the venue. Engineers today briefed City Council's Committee on Parks, Recreation and Cultural Affairs, saying the Dell needs immediate repairs. Clay Armbrister, Mayor Nutter's chief of staff, said he hoped to limit the closure to just one summer. But the price for repairs is on the rise. The city put aside about $3 million for an overhaul but the job might cost as much as $4.5 million, Armbrister said.
Erica Atwood, the deputy city representative, told Council members that she is putting together a plan to hold concerts in city neighborhoods this summer. Atwood wants to expand the line-up from the Dell's typical old-school national R&B acts to include salsa, pop rock and other types of music. She also wants to get local bands involved in performing.
While the Dell gets a make-over, the news is far more grim for Camp William Penn, the bucolic summer get-away for local kids. Armbrister told Council the camp needs such extensive repairs that it isn't worth sinking in the money. Annual attendance is on the decline and Recreation Department staffers freely admit the kids who do go rarely want to come back. The Department is now working with Outward Bound to host a local camp for city youths and with the Salvation Army-run Camp Ladore near Scranton for get-away camping.
Catherine Lucey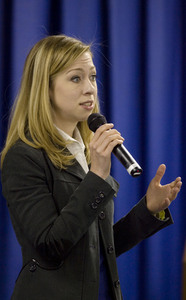 The latest from the Daily News on the campaign:

The presidential candidates aren't talking about urban issues. We try to detail their positions on crime.

Chelsea Clinton's in town.

Chris Brennan

Sheriff John Green, responding to concerns from City Council about the sub-prime mortgage trouble sweeping the nation, announced today that he would postpone April's scheduled sheriff's sale. Green told PhillyClout this afternoon that he will go to court to ask for at least a six-month moratorium on sheriff's sales. This is happening even though Philadelphia has experiences a decline in sheriff's sales since the last time Green called a moratorium in 2004. "We've had a continuous decrease through education and counseling," Green said.
Council members Marian Tasco and Curtis Jones today introduced a resolution, unanimously passed by their colleagues, calling on Green and Common Pleas President Judge C. Darnell Jones to institute the moratorium. She received a telephone call from Green's office during Council's session and announced the postponement of April's sheriff's sales, drawing a round of applause from community activists in the audience. Asked later about Philadelphia's decreasing number of sheriff's sales, Tasco said: "One foreclosure is too much."
Chris Brennan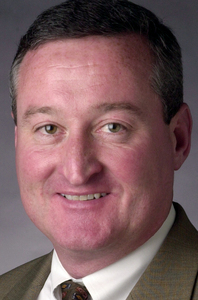 It's been seven years since City Councilman Jim Kenney started trying to reverse the way Philadelphia treats potential employees. Instead of requiring city employees to live here for one year before starting work, Kenney wanted to give new hires six months to move into the city after getting the job. Kenney's proposed legislation, which passed in Council in 2001 but was vetoed by then-Mayor Street, now has new life. Council's Committee on Labor and Civil Service, which stymied a new version of the legislation just last month, voted unanimously today to support it.
That mean the bill will be heard by the full Council next week and could come up for a vote in two weeks. Unlike Street in 2001, Mayor Nutter backs the idea so it has a good chance of becoming law. Kenney's colleague, Councilman W. Wilson Goode Jr. had some concerns about the legislation but this week proposed a cure: In cases where a city resident and a non-resident tie on job tests for a position, the post goes to the city resident. Kenney thanked Goode today for that idea, saying he thinks it helped move his legislation forward.