Archive: December, 2011
Jan Ransom
Check out the press release below:
WINNER CHOSEN FOR 2011 EDWARD POWELL AWARD
Recipient named once every four years receives $100K cash prize
David Gambacorta
Philly's murder rate is the highest among the 10 biggest cities in the country.
Anthony Magsam, the Philly cop at the center of a long-running Internal Affairs probe, resigned.
New rules for City Council?
David Gambacorta
Rich Hoffman reflects on Bill Conlin, a colleague that seemingly few people at the Daily News could call a friend.
Meet Sonia Sanchez, the city's first poet laureate.
Local inmates got treats in prison at Christmas.
Jan Ransom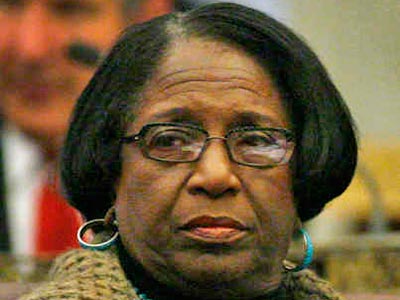 City Councilwoman Marian Tasco will retire on Friday, collect a six-figure pension payment and then return to work after she is sworn-in on Monday to serve her seventh term.
Francis Bielli, executive director for the city's Board of Pensions and Retirement, said he was recently notified that Tasco, who is enrolled in the controversial Deferred Retirement Option Plan, will retire on Friday and collect $478,057.
Tasco did not respond to requests for comment.
David Gambacorta
No one wants to admit the good times are almost over, but let's face it: your Christmas tree is on its way out.
If you have a real Christmas tree (not a plastic one that "looked like it was made of green pipe cleaners," as Ralphie's dad in "A Christmas Story" put it), the city will offer a Christmas Tree recycling program from Jan. 3 to Jan. 14.
The city said residents can drop off trees at Streets Department Sanitation Convenience Centers from 8 a.m. to 6 p.m., Monday through Saturday. The centers are located at:
David Gambacorta
Julie Shaw looks at the changing face of Philadelphia, which has seen a dramatic rise in the number of Hispanic and Asian residents in the last 10 years.
"Lacey's Law" went into effect yesterday. See what it means for teen drivers.
Arlen Specter did a bit of stand-up comedy. We're not sure what to make of it, either.
Jan Ransom
Incoming City Council president Darrell Clarke is making a list and he's checking it twice.
Office assignments? Check.
Budgets for incoming members? Check.
Jan Ransom and Will Bunch
Updated: To include comments from Judge Singletary's attorney
A Philadelphia Traffic Court Judge who has had his driver's license suspended for unpaid tickets and been reprimanded for promising favors in exchange for campaign donations is again in trouble with the court.
This time, it's for allegedly showing a woman cellphone pictures of his genitalia.