Archive: October, 2008
Catherine Lucey
Up the Northeast, Obama told the crowd he needs them on board in November.

"I need North Philly, I need all of Philly," Obama said to the supporters packed outside the Mayfair Diner shortly before 10 a.m.. The crowd of about 5,000 – which was smaller than in North Philly -- was dotted with union signs, from the teamsters and the firefighters.

Obama made much the same speech again, hitting the economic message hard. He noted the statement several weeks ago by Republican candidate John McCain that the "fundamentals of the economy are strong."

"I don't know about you, but where I come from nothing's more fundamental than a job. Where I come from nothing's more fundamental than health care and a pension," Obama said.

Mayfair, a working class majority white section in the Northeast, is not exactly Obama country. Political insiders have expressed concern about Obama's support in that part of the city.

Tristianna Jackson, 38, of Mayfair said there was more support in the area for McCain than Obama. But she thought the economic downturn might be changing people's minds.

"I think it is [changing minds]," she said. "I think people are changing over."

Catherine Lucey
In the case of Barack Obama, absence has certainly made the Philly heart grow stronger.

The Democratic presidential candidate was greeted by exuberant supporters today during his first visit to Philadelphia in months.

"I know these are difficult times. I know folks are worried," he told the crowd at his first stop at Broad and Jefferson streets at 8:30 a.m. "But I also know now is not the time for fear, now's not the time for panic. We've always seen that mountaintop from the deepest valley. We can do it again."

More than 15,000 people packed the Progress Plaza in North Philly. Demetrius Robinson, 38, a single dad from Camden, NJ, said he brought his four-year-old son and 19-month-old daughter to see Obama.

"I think it's important at their ages to see the first president that looks like their father," he said.

Obama will hit four Philly neighborhoods during the whirlwind tour to shore up his Democratic base. Last night he held two big-ticket fundraisers that brought in more than $5 million.
Catherine Lucey
Sen. Barack Obama got a true Philly welcome tonight at a Center City fundraiser when Gov. Rendell presented him with a lifetime gift certificate to Pat's Steaks.

"A cheese steak once a day," Democratic presidential nominee said, surveying at the gift. "And I'll have the pleasure of looking like Ed Rendell."

Obama appeared last night at two fundraisers. First came a cocktail hour at the Sheraton Center City Hotel, followed by a private dinner at the home of Comcast executive David L. Cohen. Organizers said they raised over $5 million.

Tomorrow Obama will tour the city, holding rallies in North Philadelphia, Holmesburg, Germantown and West Philly.

"He's got me barnstorming around the Philadelphia area tomorrow. He's wearing me out," Obama said of Rendell.

All of Philadelphia's political elite turned out for at the Sheraton fundraiser. Elected officials included Gov. Rendell, Mayor Nutter, Sen. Bob Casey, U.S. Rep Chaka Fattah and U.S. Rep Allyson Schwartz. Rocker John Bon Jovi warmed up the crowd with an acoustic set that included "Livin' on a Prayer."
Catherine Lucey
DHS Commissioner Anne Marie Ambrose just announced that four more DHS workers will leave the department due to their involvement in the case of Danieal Kelly, a 14-year-old girl who starved to death in 2006 despite DHS oversight.

Two DHS employees were charged criminally in the case, along with Kelly's parents, family friends and workers from an agency that did contract work for DHS. Those two workers were fired over the summer.

But another seven DHS workers were named the Grand Jury investigation. In August, two were briefly suspended without pay and one retired. And today Ambrose announced that two more will be fired and she has accepted a resignation from one, and retirement from another.

Here's the full release:

DHS COMMISSIONER ANNOUNCES STATUS OF SUSPENDED WORKERS

Philadelphia, October 10-- Today Department of Human Services Commissioner Anne Marie Ambrose announced the status of the remaining four DHS workers suspended in response to the Grand Jury findings in relation to the 2006 death of Danieal Kelly. After a full review of recently completed investigations and reports by the Inspector General as well as the recommendations of a disciplinary panel, the Commissioner announced her intent to terminate the employment of two the employees and has accepted the retirement and resignation of the other two:
Chris Brennan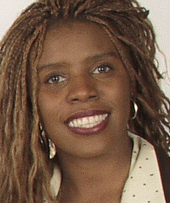 Latrice Bryant, City Councilman W. Wilson Goode Jr.'s controversial chief legislative aide, is now square with the city for time she spent attending to personal errands while logged in as working at City Hall. Bryant can thank her boss, who delivered a personal check this afternoon to City Controller Alan Butkovitz for $836.35.
Butkovitz tallied Bryant's tab using a Fox 29 News report on her activities this summer. Goode, acknowledging that there had been problems with how his staff logged their hours, promised Butkovitz in an Oct. 1 e-mail that he would pay for Bryant if she didn't take action on the matter by today. Fox 29, of course, also reported this.
"The whole point of this is nobody's above the law or these time constraints," said Butkovitz, adding that his office has been telling City Council for two decades that it should tighten up its procedures for logging employee work hours.
Chris Brennan
Sure, sure, the Philadelphia Phillies just put up a stirring come-from-behind effort last night to win game one of the National League Championship Series. But what does Politico want to dwell on? Santa Claus, of course. You know, the one that we beaned with a snowball. OK, OK... a bunch of snowballs.
In a piece on Alaska Gov. Sarah Palin coming to down to drop the puck for a Flyers game tomorrow night -- Politico calls it "Barracuda in a Shark Tank: Palin in Philly" -- this quote from Washington Capitals owner Ted Leonsis stands out. "I am surprised that the candidate would go on the ice in Philly – Philly fans threw snowballs at Santa Claus and booed Beyonce because she was wearing a Michael Jordan dress; this is dangerous territory."
The story includes a round-up of what Philly bloggers are saying about Palin's trip here. Of course, it doesn't tell you the story of why Santa had it coming on that snowy day in 1968 at Franklin Field. For that, PhillyClout recommends the Great Philadelphia Fan Book.
Chris Brennan
There is a famous Daily News photo of enraged Chinatown residents in City Council during then-Mayor Street's first term, protesting the notion of building a baseball stadium in their neighborhood. One sign says: "Chinatown is troubletown for stadiums." The Phillies, of course, still play their playoff games in a South Philly stadium. Many of the people who crammed into a Chinatown meeting last night keep fresh the memory of the last fight as they oppose a potential casino at the nearby Gallery.
Mayor Nutter, who says he is "favorable" to the casino project, was not at the meeting. PhillyClout asked him today if he was surprised by the fear and anger that took hold there. "This is the start of a process," Nutter said. "Often in these kinds of situations there is a lot of concern and anger and fear about something that is new."
Nutter has been stopped by Chinatown residents on the street who like the idea of a casino at the Gallery. He wasn't surprised that they were not heard from last night. "I think it's difficult in this kind of environment at times to be a lone voice or two because of the anger and shouting," the mayor said. "For some people that can certainly be an intimidating kind of environment."
Nutter was surprised to learn that City Councilman Frank DiCicco, who represents the Chinatown area, told the crowd he understood their fear of gambling addiction because his father, who ran numbers in South Philly, had killed himself because of gambling. Nutter said he was "very saddened to hear that."
Catherine Lucey
Councilman Frank DiCicco gets emotional at a meeting to discuss the Center City casino plan.

What did VP Candidate Sarah Palin -- who loves to talk about Joe Sixpack -- drink at the Irish Pub two weeks ago?

Temple students facing eviction may get a reprieve.

Mayor Nutter says Obama will see how campaigning is done Philly-style tomorrow.
Catherine Lucey
A month ago, Gov. Rendell told the Daily News what he wanted the Obama campaign to do locally:

"I've told Chicago I want [Obama] here on a Saturday, from 10 till 4:30, and I want to go to six locations," Rendell said in September. "And I want to have flatbed trucks in each location. I want the streets to be closed, and I want five to 10 thousand people in each location, and I want them not in Center City, but in the neighborhoods where people live.

Looks like he got his wish. The Obama campaign announced yesterday that the Democratic presidential candidate will do four neighborhood rallies around the city on Saturday.

Here's the release:

For Immediate Release

Wednesday, October 8, 2008

SATURDAY: Obama Holding Four Neighborhood Rallies in Philadelphia

Multiple-stop visit within the city will energize supporters and generate volunteers

PHILADELPHIA — Sen. Barack Obama will barnstorm the city of Philadelphia on Saturday, making four stops within the city. At each stop, Sen. Obama will discuss his plans to strengthen our economy, lower taxes on Pennsylvania's middle class families and give tax breaks to companies that create jobs in the United States. The trip comes just days after Pennsylvania's voter registration deadline, completing a three-month effort by Obama-Biden organizers that saw the gap between registered Democrats and Republicans grow to nearly 1.2 million. The campaign now turns its attention to generating volunteers for what will be an unprecedented Get-Out-The-Vote effort.

SATURDAY, OCTOBER 11TH
Catherine Lucey
So will this be the presidential election that young voters turn out for?

Some Temple students in off-campus housing face eviction.

Ronnie Polaneczky says the city is sanctioning hate speech by not responding to the behavior of Latrice Bryant, aide to Councilman W. Wilson Goode.

Chinatown residents get a meeting tonight on the proposed casino at the Gallery mall site. Will their questions be answered?

Wheels are turning slowly in the corruption trial for state Sen. Vince Fumo. The judge says feds can interview Fumo's ex-attorney Dick Sprague, without Fumo's lawers present.