Archive: May, 2008
Chris Brennan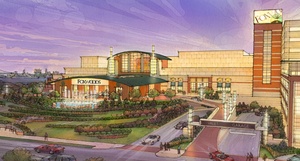 The state Supreme Court this afternoon shot down City Council's last-ditch effort to stall construction of Foxwoods, a controversial casino proposed for the Delaware riverfront in South Philly. The court on April 2 ruled that Council had improperly blocked efforts by Foxwoods to get zoning changes needed to start construction. The court ordered the city to change the zoning and to turn over to Foxwoods gas and water rights-of-way under Reed and Dickinson streets.
Attorneys for City Council hung their hopes on those rights-of-way, telling the court on April 16 that the 2004 law that legalized casinos prohibits the taking of city-owned property for a casino project. Mayor Nutter's administration, through the city Law Department, on April 30 agreed with Council, telling the court it shouldn't "cede control and authority and decision-making" to Foxwoods for property the casino doesn't own.
The court today refused to consider its ruling, denying Council's request to re-argue the case. The order hasn't been posted as of now on the court's web page but it is listed in the case's docket.
Chris Brennan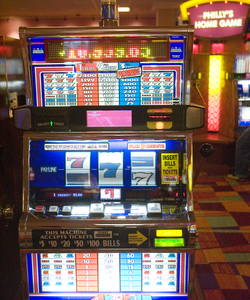 Half of the PhillyClout crew spent an hour this morning talking with Marty Moss-Coane on WHYY-FM's Radio Times about the controversial efforts to build two casinos on the Delaware riverfront. The show included call-ins from Terry Gillen, a senior adviser to Mayor Nutter on casinos, Leigh Whitaker, a spokeswoman for the proposed SugarHouse casino in Fishtown, and Maureen Garrity, a spokeswoman for the proposed Foxwoods casino in South Philly.
Follow this link to listen to the show using RealPlayer or this link to listen using Windows Media Player.
Chris Brennan
It was a slow day in City Council this morning, with every bill up for approval held back from votes. City Councilmen Bill Greenlee and Darrell Clarke introduced legislation that would set rules to how employers provide for time away from the job for employees.
Greenlee's bill would mandate unpaid leave for employees who have been the victim of domestic violence or sexual assault. Companies with more than 50 employees would have to provide up to eight weeks of unpaid leave. Companies with fewer than 50 employees would have to provide up to four weeks. Employees seeking the leave would have to show proof that they sought assistance from police or a hospital to qualify, Greenlee said. "Sometimes they need time to heal physically or mentally," Greenlee said. "This gives them that time."
Clarke's bill, dubbed "Promoting healthy families and workplaces," would require employers in the city to provide one hour of paid sick leave for every 30 hours an employee works. Employees would not be able to accrue more than 72 hours of sick leave each year. Employees at "small businesses," defined in the bill as having 10 or less employees, would only be able to accrue 40 hours of paid sick time. The bill says that about 44 percent of Philadelphia workers do not now have paid sick time.
Catherine Lucey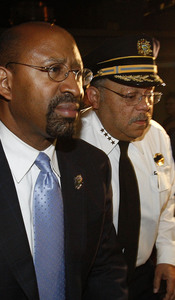 Mayor Nutter and Governor Rendell just held a press conference where they called for a renewal of the federal assault weapons ban -- which was enacted in 1994 and expired in 2004.

Sgt. Liczbinski was killed with a Chinese-made semi-automatic rifle called the SKS Carbine, which was outfitted with a 30-round magazine.

The 1994 ban did not specifically outlaw the SKS. But a new version of the law, introduced in the House of Representatives, lists "SKS with detachable magazine" among the banned weapons. That bill was introduced in February 2007. U.S. Rep. Joe Sestak this week signed on as a co-sponsor to draw more attention to the legislation. (U.S. Rep. Chaka Fattah was already a co-sponsor of the bill.)

Rendell and Nutter spoke vigorously about the need for such legislation. The two have sent a letter to the state's congressional and senatorial delegation calling for support.

"The time has come for politicians to decide," Rendell said. "You have to decide whether you're on their side -- the men and women who wear blue -- or whether you're on the side of the gun lobby."

The pols grew angry when an Inquirer reporter questioned whether the SKS Carbine was a true assault weapon, noting that the National Rifle Association disagreed with the classification and that a search on wikipedia.com would bring up information saying it was not.

Police Commissioner Charles Ramsey then got into the mix.

"I don't care about wikipedia or any other kind of pedias," he said. "It it's not an assault weapon by definition, then add it to the freaking list."

Rendell added, "if there's any ambiguity, we will clear it up."

Catherine Lucey and Chris Brennan
As the city recovers from the slaying of a Philadelphia police sergeant, Solomon Jones -- a staffer for U.S. Rep. Chaka Fattah who writes novels, as well as a Saturday column for the Daily News -- sent out the following press release:FOR IMMEDIATE RELEASE

EXPERT ON CRIMINALS HIDING IN PHILADELPHIA

PHILADELPHIA -- Solomon Jones, the critically acclaimed author of five urban mysteries, including Pipe Dream (Random House, 2001), and CREAM (St. Martins Press, 2006), is available for interviews on the tactics that criminals use to hide in Philadelphia.
Chris Brennan
The Metro today sparked a lot of questions with a report that EarthLink, the Internet service provider that hooked up much of the city for Wireless Philadelphia, is threatening to take down the system starting tomorrow if the city doesn't take control of it. EarthLink announced in November that it was getting out of the municipal wireless business and has been negotiating an exit with Philadelphia since then.
Doug Oliver, a spokesman for Mayor Nutter, today said those discussions are still under way. But Oliver said the company has not given the city a deadline. "We have not been given a date after which EarthLink will take down the existing assets," Oliver said. Greg Goldman, Wireless Philadelphia's CEO, today put out a statement noting that EarthLink's 10-year contract with the city does not allow it to "unilaterally impose deadlines for the network's transfer."
Chris Marshall, a spokesman for EarthLink, didn't respond to questions about the rumored threat of a system shut-down but e-mailed to say he thinks the negotiations "will soon reach resolution."