Chris Brennan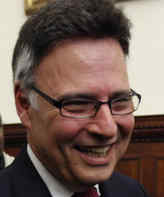 Former City Controller Jonathan Saidel is dropping his bid to replace U.S. Rep. Allyson Schwartz in the 13th Congressional District, citing the interest in the race from former U.S. Rep. Marjorie Margolies.
Saidel, in a statement released to PhillyClout, made clear that Democrats are starting to line up behind Margolies, including former President Bill Clinton, a fund-raising powerhouse. Margolies' son is married to Clinton's daughter.
"Over the past few days, I have had conversations with Marjorie Margolies and national Democratic leaders," Saidel said. "I respect the Clinton family's support of Marjorie as family and friend and in recognition for her deciding vote for the Clinton budget cast 20 years ago this summer."
Margolies, a former television reporter, served one term in the 13th Congressional District, which now covers parts of Philadelphia and Montgomery County. She lost re-election after changing her 1993 vote to support Clinton's controversial federal budget.
Don't expect Saidel, who served as City Controller for 16 years, to give up on public office. He also ran for lieutenant governor in 2010 and briefly for mayor in 2006.
Could Saidel be considering another run for mayor in 2015? The first line of his statement says "public service is in my blood."
"I believe I still have much to offer in elected office representing the citizens of Philadelphia, our region and our state," Saidel said. "I continue to remain open to future opportunities currently being discussed by our Democratic leaders and myself."
Following the bombings at the Boston Marathon, Mayor Nutter said Monday evening that there were "no specific threats or threat incidents in Philadelphia" but that the city is on high alert.
Flanked by top public-safety officials at a City Hall press conference, Nutter said the Broad Street Run on May 5 is expected to continue as planned "at this time." The city will evaluate what happened in Boston as details become available, he said.
Nutter said there will be a "much more visible" security presence at the event, which has 40,000 participants signed up so far.
"In light of today's events in Boston, let me assure you that we will step up our security efforts and response to the Boston Marathon," Nutter said. "Runners and spectators will in fact see a much more visible security presence on race day for the Broad Street Run."
The mayor said residents should alert law-enforcement agencies or the city if they see something suspicious. The Philadelphia police tip line is 215-686-8477. You can also call 9-1-1 or 3-1-1.
He cautioned against calling the Boston bombings a "terrorist" attack at this point because not enough details are known.
Jan Ransom
Dear readers,
Thanks for tuning into PhillyClout for your latest City Hall and political news.
We will continue to keep you informed of what's happening in the halls of power.
But starting today we will no longer have "morning posts" which include a round-up of links to Daily News stories.
Why you ask?
Well, today marked the launch of the Daily News' new, easy-to-search website. There you will be able to find all of your news in a matter of seconds.
Jan Ransom
Mayor Nutter's veto of a bill that would have required certain Philly employers to give workers paid sick time off will stand.
City Councilman Bill Greenlee who sponsored the bill said during Council's session he was one vote short of the 12 votes needed for an override.
"I apologize to the 180,000 workers in Philadelphia that I could not get this done for them," Greenlee said. "Philadelphia will have paid sick days."
The bill passed several weeks ago 11-6 with nay votes from Councilmen Mark Squilla, Brian O'Neill, Denny O'Brien, Jim Kenney, David Oh and Bill Green. Mayor Nutter vetoed the bill and said it would be bad for businesses and jobs.
The bill first vetoed in 2011 and Greenlee thought he could get it through this time. Some of those who voted agaisnt the bill said it was simply the wrong time.
So, is there a chance Greenlee will try it a third time?
Chris Brennan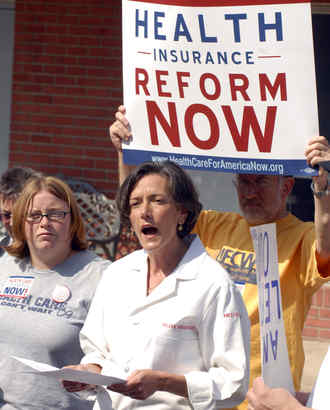 Dr. Valerie Arkoosh, a professor of clinical anesthesiology and critical care at the University of Pennsylvania School of Medicine, just announced that she has raised $218,000 since filing paperwork on March 5 to run in the 2014 Democratic primary election for the 13th Congressional District.
Arkoosh, who lives in Springfield Township, Montgomery County, issued her statement to the Daily News five days in advance of the April 15 federal deadline for quarterly campaign finance reports. A spokeswoman for Arkoosh said the $218,000 does not include any loans from the candidate. Arkoosh's husband, Jeff Harbison, gave the maximum allowable federal donation to the campaign, the spokeswoman said.
There's a curious back-story to Arkoosh's campaign -- Harbison has served for years as treasurer for U.S. Rep. Allyson Schwartz's congressional campaign committee. He was last listed in that role in Schwartz's 2012 annual report, filed on Jan. 31. The 13th District seat is opening because Schwartz on Monday said she will run for governor next year.
So Arkoosh should have the inside track for Schwartz's support, right? But former Philadelphia City Controller Jonathan Saidel filed federal paperwork on March 21 to run for the 13th District seat. And Saidel is chairman of the new political action committee Schwartz announced this week to run for governor.
Also filed to run in the 13th District, which covers parts of Philadelphia and Montgomery County, are state Rep. Brendan Boyle of Northeast Philly and state Sen. Daylin Leach of Montgomery County. The Daily News first reported Tuesday that former U.S. Rep. Marjorie Margolies is thinking about a run for the seat she held from 1993-1995. Montgomery County Commissioner Josh Shapiro is also considering a campaign.
Jan Ransom
A review of the city's Parks and Recreation facilities show that dangerous and hazardous conditions listed in reports previously still persist, according to City Controller Alan Butkovitz.
The report released Wednesday showed that half of 28 sites had fire hazards including blocked off and chained fire exits and expired or non-working fire extinguishers. Other sites had water damage, leaking roofs and exposed wires.
With summer right around the corner, Butkovitz said something needs to be done to fix this.
"These hazards and conditions can cause serious injury and harm to our children," Butkovitz said in a statement. "Management and staff must take all safety measures, especially ensuring that exits are easily acessible in the event of an emergency."
Jan Ransom
SEPTA launches safety campaign to address increase in train deaths.
John Baer wonders if Allyson Schwartz will be the first female governor, the first to break a cycle and the first to break the pattern in the cycle.
Sorrow and anger mark memorial of three fallen firefighters.
An ex-bail commissioner charged with assault has been released on bail.
PSSAs this week? Not for these kids.
Jan Ransom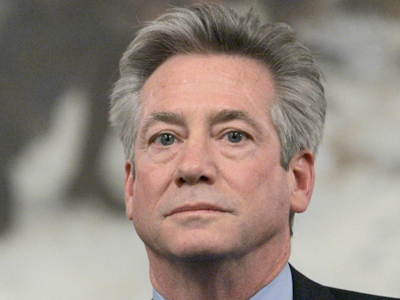 City Councilman Bill Greenlee has three days to get one of the six Councilmen who voted against the paid sick leave bill to change his mind. Otherwise Mayor Nutter's veto will stand.
Groups supportive of the measure are turning up the heat on Councilman Denny O'Brien.
In a news release, the group announced plans to hold a press conference Tuesday outside of City Hall to rally support for a bill that would require certain Philadelphia employers to give workers paid sick time off. The release pointed to data from the Pennsylvania Autism Services, Education, Resources and Training Collaborative (ASERT) that showed it takes multiple visits to a doctor before a child is diagnosed with autism. A lack of paid sick days can make it difficult for parents to make appointments and can even cost them their jobs, the release stated.
O'Brien, a strong advocate for children with disabilities and those with autism voted against the bill three weeks ago along with Councilmen Jim Kenney, Bill Green, David Oh, Brian O'Neill and Mark Squilla. Eleven members voted in support of it. Nutter vetoed the bill last week and said it would have an adverse impact on businesses and jobs. Greenlee would need 12 votes to override Nutter's veto.
Advocates have turned their attention toward O'Brien.
"We want to make clear the importance of paid sick days," said Marianne Bellesorte, with Pathways PA. She said Pathways is teaming up with other organizations to have mothers of children with autism visit O'Brien in City Hall this week.