Archive: July, 2011
Jan Ransom
The money the City dished out in total overtime costs this year has dropped slightly, meanwhile those payments are up for eight city departments according to a report released by the City Controller.
Check out the press release below:
CityOvertime Costs Down Slightly Over Past Year
Controller's economic report analyzes yearly drop in overtime costs, despite increases for eight city departments
Catherine Lucey
Just in time for tomorrow's vote on whether to approve the city's five-year financial plan, the Pennsylvania Intergovernmental Cooperation Authority has a fifth board member.
Attorney Wadud Ahmed, who has already served on the board for two years, with that term expiring Jan 31., has been reappointed to the board by the state Senate Democrats, PICA Executive Director Uri Monson confirmed today. The other four unpaid board seats had already been filled, by the state Senate Republicans, the state House Republicans and Democrats and the Governor.
Ahmed is a trial lawyer with Ahmed & Zaffarese LLC. and a former Philadelphia prosecutor. The board will meet tomorrow to discuss approval of the city's five-year financial plan.
Chris Brennan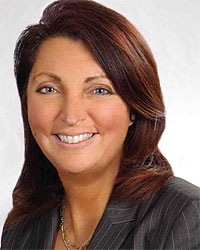 Karen Brown, the Democratic City Committeewoman recruited by the Republican City Committee this year to run for mayor, took to Facebook last night in anticipation of today's PhillyClout column mention that another Republican is eying up the nomination to run for mayor. Brown, who is in Bermuda on vacation, had her campaign manager post this about that:
"For far too long our voice has been silenced by the system. I have been informed that tomorrow it will be reported that they will try again. Let me be crystal clear I am your candidate for Mayor today, tomorrow, and when we win in November."
Joe McColgan, one of five Republicans on the Nov. 8 ballot for City Council at-large, told us he met with Michael Meehan, the RCC general counsel, and Rob Gleason, chairman of the state Republican Party, after a group of ward leaders urged him to consider running for mayor. Brown would have to step aside for another candidate to be the nominee. She says that won't happen.
Chris Brennan
Marc Scaringi, a former aide to former U.S. Sen. Rick Santorum, wants a crack at U.S. Bob Casey in next year's general election. But the state's Republican Party is looking elsewhere for a candidate. Also in today's PhillyClout column: Joe McColgan says some want him to run for mayor as the GOP candidate, even though his party already has a nominee. And Mayor Nutter likes to keep his vacation location top-secret.
It has been a month since City Council broke for summer recess and still no public meetings have been scheduled to discuss how it should handle the redistricting process that redraws the lines of Council districts every 10 years.
Wildwood's mayor says slobs may make the seaside town drop its famous no-beach-tags policy so it can raise money to clean up the beach.
Catherine Lucey
Here's the release from the City Controller:
Butkovitz Issues Opinion on City's Five Year Plan
City Controller says City's budget plan is reasonable but cautions PICA on sensitive assumptions