Sean Collins Walsh
UPDATE: Council voted 16-1 to override Nutter's veto. The dissenter was Councilman Bill Green, who voted for the bill the first time around.
Green said that although he still doesn't have a problem with the variance requirement, he changed his vote because he believes such a policy should be applied citywide.
ORIGINAL STORY:
Dan Geringer
From today's Daily News:
When Patt Vaughn, who has lived on the same Holmesburg block for 34 years, saw the Nite Owl neighborhood taproom on her corner deteriorate into the Last Call Tavern nuisance bar, she fought a long, lonely battle to shut it down.
Vaughn's neighbors agreed with her about the bar's loud music shattering the late-night quiet and about the closing-time brawls that spilled onto Decatur Street and into the middle of Frankford Avenue.
Chris Brennan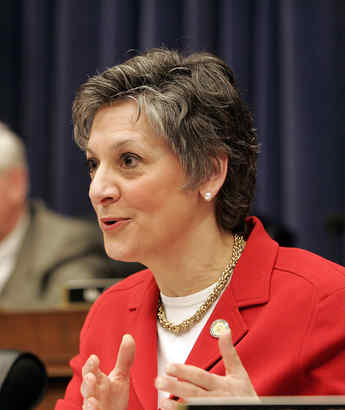 "Economic populism" was wedged this week into the 2014 Democratic primary election for governor. It started when top staffers of Third Way, which bills itself as representing the "vital center" of the political spectrum, went after U.S. Sen. Elizabeth Warren, a Massachusetts Democrat, in a Wall Street Journal editorial page article for what it called a "potent 'we can have it all' fantasy" on issues such as Social Security.
The Progressive Change Campaign Committee, which says it helped draft Warren for the 2012 election and raised more than $1 million for her campaign, took offense and showed it in a curious way. The liberal group emailed journalists with this headline: "Allyson Schwartz group attacking Elisabeth Warren."
U.S. Rep. Allyson Schwartz, a top-tier candidate in the Democratic primary for governor, is one of 12 "honorary co-chairs" -- six from the U.S. House, six from the U.S. Senate -- for Third Way. But the PCCC didn't go after any of the other co-chairs.
Jenny DeHuff
A bill promising to bring in millions of dollars in advertising revenue for the School District of Philadelphia made strides yesterday when it cleared its first hurdle in City Council.
Introduced by Councilwoman Blondell Reynolds Brown, the "Philadelphia Advertising on School Property" bill would allow for placement of commercial advertisements on school district buildings as a means of generating major dividends for the school district.
"In L.A., Nike picked up the tab for a (sports) field. That's huge," said Brown. "It's a win-win on all sides and it goes way beyond Coca-Cola on a scoreboard. New York made $5.9 million just on their (school) transportation fleet, alone. Imagine how many counselors that buys back, how many school nurses that buys back and how many arts and culture programs they could reinstitute."
Sean Collins Walsh
There's a new real-estate tax loophole for Philadelphians — and you don't need to be a millionaire to take advantage of it.
To limit the huge increases some residents are seeing under the Actual Value Initiative tax-reform effort, the city is launching the Longtime Owner Occupants Program, or LOOP.
"I do not create these acronyms, but I think this one is quite interesting," said Mayor Nutter, while announcing the program yesterday with Council members.
Jenny DeHuff
From today's Daily News:
SPRING AND SUMMER will come and go before construction is finished on Dilworth Plaza - which flanks the west side of City Hall - pushing off the completion date for the project an additional two to three months.
Center City District officials said yesterday that several unexpected snags in the construction phase and cost overruns are pushing the end date to Labor Day at the earliest. The original date of completion was slated for spring.
Jenny DeHuff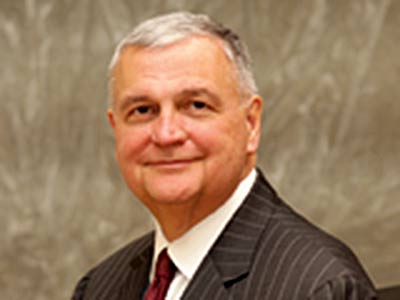 The ex-chair of the Montgomery County GOP committee was arrested yesterday and charged with drugging and raping a woman who worked in his law office, after a company party in King of Prussia last month.
Plied with wine and doped with a sleeping pill, the woman later told a grand jury that former Montgomery County Republican Committee Chair Robert J. Kerns drugged, raped and assaulted her while she was unconscious.
Montgomery County District Attorney Risa Vetri Ferman yesterday announced the results of a two-week-long grand jury investigation into Kerns, after allegations surfaced he had assaulted a woman the night of Oct. 25.
Jenny DeHuff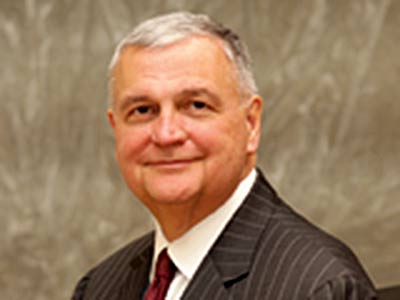 Montgomery County Republican Committee Chairman Robert J. Kerns was arrested this morning and will be arraigned at noon on charges of rape, aggravated assault and a host of others, according to the Montgomery County District Attorney's Office.
Kerns had been under investigation for an alleged sexual assault that occurred in the overnight hours following a GOP fundraiser Oct. 25. The alleged victim was reportedly a woman who worked in Kerns' Lansdale law office.
According to court documents, the charges include rape of an unconscious victim, sexual assault, aggravated indecent assault, possessing an instrument of crime, drug possession, false swearing to authorities, evidence tampering and related offenses.