Archive: December, 2008
Catherine Lucey
Is television personality Chris Matthews getting closer to declaring a run for Senate in Pennsylvania in 2010?

Politico reports that Matthews is shopping for a house in Philadelphia and has been seeking advice on whether to leave his MSNBC gig before his contract expires in June. Matthews has long been rumored to be interested in running as a Democrat for the seat currently held by Republican Arlen Specter.

Check out the full story here.
Catherine Lucey
Supporters of the Wadsworth Library in Cedarbrook -- one of the 11 libraries slated for closure under Mayor Nutter's budget cuts -- today delivered 1,750 signatures to Nutter, asking him to keep the branch open.

But while Nutter accepted the package outside his City Hall office, he made no such promise.

"We expect that the library will close," Nutter said, promising that there would still be "some level of library type services" in the neighborhood.
Catherine Lucey
This just in:

FOR IMMEDIATE RELEASE:
December 4, 2008

SOUTH STREET BRIDGE TO CLOSE
MAJOR TWO-YEAR RECONSTRUCTION TO BEGIN
Catherine Lucey
Chris Brennan reports that a non-binding resolution just passed in City Council, calling on Nutter to delay the closing of library branches until the budget issue can be studied for potential alternatives.

Like all budget issues lately, this provoked lively debate. Councilman Jim Kenney suggested the resolution would mislead city residents to think Council was changing the library closures. Councilman Bill Greenlee agreed, saying it "gives the wrong impression"

Councilwoman Jannie Blackwell disagreed, saying Council should hold hearings on the issue. "That's not mean-spirited," she said. "That's not the wrong signal."
Catherine Lucey
City Council yesterday delayed voting on Verizon's request for a cable franchise.

John Baer calls the automakers' bailout plan a jalopy.

Board members of state Sen. Vince Fumo's charity testified at his corruption trial that they didn't hold any meetings until 2003.
Catherine Lucey
Just moments before a City Council hearing is scheduled to start on Verizon's request for a cable franchise in Philadelphia, this press release dropped into our inbox. Funny timing, don't you think?

MAYOR NUTTER, DR. ACKERMAN, VERIZON TO ANNOUNCE DONATION TO CHILDREN'S LEARNING INITIATIVE

WHO: Mayor Michael Nutter
Dr. Arlene Ackerman, Superintendent of Schools
Linda Katz, Executive Director of Children's Learning Initiative
Gale Y. Given, President of Verizon Pennsylvania
Chris Brennan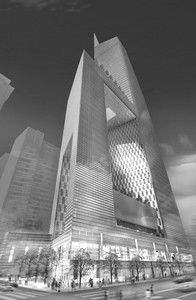 The American Commerce Center, a 1,510-foot skyscraper proposed for 18th and Arch streets, received approval for a necessary zoning change this morning from a City Council committee after a three-hour hearing where the developers and opponents asked and answered a lot of questions about the project. The big unanswered question: What companies are flirting with the developers about moving into the $1.1 billion tower if it gets built?
From discussions with Councilman Darrell Clarke, sponsor of the legislation to change the zoning, and Peter Kelsen, attorney for the developers, it seems pretty clear that three potential lead tenants are in discussions. At least one would be relocating from somewhere else in the city while two might be lured from Montgomery County and/or New Jersey.
"They're household names," Kelsen said, declining to name the companies because the project still needs the approval of the full Council, which could come Dec. 11, for the zoning change. After that, the developers will need approval from the City Planning Commission for their building plan. The City Planning Commission gave the nod two weeks ago for the zoning change. With all approvals in hand, Kelsen said, the developer could break ground by late 2009.
Catherine Lucey
The folks at Young Philly Politics have posted images of a bunch of letters children have sent to Mayor Nutter protesting the budget cuts. Most of them beg Nutter to spare their library branch. Take a look at the letters -- some even have illustrations -- right here.