Chris Brennan
As reported in today's Clout column, it's an annual tradition for the Committee of 70 to ask City Council to hold a public hearing about the millions of dollars it will spend in the coming fiscal year. Council President Darrell Clarke always seems irked by the request. Yesterday, he called it "ridiculous."
Clarke's reasoning: City Council's budget, estimated at $15.8 million for the fiscal year that starts July 1, is a matter of public record. People can ask for details if they want them.
So how do you do that? We asked Clarke's spokeswoman, Jane Roh, who said the information will be available on City Council's web site when Mayor Nutter's staff publishes online the line-by-line budget proposed for fiscal year 2014-15.
Jenny DeHuff
From today's Daily News:
A CITY COUNCIL committee yesterday agreed to treat e-cigarettes the same as the traditional kind, banning their sale to minors and applying the same no smoking limits.
The action came despite e-cig advocates who say the legislation is a total puff piece. Opponents of the bill, sponsored by Councilman Bill Greenlee, came out in droves to testify against it. Sparks flew when Greenlee began to butt heads with Bill Godshall, executive director of Smoke Free PA.
As City Council began its session today, a group of education activists stood across the hall in the caucus room to call on the lawmakers to increase funding for the School District of Philadelphia.
Bright Hope Baptist Pastor Kevin Johnson, representing the interfaith group POWER, quoted the prophet Hosea, who said, "My people are destroyed for lack of knowledge."
"Today our children are destroyed not just because of a lack of knowledge, but also because of a lack of funding. It's a lack of funding from the state level as well as a lack of funding from the city level," he said. "We will continue to apply the pressure on the governor and all of our state and elected officials. However, home must take care of home, and now it is time for the City Council to do what is needed."
Chris Brennan
State Sen. LeAnna Washington was charged with two felonies this morning, accused of using state staff and resources to throw birthday parties that doubled as political fundraisers.
State Attorney General Kathleen Kane, in a news release, said Washington used "intimidation and verbal abuse" to pressure her staff into doing political work using an estimated $30,000 to $100,000 in state money.
Washington, a Cheltenham Democrat, has served in the Senate's 4th District since 2005. Before that, she was a state representative, starting in 1993.
Sean Collins Walsh
Council President Darrell Clarke has tapped Councilwoman Marian Tasco to be chairwoman of the Finance Committee, filling a vacancy created when Bill Green IV resigned from Council to lead the School Reform Commission.
Tasco, a 26-year Council veteran, had been the committee's vice chair.
Majority Leader Curtis Jones Jr. was also said to be vying for the job. Although Jones chairs the Public Safety Committee, it's unusual for a majority leader not to lead the finance panel or one of Council's other top committees, like appropriations or rules.
Chris Brennan

Philadelphia's Democratic ward leaders this afternoon selected state Rep. Ed Neilson of Northeast Philly to be their candidate in a May 20 special election for the at-large City Council seat vacated last month by Bill Green IV, who resigned to become chairman of the School Reform Commission.
The vote was unanimous, according to U.S. Rep. Bob Brady, the city's Democratic chairman, after four other Democrats expressed interest and then withdrew from consideration "for party unity."
The selection of Neilson helps avoid a nasty primary fight. Neilson is finishing his first term in a district that was moved by redistricting in 2012 from Northeast Philadelphia to York County. He was planning on running against state Rep. John Sabatina Jr., who is seeking a fifth term.
Chris Brennan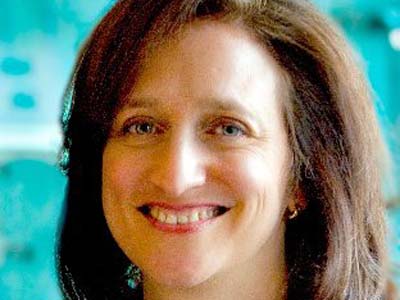 City Commissioner Stephanie Singer, part of a three-member panel that oversees elections in Philadelphia, has a problem with the way her political party will select a candidate tomorrow for a vacant City Council at-large seat.
Singer, in an email Sunday to about 4,000 people on her campaign list, questioned the "accountability" and "transparency" of the process. Singer said in other Pennsylvania counties a nominee for a special election would be voted on by Democratic committee members, who are elected by voters. Not so in Philadelphia, where the 69 Democratic ward leaders will make the pick in a noon-time private meeting at the party's headquarters.
"The ward leaders are not even directly elected by the voters," wrote Singer, who previously served as leader of Center City's 8th Ward. "A ward leader is elected by the committeepeople once every four years."
Jenny DeHuff
City Council's committee on law and government favorably passed a bill that would end mandatory custodial arrests for the crime of possessing a small amount of marijuana.
The subject has garnered interest from a large amount of young people who say Philadelphia wastes countless hours arresting and processing small-time offenders when they have bigger fish to fry.
Aaron Fleming, a Temple University student, testified that he was held up for more than 14 hours for a first-time offense of marijuana possession while stopped by police on campus.