Archive: April, 2011
Matt Katz
I flew in and out of Boston yesterday to check out Gov. Christie at Harvard University, where he spoke to graduate students and got a far warmer welcome than I would have anticipated. Responding to my article today, some readers said he was welcomed at Harvard because the mindset of those in the audience was predisposed against public education. One emailer said the grad students just want to found charter schools.
Others said Christie's education proposals discount the fact that family -- parents -- make a huge difference in a child's education.
And one reader made these three points:
Matt Katz
And some of you think the press goes easy on him.
The children of state employees who had a half-hour to ask the governor questions in the Assembly chambers today as part of take-your-child-to-work day didn't exactly put the governor on the hot seat.
"These faces are much friendlier than the ones who are usually sitting there," Christie said, opening the Q&A with a jab at the Democrats in the Legislature. Later, asked if there's one thing he could change about New Jersey, he said: "The Legislature."
Matt Katz
Whether he's defending Michelle Obama for her stance on healthy eating or agreeing with President Obama's education policy, Gov. Christie is somehow able to serve up occasional praise for the darlings-of-the-left while simultaneously being a darling-of-the-right.
Last night, at the New York City gala honoring Time Magazine's Top 100 most influential people (Christie made the list), the gov toasted, of all people, President John F. Kennedy:
"And so tonight, the person I'd like us to toast first, who has influenced my public life from the first time my grandmother took me to the museum of broadcasting in New York and showed me the inaugural address: John Fitzgerald Kennedy. I'd like us to raise our glasses, fifty years after his election and inauguration as the 35th president of the United States, and an inspiration to this Jersey Boy to think that politics in life not only was possible, but could be meaningful and change the world. To President John Fitzgerald Kennedy."
Matt Katz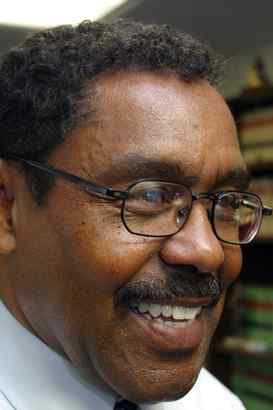 I'm back from Jury Duty to find that the gov has found himself in the middle of a controversy involving one of the greatest athletes to ever live. You can't say the Christie administration doesn't keep it interesting. Read all about it here.

Meanwhile, in another interesting bit of news from the gubernatorial controversy front, the state Supreme Court Justice whom Christie sacked last year, John Wallace Jr., has rescinded his acceptance of an invitation to speak at the May 21 Camden County College commencement, according to a statement from the school. Wallace became "unavailable."
Wallace also became the first state Supreme Court justice since the modern New Jersey constitution was ratified in 1947 to have his bid for tenure after seven years on the court denied by a governor. Christie has made no secret of his plan to remake the court because of its liberal bent and ability to thwart much of Christie's plans for the state, from school funding to affordable housing. We looked at that issue - and his threat to ignore a coming Supreme Court ruling that could force him to spend more money on schools - in this story on Sunday.
Matt Katz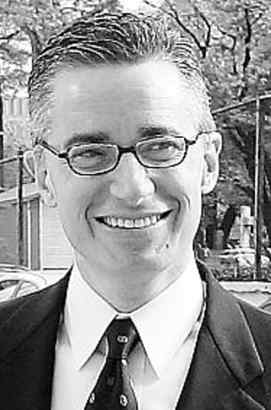 The New York Post is reporting that a Christie predecessor, famously "gay American" former Gov. Jim McGreevey, has been denied a chance to join the priesthood of the Episcopal Church. The article, here, said that the problem wasn't that McGreevey is gay and lives with his partner -- it was that after his bitter divorce, McGreevey came out looking like a "jackass," a church source told The Post.
After resigning in 2004 -- amid a whole lot of ethical allegations beyond the admission of his sexuality -- "was sort of looking for every angle to make a complete redo of his professional life," another church source told The Post. "He ran to the church for some kind of cover, which isn't fully appropriate. Even if he's a good guy, he should wait five to 10 years to get over his issues."
A former Catholic, McGreevey graduated last year with a master's degree in divinity at General Theological Seminary in Manhattan. He volunteers at a mental-health and drug-addiction center in Newark.
Matt Katz
I wrote a story that appeared in today's Inquirer and also on Philly.com, where it is doing brisk business (at least according to the hot & heated comments section)....
Just how powerful is he?
Gov. Christie said last week that he had mulled defying a possible order from New Jersey's Supreme Court to restore funding to schools.
Matt Katz
A faint voice can be heard from the left side of statehouses across the land.
"Tax the rich," it cries.
New Jersey Republican Gov. Christie recoils at those words. More taxes in a state that has the highest local tax burden in the United States - 12.2 percent of income, according to the nonpartisan Tax Foundation?
Matt Katz
Gov. Christie has made Time Magazine's "Time 100" list of the 100 "most influential people in the world."
Indiana Gov. Mitch Daniels wrote the blurb about Christie for the magazine. The gov is a big fan of Daniels. Unfortunately, Daniels couldn't find a New Jersey song to use in the tribute:
Chris Christie began influencing public discussion in America before he took a single official action as New Jersey's governor. His frontal challenges to the excesses of today's strongest special interest, government itself, have already made a difference in places far from his home state. For all his forcefulness and candor, Christie, 48, is delightfully free of the self-importance that leads so many politicians to confuse their own interests with the public's. The largest question for our nation is which sector, private or public, should be primary. Christie has lost no time over the past year making his preference clear, in words and actions, in a state where government is as bad as it gets. As another New Jersey native famously sang, if he can make it there, he can make it anywhere.