Archive: December, 2012
Matt Katz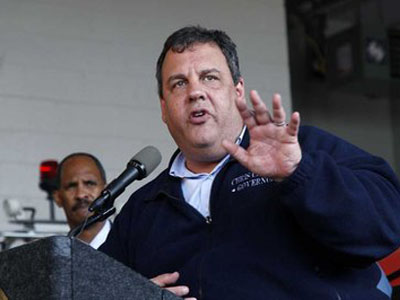 Last January, the governor of New Jersey told me he would improve the way he communicates with the public, acknowledging that his "spontaneity" sometimes gets him trouble.
Well, a year later, judge for yourself whether that spontaneity has been curbed -- and whether it has hurt or helped the free-talking gov. Here are Christie's seven most shocking comments of 2012. (And there were plenty more, by the way).
7) "Something may go down tonight, but it ain't going to be jobs, sweetheart." This is how Christie opened the year after female hecklers interrupted his first rally with Mitt Romney. The comment seemed to me like something relatively innocuous -- maybe he was referring to the fact that the women were about to get dragged off by police, or that he was about to dismantle them verbally, or that, contrary to their suggestion, the unemployment rate in New Jersey was going down. But others saw something demeaning and sexist.
Matt Katz
Helene Pierson, executive director of the housing agency Heart of Camden and a 2010 Inquirer Citizen of the Year, has written to Gov. Christie three times in the last six weeks. She wants him to visit Camden and address the fact that Camden this year broke its annual homicide record -- 67 so far, compared to the previous record of 58 in 1995. Specifically, Pierson wants Christie to visit the area outside City Hall where volunteers have planted crosses for every 2012 murder victim.
Pierson said she has yet to get anything beyond an automated response from the folks who handle constituent relations in Christie's office. I know that Christie does respond -- sometimes personally -- to constituent letters that he reads. I also know that he receives tens of thousands of messages to his office.
Here's Pierson's first letter, sent Nov. 15:
Matt Katz
Democratic Newark Mayor Cory Booker, a national political star thought to be the Democrat best able to defeat popular Republican Gov. Christie, has opted not to challenge the gov next year.
The decision comes after months of deliberation and means that Christie's path toward re-election is considerably less complicated. The only major Democrat to declare candidacy so far is state Sen. Barbara Buono (D., Middlesex), who lacks the name recognition, fundraising prowess and favorability ratings of Christie. It is unclear if other state Democrats (we're looking at you, Senate President Stephen Sweeney and Assembly Majority Leader Lou Greenwald) will now throw their hats into the ring.
Regardless of who runs -- and even if Christie's post-Sandy popularity falls back down to earth and the race is competitive -- the campaign will have a lot less star power. Booker is a politician who rescued a neighbor in a burning building, who lived in the projects for eight years and who has been the subject of two documentaries. He is not your average New Jersey Dem.

Matt Katz
Barbara Walters featured the gov on "10 Most Fascinating People" special Wednesday night. She asked: "I feel very uncomfortable asking this question when I'm sitting opposite you, but you are a little overweight...there are people who say that you couldn't be president because you're so heavy, what do you say to them?"
Christie responded: "That's ridiculous...I think people watched me for the last number of weeks in Hurricane Sandy doing 18-hour days and getting right back up the net day and still being just as effective in the job, so I don't really think that will be a problem."
The next day, on a "Today" show panel entitled "Weighing In," commentator Donny Deutsch said his weight helps him because it makes him an "everyman." Panelist Nancy Snyderman countered that since Christie couldn't enter the military because he weighs too much, how can he be commander-in-chief? She also said he shouldn't eat ice cream in public.
Matt Katz
In Case You Missed It, more Cory Booker news. In advance of the Newark mayor's announcement next week about whether he's running for governor against the gov, in today's paper I took a look at his popularity in Newark versus his popularity around the country:
Mayor Cory Booker lives in two political worlds.
In one world, at City Hall in Newark, N.J. Booker twice casts a controversial tie-breaking vote to maneuver an ally onto the City Council, sparking a near-riot with council members yelling, "Shame on you!" A court ultimately invalidates the vote, leaving the council evenly split.
Matt Katz
Yesterday, State. Sen. Barbara Buono (D., Middlesex) released a video to announce she was running for governor.
Today, Sen. Richard Codey (D., Essex/Morris) released a far more unusual video about running for governor. Codey, who filled in as governor after "gay American" Jim McGreevey resigned, has flirted with this notion for some time.
But what does this video mean? Is the author of "Me, Governor?" really considering running against Newark Mayor Cory Booker (who hasn't declared his candidacy yet, by the way)?
Matt Katz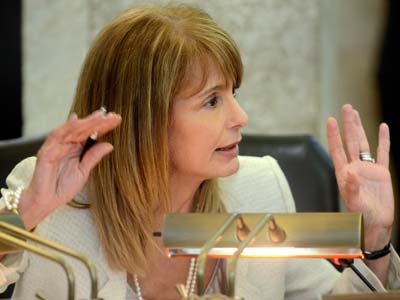 Full story from today's paper, here.
And we have a contender!
Sen. Barbara Buono, a Middlesex County Democrat and a consistent critic of Gov. Christie from the left, made her long-expected announcement today to run for governor.
Matt Katz
Complete story in today's paper, here.
Gov. Christie nominated the head of the Board of Public Utilities and a Republican Superior Court judge to fill two vacancies on the Supreme Court this morning, saying he was making a "compromise" offer to legislative Democrats to end a long-running stalemate over high court appointments.
Robert Hanna, 56, of Morris County, worked for Christie at the U.S. Attorney's Office. As governor, Christie appointed him to two posts: director of the Division of Law at the Attorney General's Office and later president of the BPU, a cabinet position that required Senate confirmation. He is registered to vote as an independent, although he donated $800 to Christie in 2009.