Archive: May, 2012
Matt Katz
I am now sitting in Room 4 of the Statehouse annex, where Gov. Christie's Supreme Court nominee -- a gay African American Republican -- has a hearing before the Democrat-controlled Senate judiciary committee.
Harris is expected to be rejected for confirmation. This would be the second straight Christie nominee for the high court to be denied approval. When the Democrats cut down nominee Phillip Kwon back in March, it was the first time a governor's Supreme Court nominee had ever been rejected since the modern state constitution was approved in 1947.
So what happens if Dems block every nominee that the gov puts forward for the two open seats on the high court? I looked at that issue in today's paper:
Matt Katz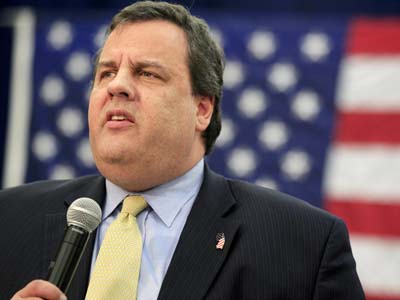 For the full story from Friday's paper, click here.
The Senate judiciary committee has rejected Gov. Christie's nominee to the Supreme Court -- the second time Democrats have turned down the governor's nominee to the high court.
Before that, dating back to the ratification of the state constitution in 1947, nominees had been turned down exactly zero times.
Matt Katz
Gov. Christie must have enjoyed seeing Beyonce at The Revel in Atlantic City over Memorial Day weekend after a particularly rough few days in Trenton, where he found himself constantly playing defense.
I was outta town, so let me catch you up on what we missed last week. Mostly, we missed Christie using a strong offense to play defense.
First came news that revenue numbers for the state weren't looking as good as the governor promised, theoretically endangering his proposed 10 percent income tax cut. The Legislature's top finance officer said Christie's proposed budget is short by $1.3 billion, and the rating agency Moody's cast doubt about Christie's so-called "Jersey Comeback," saying New Jersey's economic was recovering more slowly than the country's.
Matt Katz
The newly famous Gov. Christie/Cory Booker parody video is now at more than 300,000 views, the second-most viewed video on the gov's YouTube channel. And while it may still be getting much of the buzz, you'll soon be seeing something new on a TV near you: A pro-Christie advertisement.
The governor's take-away from the 3 1/2-minute film with Newark Mayor Booker, a Democrat, was that he is a bipartisan kind of guy. He reiterated that on Wednesday at a town hall meeting.
Interestingly, the ad from the 501(c)4 advocacy group known as Committee for Our Children's Future, which came out on Wednesday, has the same theme. It features actors playing Republicans, Democrats and independents who praise Christie and "reformers from both sides" for "getting the job done."
Matt Katz
UPDATE: For my story in Thursday's paper with the background on how the video came to be -- and a look at what it signifies -- click here.
While a new poll out this morning says that New Jerseyans don't believe Christie would be satisfied "playing second fiddle" as Mitt Romney's vice president, Politico has a story out, based on anonymous sources, that portrays Gov. Christie as desperately wanting the job. He is "said by insiders to want it the most and also to annoy some aides with his aggressiveness."
And we have a story today, by my colleague Joelle Farrell, that looks at how low tax revenues could derail Christie's plan for a tax cut. Any tax cut, if approved, would play hugely well on a national stage if Christie were to become the vice presidential candidate, by the way.
Matt Katz
I had this story in Sunday's paper:
TRENTON - Inside the Statehouse on Wednesday, Gov. Christie's office formulated a scathing response to revelations that millions of tax dollars pay for government employees to do work for their unions.
Meanwhile, across the street, leaders of the state's largest union were reviewing a tentative contract agreement, OKd by Christie, that continues the very same practice: paying workers to do the union's work. In fact, in the first year of the new contract, there is to be more of that than before.
Matt Katz
Full story in Friday's paper, here.
No ChristieCare for New Jersey.
Gov. Christie became the first second governor in the country today to veto a bill that would set up a state-run health care exchange. Such exchanges, which are intended to group consumers together to get deals and offer choices on health insurance, was a key provision of the Obamacare health reform. Ten states have so far enacted health care exchanges, a handful of legislatures have rejected the exchanges and many states (including Pennsylvania) have legislation pending.
Matt Katz
Full story in Thursday's paper, here.
A report released this morning shows that New Jersey taxpayers spend millions each year so public employees -- cops, firefighters, teachers -- can take leave from their public jobs and do union business.
Once Gov. Christie reads the report, if he hasn't already, he is likely to add these tidbits into the rhetorical arsenal he aims at public employee unions.