Archive: January, 2012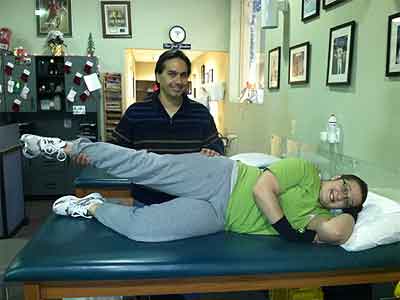 Hello, my name is Brad Cooper. I am the primary physical therapist working with Rachel in this outpatient setting. I am not writing because I was asked but because—after getting to know Rachel and reading the blog—I feel compelled to do so.
Yes, I am the physical therapist who suggested that Rachel increase her treatment sessions to three times per week instead of two. Although Rachel made a face and rolled her eyes a little (because she knew she would be giving up a day of swimming), she did not hesitate. Rachel has been very consistent and compliant with her treatment and exercises and has been progressing well because of her hard work.
Working with Rachel is all about her laugh and her smile.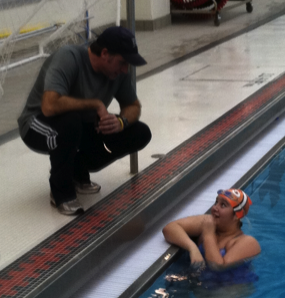 Hello, my name is Paul Buerck. I am head coach of the Monmouth Barracudas, Rachel's swim club. Rachel's parents asked me to write a blog about coaching Rachel in her return to swimming.
The journey with Rachel has been one that was, sadly, too familiar.
Rachel has always been a hard worker. She loves to swim and dance. She would come into practice straight from dance class and apologize if she was even a minute late. Having had sisters that danced growing up, I respect the amount of strength and energy needed to dance. To have Rachel come directly to swim practice and jump right in without a complaint showed her drive and dedication. As we began the swim season last year, Rachel (who never complained) mentioned that her leg hurt. At first we thought maybe it was the kicking action in her breaststroke, and then thought maybe she had pulled a muscle while dancing and that it hurt more in the pool. The truth turned out to be more serious.