Archive: October, 2011
This past Tuesday, I had my port removed. Just so everyone knows what that is, I got the description below from Wikipedia:
In medicine, a port (or portacath) is a small medical appliance that is installed beneath the skin. A catheter connects the port to a vein. Under the skin, the port has a septum through which drugs can be injected and blood samples can be drawn many times, usually with less discomfort for the patient than a more typical "needle stick."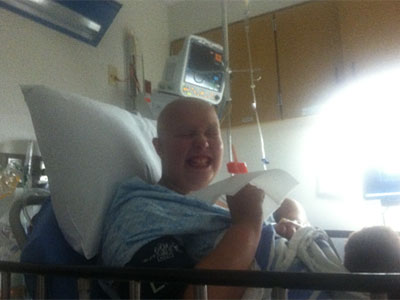 Over the course of my treatment, I got a lot of different medicines, had a lot of blood drawn, and had to get blood and platelet transfusions. Having the port kept me from having to get an intravenous needle in my hand or my arm every time I needed treatment. My port was kind of a tricky one and sometimes the nurses at CHOP (except the oncocology nurses that got it right the first time, every time) had a hard time accessing it. My parents figured out early on that if my port needed to be accessed, we needed an onco nurse to make it happen. They open ports all day every day and they never missed.