A Pottstown man was taken into custody today after police said he robbed a Sunoco gas station in South Coventry Township for the third time in a month and a half.
Police said Adam M. Scott, 21, held the cashier at gunpoint at 1:53 a.m., grabbed cigarettes and money, and fled. State police from the Embreeville barracks responded, and an investigation brought them into contact with Scott. He was initially charged with driving under the influence and possession of drug paraphernalia. Further research linked him to the robbery as well as two others at the station in the 2200 block of Pottstown Pike: Feb. 5 and March 19, police said.
Scott was arraigned on charges that include robbery, terroristic threats, receiving stolen property, possessing instruments of crime and related offenses. He was committed to Chester County Prison after failing to post $50,000 cash bail. A preliminary hearing is scheduled for Thursday.
Nearly 600 future scientists in grades 4 through 12 participated in the 2012 Chester County Science Research Competition, and 90 students in grades 6 through 12 qualified last week to advance to the Delaware Valley Science Fair, which will present over $1 million in college scholarships.
The competition, which is sponsored by the Chester County Intermediate Unit, was held at the Center for Arts & Technology (CAT) Pickering Campus in Phoenixville. Students in grades 6 through 12 competed on March 8, and students in grades 4 and 5 competed the following day in 15 categories, ranging from behavioral and social science to zoology. Students were judged at the following levels: 4th and 5th grade students participated at "Level F;" 6th through 8th grade, "Level E;" 9th-grade students, "Level D;" 10th grade, "Level C;" 11th grade, "Level B;" and 12th-grade, "Level A."
At an awards ceremony at Downingtown West High School last week, the following students received "best of show" honors: Matthew Siracusa, Devon Preparatory School - Level E, first place; Brandon Barker, Saint Joseph School - Level E, second place; Amber Kearns, Chester County Home School - Level E, third place; Julia Kearns, Chester County Home School - Level D, first place; Russell Emery, Devon Preparatory School - Level D, second place; Sam Miller, Unionville High School - Level D, third place; Narahari Bharadwaj, Conestoga High School - Level D, third place; Sreejata Munsi, Conestoga High School - Level C, first place; Joseph Borraccini, Bishop Shanahan High School - Level C, second place; Michael Gu, West Chester Henderson High School - Level B, first place; Meghan Shea, Unionville High School - Level B, second place; Colin Johnson, Bishop Shanahan High School - Level B, third place; Andrew Romine, Unionville High School - Level A, first place; Saher-Zahra Khan, Conestoga High School - Level A, second place; Vadim Tanygin, Great Valley High School - Level A, third place; and, Andrew Friedman and Radhika Chunduru, West Chester Henderson High School - Team Project.
A week after its grand opening, the Whole Foods store in Glen Mills will donate five percent of the day's net sales tomorrow to the Safe Harbor homeless shelter in West Chester.
By a margin of 17 votes, Safe Harbor of Chester County won the video competition the Whole Foods store sponsored to determine the winner of its first Community Giving Day, an event that will occur each fiscal quarter. If the crowds at the upscale market continue tomorrow, Safe Harbor should get a nice boost. Since 1992, the independent, nonprofit has provided food, shelter, friendship, counseling and recovery opportunities to homeless men and women in Chester County.
The Whip Tavern in West Marlborough Township is about to become steeplechase central on Wednesday evenings, when the equestrian crowd will gather to review the past week's eventing results and watch race replays in HD.
Tomorrow night at 7 p.m., the tavern will kick off the race season with culinary specials and a program of video highlights from last year followed by a discussion of this season's prospects. If you've ever wondered why eventing attracts so many devoted fans in Chester County, this is your chance to get answers. And if the popular restaurant could reach an amicable settlement with its neighbors, who have objected to the crowds and noise, everyone would win.
State and township officials gathered last week with residents at Kendal-Crosslands, a continuing-care retirement community in Kennett Square, to celebrate the ground-breaking of a new health and wellness center.
Phil DeBaun, executive director of Crosslands, said the center will feature private rooms in a house-like setting, an indoor pool, fitness room, a day-care facility and other amenities "And, unique to this endeavor, our residents raised $1.85 million to help build their new center," he said.
Pennsylvania wines? Are you crazy? That's the reaction that Eric and Lee Miller recalled when they moved to Chadds Ford in 1982 to start the Chaddsford Winery.
Thirty years later, they are regarded as pioneers of the thriving Pennsylvania wine industry, architects of the Brandywine Valley Wine Trail, and nationally recognized winemakers. They will tell their story, "Up from the Ground: Growing a Wine Region in the Brandywine Valley," as part of the Chadds Ford Historical Society's 2012 Spring Lecture Series on March 27.
The program will start at 7:30 p.m. at the Society's Barn Visitors Center, 1736 Creek Road, Chadds Ford. Admission of $10 — free for members — includes the lecture followed by light refreshment and a book-signing for Eric Miller's new book, "The Vintner's Apprentice." For more information, visit www.chaddsfordhistory.org or call 610-388-7376.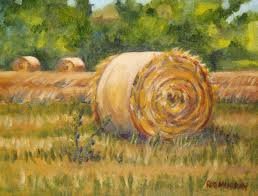 A drawing/painting faculty meet-and-greet will be held at the Chester County Art Association on Saturday.
The event will feature an an acrylic demonstration by Zachary Bird as well as information from faculty members Roe Murray and Wendy Scheirer about their spring classes, which start the week of April 16. Registration is not required, but those who reserve a seat may receive Winsor & Newton Liquitex acrylic paint samples. For more information, call 610-696-5600. The Chester County Art Association, a nonprofit, cultural organization that promotes participation in the arts through instruction, exhibitions and community outreach, is located at 100 N. Bradford Ave. in West Chester.
Next Monday is the last day to register to vote in the primary election on April 24, Secretary of the Commonwealth Carol Aichele said today.
Primary-election voters will cast ballots for president, U.S. Senate, state attorney general, auditor general, and treasurer, as well as U.S. House of Representatives, state House and Senate, and delegates to the Republican and Democratic national conventions. "There are many resources available to help citizens register and vote in these important contests," Aichele said. "Voters can visit www.VotesPA.com to check their registration status, download a voter registration form and find information on their polling place."
Applications from Pennsylvanians registering for the first time, changing their address or changing their party affiliation must be postmarked or delivered to the applicant's county board of elections by the close of business on March 26. Voters in this year's primary will be asked to show photo identification; however, it will not be required until the fall's general election.