A 43-year-old Toughkenamon woman landed herself in trouble after she called 911 for medical assistance and became combative with emergency responders because she didn't like the hospital they chose for her transport, New Garden Township Police said today.
Police said emergency personnel responded to a call for a female intoxicated with shortness of breath in the 100 block of Church Street on March 13. Upon arrival, police said Kelly R. Roark was advised that she would be taken to Jennersville Hospital but became enraged, wanting to go to another hospital. While ambulance personnel, including a medic and police officer, were standing in her living room, she called 911 again and unsuccessfully tried to get a ride to a different hospital, police said. Roark then refused transport to Jennersville and also refused to sign the ambulance-refusal form, police said. She faces charges that include disorderly conduct and harassment.
The helicoptor landing at Great Valley High on Saturday will be no cause for alarm. It's one of the ways that the Innovative Technology Action Group is piquing girls' interest in scientific and technology careers: The pilot will be female.
The 12th Annual Girls Exploring Technology program will be held at the high school from 8:30 a.m. to 3 p.m. Over 400 girls will be participating along with 100 parents and 35 educators. The program goal is to expose 6th- through 12-grade girls to skilled professionals in science, technology, engineering and math. For more information, visit https://www.facebook.com/gettpa?v=wall#!/pages/Innovative-Technology-Action-Group-ITAG/115564941845881.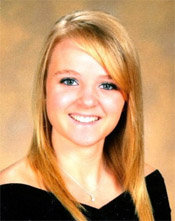 Corey Beattie was a smiling, sports-loving senior at Avon Grove High School with aspirations to attend culinary school when a car accident devastated that dream on Oct. 2, 2010. Since then, her family and friends have fought to overcome multiple obstacles, such as raising funds for care denied by insurance and improving the safety of the intersection where the crash occurred.
On Saturday, from 4:30 to 6 p.m., a rally will be held at "Corey's Corner," to bring attention to the intersection of Route 896 and Route 841 in Franklin Township near Kemblesvile. Corey's mother, Marie Beattie, who organized the event, said her efforts to get PennDot to install a four-way stop or traffic light have been rebuffed to date. "It's a dangerous intersection," she said. "I don't want any other families to suffer the way we have."
Beattie, a single mother, said Franklin Township officials have been trying to improve safety at the intersection since 1992, the year Corey was born; however, it's a state road. Beattie said she has been reaching out to lawmakers and the public — a petition she started two weeks ago already has more than 1,000 signatures — in an effort to persuade PennDot to reverse its decision. She said that State Sen. Dominic Pileggi and Rep. John Lawrence are planning to attend the rally and that Corey will be there as well.
Since the accident, which left the teen with a broken neck and traumatic brain injury, Corey has been making slow but steady progress, her mother said. She is now able to stand with assistance. But getting Corey the care she needs has been another struggle, Beattie said. "Every single day I have to fight someone," she said. "But I'm not going to stop." She said the goal of the insurance companies is to get patients home so that the costs are borne by the patient. "Insurance is the bully on the playground," said Beattie. "They have more control than people realize. A traumatic brain injury requires lifelong rehabilitation." Beattie said her daughter was released from a rehabilitation center because she was not making the "weekly gains" the center needed to get insurance reimbursement — an unrealistic barometer.
A rally on Saturday from 4:30 to 6 p.m. to bring attention to "Corey's Corner," the intersection of Route 896 and Route 841 in Franklin Township near Kemblesvile may turn into a celebration.
The event was organized by Corey's mother, Marie Beattie, who said her efforts to get PennDot to install a four-way stop or traffic light have been rebuffed. Her daughter was a senior at Avon Grove High when she sustained a traumatic brain injury in a car crash at the intersection on Oct. 2, 2010.
Lou Belmonte, PennDot's district engineer, said the agency has not ignored pleas for improvements to the intersection. He said a safety audit was done in 2007 that resulted in the addition of transverse rumble strips. More dramatic changes are planned for Rt. 896 in three or four years, which will include eliminating a curve and possibly adding a traffic signal, he said.
The Women's Rights Coalition of Southern Chester County announced today that it is organizing a protest next Thursday against House Bill 1077, a controversial proposal that would require a woman seeking an abortion to have a vaginal ultrasound.
A March for the Protection of Women's Rights will begin at 9 a.m. at the Penn Township Building, 260 Lewis Rd., in West Grove, and will proceed along Baltimore Pike to the office of State Rep. John Lawrence, a co-sponsor of the bill. Organizers said a rally will take place in the parking lot of Lawrence's office with various speakers presenting information about women's rights and H.B. 1077. For more information, visit https://sites.google.com/site/womensrightscoalitionscc/home or contact Cindy Losco at cinlosco@gmail.com or Bill Schoell at bschoell@zoominternet.net.
As part of the $19.3 million project to improve four miles of Rt. 202 in West Goshen and Westtown Townships, more overnight lane closures are in store for motorists, PennDot said today.
On Monday and Tuesday, northbound and southbound 202 will be reduced to one lane in each direction between Rt. 322 and Paoli Pike from 8 p.m. to 5 a.m. for sign installation. In addition, the Paoli Pike on-ramp to Rt. 202 North will be closed during the same time. A posted detour will follow Rt. 202 South to the Westtown Road exit, left onto Westtown Road, and left at the ramp to Rt. 202 North. The two-year Chester County project is scheduled for completion in May.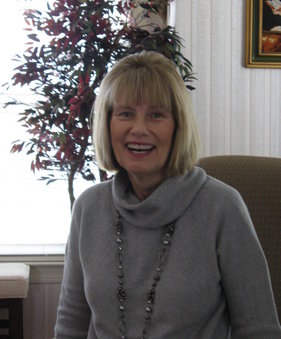 A Chester Springs woman who was diagnosed with what is commonly called Lou Gehrig's disease two years ago is using her valiant spirit to mobilize people to fight for a cure and to assist those who are afflicted. On Saturday, friends and family of Paula Goldstein will gather for "Chilly Chili for Paula," the second annual chili and cornbread cookoff/fund-raiser, which will benefit the ALS Foundation.
The event will be held from 3:30 to 7:30 p.m. at the VFW Post, 837 Lincoln Highway, West Chester. Attendance is limited, but spots are still available, said Bob Harbison, one of the organizers. The $40 ticket price, which includes 50/50 raffle tickets, also gives attendees a vote for the best chili or cornbread. An additional $10 covers the fee for a chili entry; $5 for a cornbread contender. The top vote-getters in each category will earn a trophy. Contact Harbison at 484-530-2804 or bob.harbison@rbc.com for more information.
Despite the toll the disease has taken on Goldstein, Harbison said, "She's worried about others." He said the proceeds from the event, which will also include a silent auction, will be earmarked by the ALS Foundation for equipment to assist patients, such as communication devices and wheelchairs.
With a backdrop of bountiful blooms, the Chester County Community Foundation is holding its annual Sweet Charity fund-raiser at Waterloo Gardens on Tuesday, showcasing desserts ranging from Candy Sushi with Ginger Creme Anglaise to Chocolate Fleur de Se.
Nineteen Chester County pastry chefs will present their creations at this competition, which will be held from 6 to 8:30 p.m. at Waterloo's Exton store, 200 N. Whitford Rd. The honoree is the late Linda LeBoutillier, Waterloo's chief executive officer who was known for her generous heart and philanthropy. Affectionately called "Mama Linda," she died of cancer in October.
Four of last year's winning chefs will be returning, eager to duplicate their successes. For those without a sweet tooth, the fund-raiser will offer a light supper from Gourmet Buffet by Aquilante and beer from the Victory Brewing Company.