Archive: September, 2012
Chuck Darrow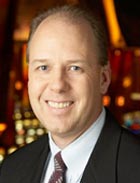 The newly minted president and CEO of Resorts Casino Hotel wasted little time in raising eyebrows in Atlantic City.
In his first public address since being named the Big Cheese at AyCee's first legal gaming hall, Gary Van Hettinga told those in attendance at Thursday's meeting of the Atlantic City Hotel & Lodging Association that, in his opinion, the city's casino-hotels are shortchanging themselves by deeply discounting room rates during the off-off-season months of the winter.
To which I ask: WTF?
Chuck Darrow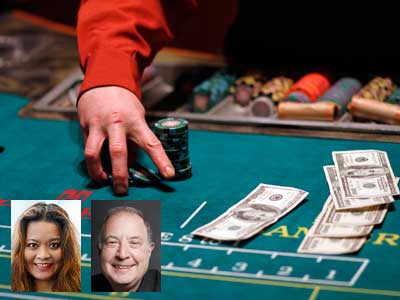 Chuck Darrow of the Philadelphia Daily News and Suzette Parmley of The Inquirer will chat on Thursday, Sept. 27, at noon, about the latest news in the local casino industry. On a mobile phone? Join the chat here.
Chuck Darrow
If you're looking for real show biz blockbusters, the region's gambling dens are not going to satisfy your appetite this fall season. Fact is, the autumnal entertainment lineups in Atlantic City and Eastern Pennsylvania are average at best.
Atlantic City claims the picks of the rather sparse crop of headliners with two out-of-the-ordinary bookings: On Nov. 2, megastar actor Steve Martin (who also plays a mean banjo), comes to Caesars Atlantic City with his bluegrass band, The Steep Canyon Rangers. The following weekend, Caesars' corporate sibling, Harrah's Resort Atlantic City, presents another pop culture icon, William Shatner, who will stage his widely acclaimed one-man show, "Shatner's World."
Beyond these two engagements, there is really little about which to get your panties in a knot. Not that there aren't a slew of other show business legends due in town. But none of them are strangers to casino showrooms.
Chuck Darrow
For the first time in many years, I did not spend every evening in a casino theater during a just-completed trip to Las Vegas.
In the past, I've spent hours watching such high-profile, big-ticket presentations as the original Vegas version of Blue Man Group at Luxor (before the program's many national tours), "O," the incredibly staged, water-borne Cirque du Soleil offering at Bellagio, "We Will Rock You," the less-than-successful book musical based on the Queen catalog and, best of all, "Love," Cirque du Soleil's mind-blowing tribute to The Beatles that is still running at Mirage.
But while Vegas as a whole seems to be rebounding from the Great Recession, its show biz scene isn't nearly as glittering and adventurous as it was say, a half-decade ago.
Chuck Darrow
It's hard to imagine anyone who has been paying attention was blindsided by Wednesday's announcement that Hard Rock International has decided not to proceed with its planned, $300 million "boutique" casino-hotel project at Albany Avenue and the Boardwalk.
Actually, it would have been exponentially more surprising had the company trumpeted plans to put shovels in the ground. That's because the reality was that construction and completion were never legitimate options.
First of all, Atlantic City remains a bad bet for big-time lenders. That Morgan Stanley, which originally anted up to get Revel's construction started, had to eat a billion bucks to get out of town surely was noted by other financial institutions. And despite a decent year-to-year spike in August gaming revenues, business by-the-sea remains dismal (to be kind). So who, exactly, was going to finance this deal?