Archive: August, 2012
Chuck Darrow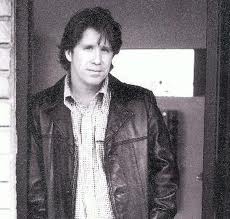 For the second time in less than a month, a local gambling den is gearing up for a turn in the national poker spotlight.
Just a couple of weeks ago, the World Poker Tour staged its first televised event at Parx in Bensalem. Now it's Borgata Hotel Casino & Spa's turn as a WPT competition will cap the 10th annual Borgata Poker Open, which commences Wednesday and runs through Sept. 21.
The WPT portion of the open begins Sept. 16 with a $3,500 buy-in and a guaranteed $3 million prize pool. As they were last month at Parx, WPT television announcers Vince Van Patten and Mike Sexton will be on hand for the final table, which will be televised on Fox Sports Net as part of the WPT's 11th season.
Chuck Darrow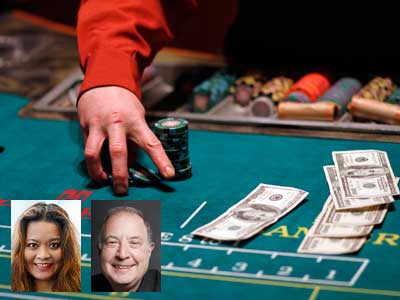 Chuck Darrow of the Philadelphia Daily News and Suzette Parmley of The Inquirer will chat on Tuesday, Aug. 28, at noon, about the latest news in the local casino industry. On a mobile phone? Join the chat here.
Chuck Darrow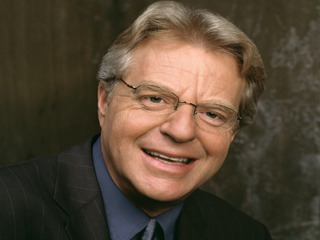 These are high times for fans of TV game shows as several area casinos are using them as part of their promotional efforts.
The fun begins Saturday from 2 to 5 p.m. at Atlantic City's Trump Taj Mahal, as CBS3 is hosting contestant auditions for "Let's Make A Deal."
Two winning entrants will be flown to Los Angeles to be in the audience for an episode taping. One of the two will actually get a chance to schmooze on air with host Wayne Brady and to win prizes.
Chuck Darrow
We don't usually give a flying fig about the endless parade of "celebrities" who use casinos as ATMs by pocketing insane amounts of cash for appearing at gaming hall discos. But it is worth noting a forthcoming appearance by a genuine hero.
Swimming god Michael Phelps, who recently set the Olympic record for most gold medals (19) is booked for an appearance Sept. 22 at the Pool at Harrah's Resort Atlantic City.
He's scheduled to show up around 10 p.m., but history (tradition?) suggests you'll probably wind up waiting a while for Phelps to arrive. And it'll cost you $20 to tweet to the universe that you're in the same room as the superstar swimmer.
Chuck Darrow
It's a big week for connoisseurs of wine and beer as two regional casinos are throwing bashes dedicated to adult beverages.
Friday, Golden Nugget kicks off its weekend-long "Cal-Ital Summer Winefest"--designed to show off the best in vino from California and Italy—with a meet-and-greet session with winemakers, winery owners and experts. The bash, which takes place at the H2O Pool Bar, begins at 8 p.m. and includes live jazz music and representatives of some 25 labels, as well as food and of course, tastings. Admission is $35.
The weekend's keystone event, the Grand Tasting runs from 7 to 10 p.m. Saturday in The Grand Ballroom. Guests can sample more than 120 wines from California and Italy, among them Brunellos, Cabernets, Chardonnays and Barolos. Admission is $65.
Chuck Darrow
History was made at Atlantic City's poker tables as two "bad beat" jackpots with a combined worth of over $1 million were hit within hours of each other.
Monday night at Caesars Atlantic City, a citywide record of $787,320 was awarded when Narong Sae Whited of Shelton, Wash. had his four 9s topped by a king-high straight flush held by Atlantic City's Nick Angelakopoulos. While Whited lost the Texas Hold'em hand, he won $237,154 from the progressive pool accrued at poker rooms at Bally's Atlantic City, Caesars, Harrah's Resort Atlantic City and Showboat Atlantic City. Angelakopoulos' take (in addition to what was in the pot) was $158,422.
In addition, 409 other players who were playing at the other casinos when the hand went down each pocketed $958.
Chuck Darrow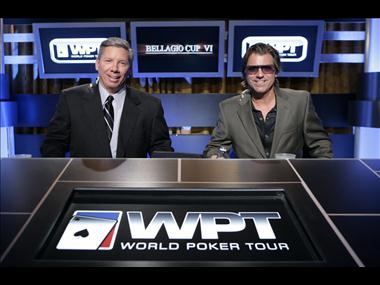 Parx Casino's poker operation takes a couple of steps up in class Friday with the kickoff of its first World Poker Tour event.
Hundreds of card sharps are at the Bensalem gaming hall to compete for a grand prize expected to be at least $250,000—not to mention the chance to display their skills for a nationwide TV audience, as the event's final table will be part of the WPT's upcoming broadcast season.
The game, of course, is no-limit Texas Hold'em. The contest has a cash buy-in of $3,500.
Chuck Darrow
Tuesday's official announcement that Connecticut-based Mohegan Tribal Gaming Authority, via its consulting arm, Mohegan Gaming Advisors, will assume management of Resorts Casino-Hotel seems to be a case of not seeing the forest for the trees.
It's certainly big news that the financially beleaguered gaming hall -- the oldest legal casino east of Nevada -- has exponentially increased its chances for long-term survival via the newly forged partnership with Mohegan Sun (which is pending state regulatory approval), as well as through the recently consummated deal that will turn a sizable portion of Resorts real estate over to Jimmy Buffett's Margaritaville brand. But there is a much larger picture here.
For all the of the "experts'" braying about Atlantic City's gambling industry suffering a terminal case of competitionitis, the fact is that AyCee has recently seen a large infusion of investments – upwards of $200 million, not including Revel's $2.4 billion price tag.