Archive: June, 2012
Chuck Darrow
The Saturday morning storm that knocked out power to much of Atlantic County wreaked major havoc from which it may take days to recover. It also confirmed Atlantic City's status as the Joe Btfsplk of casino jurisdictions.
Older readers may remember Joe from the classic "Li'l Abner" comic strip. He was the guy who perpetually appeared under a storm cloud. As www.lil-abner.com puts it, he was "the world's worst jinx."
It says here that as long as there's an Atlantic City, Joe is only runner-up.
Chuck Darrow
One of Atlantic City's most persistent rumors appears to be true after all--sort of.
For months, it's been whispered that singer Jimmy Buffett's hospitality empire had its sights set on Resorts Atlantic City, and that plans were afoot to turn the oldest legal casino east of Nevada into a Margaritavile-branded property with all the palm-tree-bedecked trimmings such a move would entail.
Friday's Press of Atlantic City reports that Resorts has filed paperwork that could lead to Margaritaville's introduction into the long-beleaguered seaside gaming market--but not, as suspected, at the casino-hotel itself. Instead, it appears that Buffett and company are eyeing the old Steeplechase Pier as its base of operations.
Chuck Darrow

It looks like Borgata Hotel Casino & Spa is no longer the only regional casino holding a winning hand when it comes to the prestigious World Poker Tour.
Parx in Bensalem has announced it will host its first-ever WPT tournament, the Parx Open Poker Classic, Aug. 1-15. The throw-down on the felt will feature 10 events, including the $3,500 buy-in Main Event (begins Aug. 10) and "satellite" contests that allow players to win their way into the Big Game.
The final table of the Main Event will be taped for TV broadcast; WPT announcers Mike Sexton, Vince Van Patten and Kimberly Lansing will be on hand to provide hand-by-hand live coverage for fans in attendance.
Chuck Darrow
A couple of TV-propelled vocalists are among the five headliners who comprise the summer-concert series roster to be announced today by Valley Forge Casino Resort.
Among the quintet are Chris Mann, who came to fame on NBC-TV's "The Voice," and one-time "American Idol" contestant Kellie Pickler. Mann hits the casino July 20, while Pickler checks in Sept. 7. Also booked are the already-announced Boyz II Men (this Friday), rockers Better Than Ezra (Aug. 10) and Daniel ("Bad Day") Powter (Aug. 17).
Show time and ticket info for all VF performances can be had by visiting www.vfcasino.com.
Chuck Darrow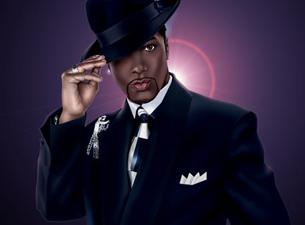 One of Dennis Gomes' greatest pleasures was to offer showcase opportunities to unknown entertainers. T. Fox, whom the late casino exec discovered at the lounge at Tropicana Las Vegas, is currently making the most of Gomes' posthumous largesse with a little program called "House Party," which finds him gigging in what is almost certainly the biggest venue he's ever played.

The show, which runs Tuesdays and Wednesday through July 12 in the 1,400-seat Superstar Theater, is a breezy survey of several decades' worth of pop music with an emphasis on hits by African-American artists including Louis Armstrong, Sammy Davis Jr. Al Green and Earth Wind & Fire. Most of the time, Fox delivers the material in his normal voice, which is a pleasant enough instrument and certainly suited to the mostly soulful material. Occasionally, as with Armstrong (good) and Davis (not so good), he serves up an impersonation.
It is hard to fault him on such numbers as Green's "Let's Stay Together," Stevie Wonder's "I Just Called to Say I Love You" and the Frank Sinatra signature, "Fly Me To the Moon." But there is simply nothing vocally that sets this obviously talented man apart from scores of other others, be they casino lounge pros (as he is) or weekend Karaoke singers (and speaking of Karaoke, Fox's obviously tight budget means he performs to pre-recorded tracks).
Instead, Fox's strengths lie in his stage presence and showmanship. His is an engaging and likeable style that immediately puts the audience on his side. And he has a couple of cool tricks up his sleeve. During the Wonder tune, he encourages audience members to call someone on their cell phones. He then strolls the seating area, picking up phones and singing into them, sometimes sharing a few words with whoever is on the other end.
Chuck Darrow
We're not sure whether it's just a noble gesture on the part of Caesar Entertainment's regional gambling fiefdom, or if the shows involved are tanking when it comes to ticket sales. But whatever the rationale behind the move, come Monday morning, you can buy your way into a variety of events for a mere $20.12.
The special offer applies to the following gigs: Atmosphere (June 21, House of Blues at Showboat Atlantic City); 112 with Faith Evans (June 23, HOB); Jamie Foxx's Foxxhole Comedy Jam (July 5 and 6, Caesars Atlantic City); Sarah Silverman (July 7, Caesars); Papa Roach (July 7, HOB); Zeds Dead (July 13, HOB) and Matisyahu (July 21, HOB).
The biggest discount is for the Silverman show: Standard ticket prices are $105 and $85. Foxx tix are $95 and $65.
Chuck Darrow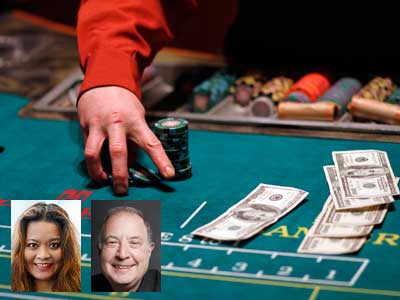 Chuck Darrow of the Philadelphia Daily News and Suzette Parmley of The Inquirer will chat on Wednesday, June 13, at 11 a.m., about the latest news in the local casino industry. On a mobile phone? Click here.
" >Casino chat with Chuck Darrow and Suzette Parmley