Archive: April, 2012
Chuck Darrow
Back in the day, when buses filled with slot-playing seniors would clog Pacific Avenue on weekdays throughout the year, entertainment was a key marketing tool. Whether a truncated version of a Broadway musical, a lavish revusical or mid-level headliner turn, Atlantic City showrooms were usually humming (and singing and dancing) with activity.
But that was before Pennsylvania cut itself in on the legal casino racket. Today, it's the loss of that midweek bus business that has, as much as anything, caused the financial crisis down AyCee way which, in turn, has had a negative impact on this kind of entertainment programming.
Nonetheless a couple of gambling dens are still betting on such fare. The result is a pair of breezy, entertaining-enough affairs at Tropicana Atlantic City and Resorts Casino Hotel.
Chuck Darrow
That old saw about not being able to judge a book by its cover was certainly true Thursday in Atlantic City.
While the fog was so thick it covered the town in a gloomy gray blanket and rendered Golden Nugget Atlantic City invisible from the Expressway, inside the bayside gaming hall it was a far different story. There, it was nothing but sunshine and blue skies as, with a snip of a gold ribbon and the popping of a champagne cork, the casino officially opened.
Tilman Fertitta, whose Houston-based hospitality conglomerate, Landry's Inc., purchased the former Trump Marina 11 months ago for $38 million, presided over the brief celebration that marked the completion of a dramatic $150 million makeover. The work has transformed what was a beat-up, neglected and failing hotel-casino complex into a glittering, amenity-filled property positioned to be highly competitive in the Atlantic City market.
Chuck Darrow
Caesars Entertainment Inc.'s Atlantic City mini-empire isn't standing still in the ever-escalating headliner arms race by the sea.
Thursday, the four properties owned by the Vegas-based gambling conglomerate will announce a slew of summertime bookings covering various precincts of the show business landscape.
Most of the action will take place at Caesars Atlantic City's Circus Maximus theater. Recalling a time when multiple-day headliner runs were the norm along the Great Wood Way, Caesars is bringing in several acts for what's been dubbed "mini-residencies."
Chuck Darrow
Riddle me this, Batman: Who has the coolest job title in Atlantic City?
It says here that it belongs to Mitch Gorshin, whose business card identifies him as "Executive Director Fun & Creative" for Revel.
Chuck Darrow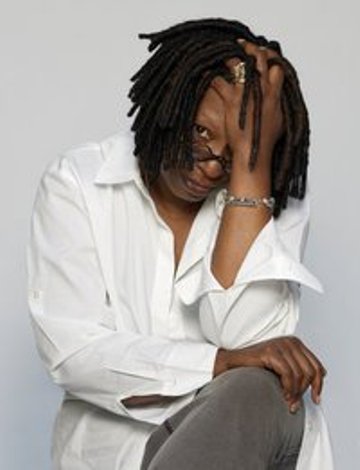 It took a little longer than planned, but Golden Nugget Atlantic City is finally ready to party.
When national restaurant conglomerate Landry's Inc. of Houston bought Trump Marina last May, the plan was the $150 million re-do of the bayside gambling den would be completed by the end of last year. Regulatory red tape pushed the date back to February, but more time was needed. Now, all systems are "go" for a four-day Grand Opening bash that commences Thursday.
On that day, Landry's owner Tilman Fertitta will preside over a ribbon cutting ceremony topped by the presentation of a commemorative cake baked by TV's "Cake Boss," Buddy Valastro.
Chuck Darrow
It's certainly shouldn't surprise anyone that Dick Clark, who died Wednesday at age 82, was no stranger to Atlantic City.
During the years "American Bandstand" was produced at the Channel 6 studios at 46th and Market streets, Clark would often do remote broadcasts from Steel Pier which, during that era, was known far and wide as the "Showplace of the nation."
By the time legal casinos were introduced in AyCee in 1978, "Bandstand" had been Los Angeles-based for almost 15 years, so Clark obviously spent little time down the Shore. But he did visit sporadically.
Chuck Darrow
This news comes a day later than expected (blame some last-minute glitches in getting the deal done), but we can now tell you that stand-up comic Sinbad will be the first headliner at the recently opened Valley Forge Casino Resort.
The 6-foot, 5-inch tall funnyman (hence last Friday's hint that he is one of the biggest acts in stand-up) will perform May 4. Tickets are expected to go on sale April 24, and will cost $100. However, those who sign up for a $69, one-year casino Entertainment Membership will receive a free ticket to the show.
For tickets, go to www.vfcasino.com/Sinbad.
Chuck Darrow
What was once an entertainment offering is now a semi-motif at Bally's Atlantic City.
The midtown gambling den, which, for the past year or so, has been the local home of the "Legends in Concert" musical mimic-fest, has re-themed parts of the property with a "Legends" look.
For starters, the show's permanent home, which for decades was known as the Palace Theater, has been re-branded as the Legends in Concert Theater. The new moniker is accompanied by a re-do of the venue that includes more seats, comfier booths and cocktail tables.