Archive: March, 2012
Chuck Darrow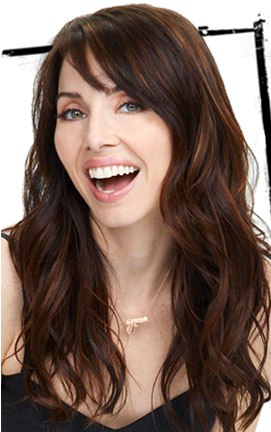 What will be the region's newest casino for all of 54 hours has received the green light from the Pennsylvania Gaming Control Board to get the party started.
The dice will begin tumbling at 12:01 a.m. Saturday at Valley Forge Casino Resort, located at the Valley Forge Convention Center in King of Prussia. In all, visitors will get to court Lady Luck at 600 slot machines and 50 tables offering blackjack, craps, roulette, pai gow poker and baccarat (poker players will have to suffice with tournaments that will be staged no more than once a month).
If you can't wait until midnight to get inside, the property's new disco, 7 The Nightclub, opens at 9 p.m. for three hours of pre-gaming fun.
Chuck Darrow
"Always Turned On" has been turned off.
Thursday, "Do AC!," Atlantic City's new slogan and the linchpin of the town's forthcoming marketing blitz, was unveiled. And you know what? It's far superior to "Always Turned On," the motto it replaces.
First of all, at a mere four letters, it is a marvel of brevity. Second, it is far edgier than "Always Turned On," which seemed better-suited to the late 1960s than the early 21st century.
Chuck Darrow
Thanks to the always-formidable Scott Cronick of The Press of Atlantic City for pointing out I forgot about Bruce's Springsteen's 2005 solo show at Boardwalk Hall.
But that hardly changes my mind about the odds of Bruce heeding Gov. Chris Christie's request that he play Revel this summer being astronomical at best.
Chuck Darrow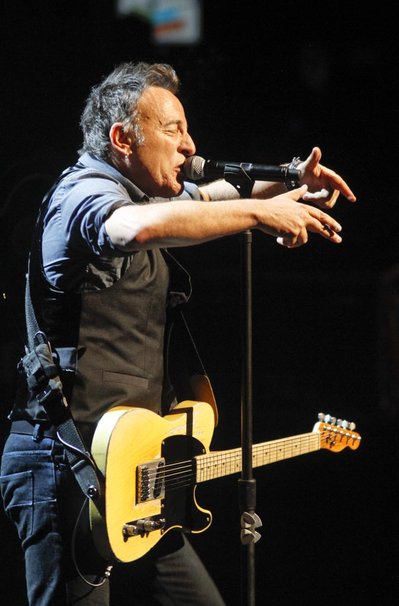 Despite New Jersey Gov. Chris Christie's request, I wouldn't be making plans to see Bruce Springsteen & The E Street Band at the Revel mega-resort just yet if I were you.
As my pal Matt Katz of the Inquirer reported earlier today, in response to a question Matt asked Christie about Bruce's new "Wrecking Ball" CD, the guv responded with a public plea that his favorite rocker play Revel--which opens April 2--during Labor Day weekend. Not that it wouldn't be amazing to see the Bard of Asbury Park and his merry minstrels ripping it up at the state-of-the-art, 5,050-seat Ovation Hall which debuts May 18 with a performance by Maroon 5. But it says here that has as much chance of happening as Newt Gingrich has of moving into 1600 Pennsylvania Ave. next January.
First of all, the economics of such a gig gets in the way. There's a reason The Boss generally confines his appearances to basketball arenas and football stadiums: With only 5,000 tickets (minus players' comps) to sell, tickets would have to be priced way more than what populist hero Springsteen would no doubt be comfortable charging if he wanted to get his standard fee, which is believed to be seven figures per show.
Chuck Darrow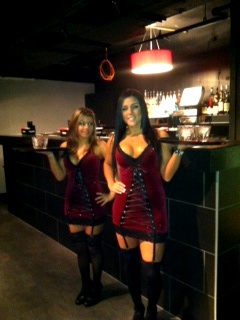 One of the most historic weeks in the history of legal gambling in this region kicks off Tuesday night as Valley Forge Casino Resort is scheduled to host the first of its two play-money casino tests. Barring unforeseen developments, by this time next week both Valley Forge, located at the Valley Forge Convention Center in King of Prussia, and the $2.4 billion Revel in Atlantic City, which stages its casino test Wednesday evening, will both be open for business.
Earlier Tuesday, Valley Forge President and CEO, Saverio "Sal" Scheri III led a media tour of the $165 million casino, the state's 11th gambling den and the first to hold a "resort" license, which keeps it to a maximum 600 slot machines and 50 gaming tables.
Because of its designation, admission to the casino--which is scheduled to open at 12:01 a.m. Saturday--is limited to those who are registered at either of the Convention Center's hotels, spend at least $10 at any of the complex's retail or dining outlets or purchase either three-month or annual memberships.
Chuck Darrow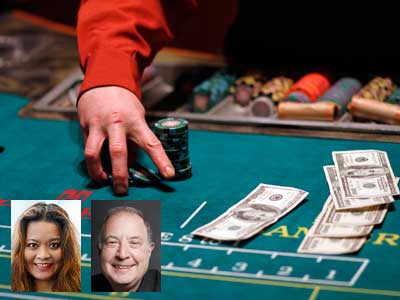 Chuck Darrow of the Philadelphia Daily News and Suzette Parmley of The Inquirer will chat on Wednesday, March 28, at 11 a.m., about the latest news in the local casino industry. On a mobile phone? Click here.
Chuck Darrow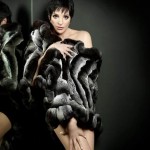 Weekends like this remind people that despite its many well-documented woes, Atlantic City has few equals as an entertainment capital.
Although it is still "off-season," and no holiday is being celebrated, AyCee has an impressive—and impressively diverse--group of headliners visiting Saturday night.
The biggest gig of all is the Van Halen concert at Boardwalk Hall. The hard-poppers are fronted this time around by original lead singer David Lee Roth, which means the show includes a heapin' helping of VH signatures from the late-1970s and early '80s, including "Hot For Teacher," "Dance The Night Away," "Beautiful Girls" and "Jump," as well as the quartet's top-selling covers of "You Really Got Me" by The Kinks and Roy Orbison's "Pretty Woman."
Chuck Darrow
Pop-rock sensations Maroon 5 will be the first act to play Ovation Hall, the 5,000-seat performance venue at Atlantic City's Revel resort.
Tickets (prices TBA) for the May 18 gig led by "The Voice" judge/coach Adam Levine go on sale at 10 a.m. April 7 and will be available through Ticketmaster.
This booking follows the announcement of two others set for the mega-hotel-casino. May 19, Black Keys will play Ovation Hall. Memorial Day weekend (May 25-27) Beyonce will preside over Revel's "official" grand opening. The property is scheduled to commence an eight-week "preview" period April 2.