Archive: January, 2013
Chuck Darrow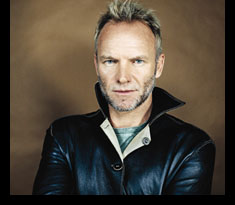 Who has the biggest name announced to date for summer 2013? Borgata Hotel Casino & Spa, where on June 13 and 14, mono-monikered music man Sting will headline the Event Center.
Tickets go on sale 10 a.m. Feb. 16 for Der Stingle's Big B gigs (if you want a head start, join his fan club, whose members can score ducats beginning 10 a.m. Feb. 13). No ticket-price info has been released, but it's probably safe to assume at least some seats will top $100 (not including taxes and the ever-popular service fees).
The Borgata dates are part of the second leg of Sting's "Back to Bass" tour which commenced last year. It is so named because unlike on recent road trips, the catch-throated Brit megastar plays bass guitar, the instrument he wielded during his 1980s run as the top cop in The Police.
Chuck Darrow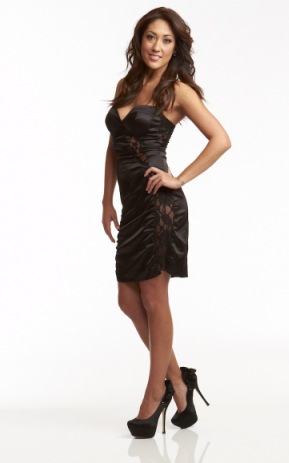 Pretty soon, they'll be calling Tropicana Atlantic City "Little Philly."
Last week, we reported on Chickie's & Pete's plans to build a two-level, 16,000-square-foot, Boardwalk-fronting operation at the casino-hotel located in AyCee's Chelsea district. Now comes word that another of the Quaker City's culinary signatures will be pitching a tent at the Trop.
Chuck Darrow
Although there have been attempts, Atlantic City has yet to see the establishment of a truly first-class sports bar. But that is expected to change later this year when Chickie's & Pete's opens inside Tropicana Atlantic City.
The Trop outpost of the ever-growing regional sports-bar chain will encompass two Boardwalk-front floors on the western side of the property. Plans call for a space of about 16,000 square feet containing 50 High-Def TVs, the PLAY2 Interactive gaming system that has proven to be a hit at the C's&P's inside Parx casino in Bensalem—whose upscale interior design owner Pete Chiarrocci said will be the basis for the new eatery's layout and décor.
For Chiarrocci, establishing a (next-to-the) beachhead in AyCee is a no-brainer. "Bringing the crabs to the ocean will really work for us," he predicted, adding that his stores in Ocean City and Wildwood are very successful.
Chuck Darrow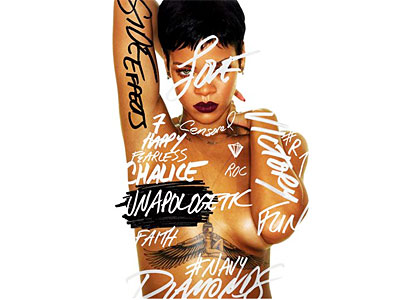 Tickets go on sale at 10 a.m. Jan. 25 for pop star/Bold-Face Name Rihanna's April 26 performance at Revel's Ovation Hall.
Admission for this stop on her Diamonds World Tour are TBA. They will be available by calling 800-736-1420, or at www.ticketmaster.com
Chuck Darrow
That the world's largest Internet poker company is buying a seat at Atlantic City's table is one of the more interesting boardroom developments in some time.
As reported earlier today by The Press of Atlantic City, Rational Group, owner of the PokerStars and Full Tilt Poker Web sites, has begun the process by which the company, based on the Isle of Man in the United Kingdom, will assume ownership of the long-floundering Atlantic Club Casino Hotel (formerly ACH, Atlantic City Hilton, Bally's Grand and Golden Nugget).
What makes the sale particularly noteworthy is that it appears to be confirmation that AyCee is a mortal lock to get legalized online wagering. The bill allowing the city's 12 casinos to operate intrastate gaming sites in Cyberspace awaits passage in Trenton. But why else would a foreign company (the first to potentially hold a Jersey gaming license) be interested in a casino whose recent history has been written in red ink? The only logical answer is that if Rational Group wants in on Jersey cyber-gambling it will need, by law, to own and operate a bricks-and-mortar gambling den.
Chuck Darrow
It might not have been as hard a shot as the legalization of casino gambling Pennsylvania and New York State or the stupidity of national news reports that had the boardwalk "demolished" by Hurricane Sandy, but Atlantic City took another knee to the gut last weekend with the departure of Don Marrandino.
Since December 2012, AyCee native Marrandino had run Bally's Atlantic City, Caesars Atlantic City, Harrah's Resort Atlantic City and Showboat Atlantic City—as well as Harrah's Philadelphia--as eastern region president of Caesars Entertainment. According to the official party line, his sudden departure from the Caesars empire was voluntary and effected so he may pursue the ever-popular "other opportunities."
Well, that's their story and they're obviously gonna stick to it. But the more skeptical among us may interpret the move as a) a way to assign blame for the Shore casinos' ongoing financial freefall and b) a cost-cutter (Marrandino's position has been eliminated; the four AyCee casinos will be run by existing execs).
Chuck Darrow
Although the New Year has dawned, we would be remiss if we didn't take a look back at what transpired in the region's casino realm during the previous 12 months.
The year just passed was a particularly dramatic one, especially for Atlantic City. The gaming halls there not only had to contend with declining income. This was due, in large part, to the still-growing competition in eastern Pennsylvania and the New York City area, but also to Maryland Live!, the first of several planned gambling dens in that state.
Then there was Mother Nature, who, via Superstorm Sandy, caused a costly, multi-day shutdown in the fall. Adding to the pain from this sucker punch were some major national media outlets (take a bow, ABC News and NBC weather guy Al Roker) that reported, as ABC put it "The iconic Atlantic City Boardwalk has been demolished."