Archive: May, 2012
Revel definitely hit the nail on its $2.4 billion dollar head with its holiday-weekend booking of super-duperstar Beyonce.
The four-show run that concludes Monday—the singer's first and only performances since the birth of her daughter, Ivy Blue Carter (pop, of course, is hip-hop overlord Jay-Z)--is an exclusive that instantly confers upon Revel world-class status. But in Beyonce, the mega-resort has a headliner whose theatricality matches that of her host property.
Saturday, the sold-out, 5,050-seat Ovation Hall was packed with enthusiastic devotees (many of whom paid hundreds of dollars for the privilege of attending)—as well as such VVIPs as First Lady Michele Obama and her two daughters, New Jersey Gov. Chris Christie and Norristown-bred actress Maria Bello. Royalty and commoner alike were obviously dazzled and delighted as Beyonce and her small army of supporting singers, dancers and musicians (who comprised an eight-piece, all-female band) conjured an impressive onslaught of sight, sound and motion.

Beyonce's name might have been the one on the ticket for the two-hour, 27-song program, but those responsible for its design and staging deserve as much credit as anyone. The show's visual centerpiece was a stage-spanning video display screen offering an endless array of multi-hued shapes and geometric patterns, not to mention crystal-clear wide shots and close-ups of the star. The result was a dramatic presentation befitting a performer of Beyonce's magnitude.
Chuck Darrow
If it's Memorial Day weekend, it must be time for some outdoor rockin' and revelry down AyCee way.
Friday will see all four casino-operated al fresco saloons—three of them beach bars--up and running. While it had a special sneak-peak last weekend, Sammy's Beach Bar at Bally's Atlantic City officially kicks off the Summer of '12 Friday with a free 8 p.m. performance by reggae titans The Wailers.
Sandwiching The Wailers' appearance will be sets by DJ Sonatra (3 to 8 p.m.) and DJ Aiden Scott (post-show to 3 a.m.).
Chuck Darrow
Atlantic City certainly has enough legitimate hurdles to jump in order for it to become the world-class resort destination it aspires to be. And some of those hurdles—like an aging and aesthetically unappealing building stock that gives AyCee a vibe more in line with Camden than Miami Beach—may ultimately prove to be insurmountable.
But it is difficult to quantify how unfair the latest media-delivered black eye is to the seaside gambling capital.
Monday's brutal and random stabbing deaths of two Canadian women in the heart of midtown are being played nationwide (if not worldwide) as just another day in Hell East. A perfect example is the Daily News' Tuesday front page, which is dominated by the headline, "TOURIST DEATH TRAP."
Chuck Darrow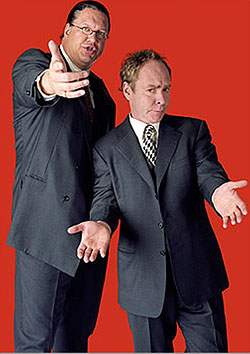 It's been more than a decade since Penn & Teller established their still-thriving residency at the Rio hotel in Las Vegas. Since then they have been seen on a variety of television shows (including their own Showtime cynic-fest "Bull----"), while Penn Jillette, the verbal half of the magic-comedy duo, is a New York Times bestselling author (last year's "God No! Signs You May Already Be an Atheist and Other Magical Tales").
The point is that after almost 40 years together, the pair have earned the right to rest on their laurels and coast a little bit. But that doesn't appear to be an option. To hear Jillette tell it, he'd rather burn his face off with the torches he uses in his fire-eating bit than to simply phone in a performance.
During a recent phone call, the leather-lunged entertainer who, with the mono-monikered, Center City-raised Teller, returns to Harrah's Resort Atlantic City Friday and Saturday, spoke of Las Vegas headliners who "worked so hard to have a certain amount of success in show business and then use that success to kind of sort of do nothing.
Chuck Darrow
It's not even officially opening for another two-plus weeks, but Revel is wasting no time flaunting its culinary clout.
This weekend, the first "Taste of Revel" event will be showing off the mega-resort's embarrassment of gustatory riches. All five chef/restaurateurs who have eateries at the $2.4 billion pleasure dome—including Philly-based Jose Garces—will be participating in a number of wine-and-dine activities. The schedule is as follows (all prices are per person):
FRIDAY
Chuck Darrow
Friday's ceremony officially marking the name change of Harrah's Chester to Harrah's Philadelphia (see below) is only one of two major events set for the riverside gaming hall this weekend. Saturday's performance by Southern-rock avatars Lynyrd Skynyrd is, in the overall scheme of things, pretty important, too.
That's because the gig, which takes place at the racetrack portion of the complex, marks the introduction of the casino as a significant show biz player.
Although Harrah's has been aggressively booking big (or semi-big) name entertainment since January, promotion has been low-key. Now, it's ready to establish itself as a regional venue.
Chuck Darrow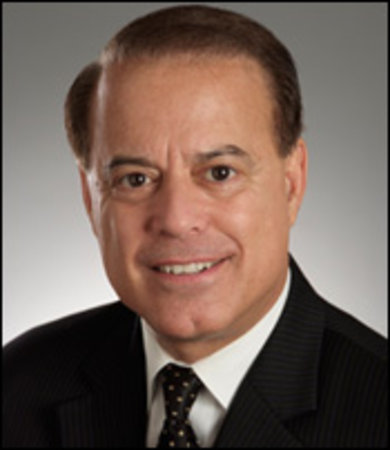 Former Atlantic City gaming industry titan Dennis Gomes has been named one of the 2012 inductees of the American Gaming Association's Gaming Hall of Fame.
Gomes, who died at age 67 in February of complications from dialysis treatment, was, at the time of his death, co-owner and CEO of Resorts Atlantic City, which he and his partner, real estate tycoon Morris Bailey, purchased in December, 2010.
Gomes came to the casino realm in the early 1980s after a stint with the Nevada Gaming Control Board. During his time in law enforcement, he headed up the investigation of mob ownership of Las Vegas casinos that was the basis for the hit Martin Scorsese film, "Casino."
Chuck Darrow
Revel has added a fourth Beyonce concert to its Memorial Day weekend schedule.
Ticket pre-sale for the May 28th set is this Friday at 10 a.m. exclusively at www.beyonce.com. If any tix remain, they will be available at 10 a.m. May 14 from Ticketmaster (800-736-1420, www.ticketmaster.com).
The fourth gig was added because the May 25-27 shows sold out in less than a minute, according to a Revel press release. Actually, some $700 VIP packages (that include a pre-party at Revel's One steak house and Beyonce swag) can be purchased at beyonce.com.