Archive: January, 2012
Chuck Darrow
In Friday's blog, we wrote that Valley Forge Casino Resort has set a May opening. No exact date has been announced, although casino officials have targeted the spring for the property's debut.
Chuck Darrow
Superstar stove jockey Mark Forgione, the winner of Food Channel's 2010 "Iron Chef" competition, is the latest restaurateur to join the ever-expanding culinary empire at Revel Atlantic City.
Forgione, whose eponymous New York eatery is a favorite of Michelin Guide judges, will introduce a steak house called American Cut when the $2.5 billion mega-resort debuts in a few months (a mid-May opening is still the party line, but buzz along the Boardwalk suggests things may start jumping as early as March 15).
According to a Revel press release, American Cut will seat 300 in an 11,000-square-foot Art Deco space. There will be a lounge, meat and raw bars and two private dining rooms. The main seating area will look out over the Atlantic Ocean. The bill of fare will include Forgione's version of surf-and-turf: a 28-day-aged, 48-ounce tomahawk rib eye chop paired with a chili lobster dish.
Chuck Darrow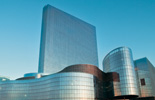 Last week, we looked back at what happened on the region's casino scene during 2011. Today, let's gaze into the crystal roulette ball and see what may lie ahead the next 12 months.
Bottom line: For Atlantic City's gaming industry, 2012 is shaping up as pivotal. Now in its fifth year of monthly revenue declines due to the one-two-punch of a still-lousy economy and ever-increasing competition from surrounding states, the town appears to be entering a make-or-break stretch. Below are some keys to what the outcome may be.
The savior?
Chuck Darrow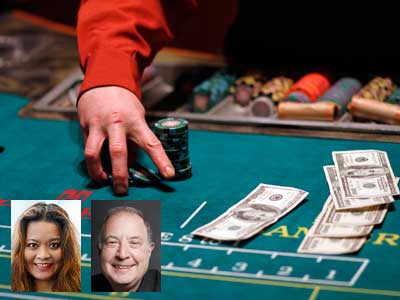 Chuck Darrow of the Philadelphia Daily News and Suzette Parmley of The Inquirer will chat on Wednesday, Jan. 18, at 11 a.m., about the latest news in the local casino industry. On a mobile phone? Click here.