Archive: March, 2011
Chuck Darrow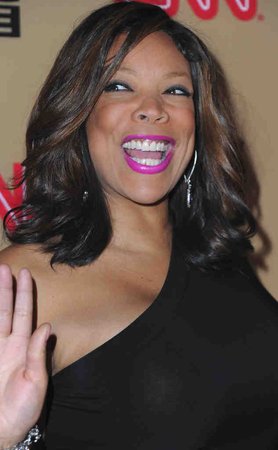 TMZ.com is reporting that TV gabber and current "Dancing With The Stars" contestant Wendy Williams is being sued by the promoter of her recent appearance at The Pool at Harrah's Resort Atlantic City.
According to the gossipteers at TMZ, the unnamed producer paid the former Power99 personality $25,000 for a two-hour appearance at The Pool March 17. But according to the suit, Williams stayed only an hour and spent most of the time drinking champagne and wine in a cabana with her husband rather than mingling with customers who paid $30 admission to the event and serving as the DJ for the bash.
When contacted by the Daily News, Jennifer Weissman, regional vice president of marketing for Caesars Entertainment, which owns and operates Harrah's, said in an email: "The Pool After Dark at Harrah's Resort was pleased with Wendy's appearance and would gladly welcome her back. We are not a party to the lawsuit and have no comment on that issue,"
Chuck Darrow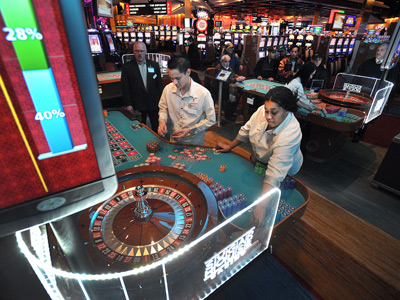 Join staff writers Chuck Darrow, of the Daily News, and Suzette Parmley, of the Inquirer, on Wednesday for an 11 a.m. chat about the casino industry.
Chuck Darrow
Tickets go on sale at noon tomorrow for Charlie Sheen's April 16 appearance at Trump Taj Mahal in Atlantic City.
Admission to the program at the Taj's 5,200-seat Arena--whose format and content have yet to be announced-are priced at $109.50, $89.50 and $69.50--a bargain compared to the cost of seeing his two sold-out shows at Radio City Music Hall in New York City, where the top price is $750 (including a meet-and-greet with Sheen).
Sheen has pledged to donate $1 from each ticket sold on what he's dubbed the "Violent Torpedo of Truth/Defeat Is Not An Option" tour to the Red Cross' Japanese earthquake relief effort.
Chuck Darrow
As expected, Charlie Sheen's "Violent Torpedo of Truth, Defeat Is Not an Option tour is headed to Atlantic City.
Hollywoodreporter.com is reporting the world's most popular reprobate has been booked for an April 16 gig at Trump Taj Mahal.
Details are sparse, but the website indicates the Taj gig is one of a slew of dates - including two sold-out programs at New York's Radio City Music Hall - that have been added to the tour planned by the former "Two And A Half Men" star.
Chuck Darrow
The producers of a planned reality TV series about a group of gay, lesbian, bisexual and trangendered people living together at a Jersey Shore beach house will be at Resorts Casino Hotel Friday for a casting call.
While the concept of the as-yet unnamed show bears a similarity to it, the show's creators are stressing they are not planning a gay version of "Jersey Shore."
"We envision it to be a very sophisticated show, with each character having a unique and fresh take on the world, with the fact that they are LGBT providing the community and context," said director Kim Friedman, who has helmed episodes of such series as "Beverly Hills 90210," "Star Trek Voyager" and L.A. Law."
Chuck Darrow
Tickets go on sale Saturday at 10 a.m. for the Atlantic City solo debut of superstar singer-songwriter Paul Simon set for May 28 at Borgata Hotel, Casino & Spa.

While Simon and Art Garfunkel played Boardwalk Hall in 2003, and were scheduled to hit Trump Taj Mahal last year (as part of a tour that was canceled when Garfunkel developed throat problems), Simon has, until now, resisted offers from AyCee casinos.
Ticket prices for the 8 p.m. show are TBA. To order, go to www.theborgata.com, or call 866-9004849.