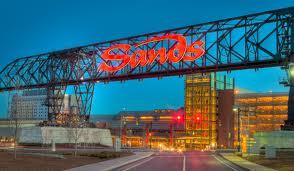 It looks like the center of the region's casino entertainment universe has shifted about 120 miles to the northeast.
For the past decade, no gambling den has made a bigger investment in show business, or brought in more big-time acts, then Atlantic City's Borgata Hotel Casino & Spa. But now, Sands Bethlehem is giving the Big B a run for its money.
"Last year, we did 55 shows in six months. This year we'll probably do upwards of 100-120," bragged Sands President and CEO Bob DeSalvio during the intermission of last Sunday's sold-out concert by progressive-rock titans, Yes.
Atlantic City and its gambling industry need more bad news like the Phillies' Ryan Howard needs to increase his strikeout totals. But it nonetheless received more in the form of a recent numbers-crunching study by the South Jersey Transportation Authority.
According to the SJTA, the amount of buses bringing out-of-towners to its 12 casinos has significantly declined for 24 consecutive months. As the Press of Atlantic City noted, in February, 140,000 people arrived on chartered buses, a 30 percent decline over February, 2012 and a nearly 50 percent drop from February, 2011. And therein lays the town's biggest problem.
It's no secret the existence of five full-service casinos in Southeastern Pennsylvania and a couple mega-slot parlors in New York City has been devastating to AyCee's gaming halls. But the heart of the matter is explained by the SJTA report.
THE WEATHER outside continues to be frightful, but the summer is nonetheless on its way. And some of Atlantic City's casinos are poised to take full advantage of their locations on the Atlantic Ocean.
Currently, four beach bars are scheduled to open in time for the Memorial Day weekend—twice as many as operated last year.
When Revel opened a little less than a year ago, the management team then in place made it a point to emphasize how important The Social, the mega-resort's 700-seat showroom located adjacent to the casino floor, was going to be to the property's marketing strategy.
For reasons that need not be rehashed here (check the monthly gaming revenue numbers if you need clarification) that never really happened; the room has been utilized mostly as a weekend "cover" band venue. But that's about to change with the unveiling of a new strategy for The Social.
"One of my thoughts was, we have the room, we should start programming [Sunday through Thursday]," said Darlene Monzo, Revel's recently hired senior vice president of marketing. "It has top notch sound and lights and great acoustics."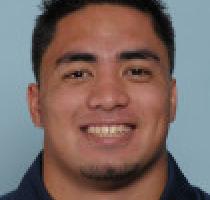 Atlantic City's long-ailing gaming industry is celebrating this week's signing of a bill by Gov. Chris Christie that legalizes intrastate online gambling.
For the most part, a celebration is in order as casino biz analysts put the potential windfall from digital gaming in nine figures annually. But upon further review, the question is begged: At what price will AyCee benefit from cyber-wagering?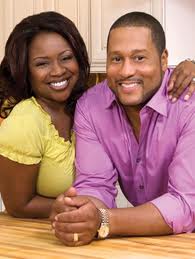 It's only late February, but the folks at Caesars have already started booking top stove jockeys for the fifth annual Atlantic City Food and Wine Festival, which takes place July 25-28 at the four Caesars properties (Bally's Caesars, Harrah's Resort and Showboat).
Already on board are Robert Irvine ("Dinner Impossible"), Rocco DiSpirito ("Now Eat This!") and The Neelys ("Down Home with The Neelys"). More culinary all-stars will be added to the roster in the days ahead.

In addition to presentations by big-time chefs, the festival will feature various events that have proven popular in the past. These include The Grand Market, which event organizers like to hype as a foodie's bazaar, the gospel brunch and Blues Brews & BBQ, which blends grilling with live blues performances.
This is why Atlantic City can't win:
Early Thursday morning a shootout in the heart of the Las Vegas Strip left three dead and six wounded.
This is bad enough, but according to the Huffington Post: "The incident marked the latest violence on the Strip since the beginning of the year. Two people were critically wounded in a shooting at a parking garage Feb. 6, and a tourist was stabbed Saturday in an elevator at The Hotel at MandalayBay."
Absent in Thursday's announcement about the sale of Trump Plaza casino-hotel to Southern California-based Meruelo Gaming Holdings LLC was any mention of what exactly the new owner plans to do with the aging midtown complex once it receives the keys.
It's just a hunch, but an existing Atlantic City gambling den may offer a pretty good idea of what's in store.
It was only a couple of years ago that Houston-based Landry Inc., a hospitality giant whose signature brands include Morton's The Steakhouse and The Chart House, bought the former Trump Marina for the bargain-basement fee of $38 million. The low-ball price allowed Landry to invest some $150 million in a complete—make that startling—makeover that turned what had been a property with all of the charm of a bus terminal into the sleek and vibrant Golden Nugget.
Unlike so many of my colleagues in the media, I have no beef at all with the Miss America Pageant which, today officially announced its return, after seven years in Las Vegas, to Atlantic City's Boardwalk Hall, where it was born more than 90 years ago.
I thoroughly enjoyed the weeks I spent in AyCee throughout the 1990s covering the event, and considering all of the dangers lurking out there for young women, I see absolutely nothing wrong with encouraging scholarship and social engagement on their part.
While neither of my two grown daughters ever expressed any interest in entering the Miss A program, I would have wholeheartedly endorsed their decisions to do so had they been so inclined.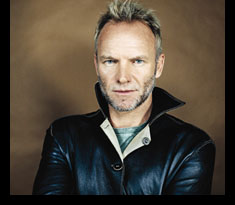 Who has the biggest name announced to date for summer 2013? Borgata Hotel Casino & Spa, where on June 13 and 14, mono-monikered music man Sting will headline the Event Center.
Tickets go on sale 10 a.m. Feb. 16 for Der Stingle's Big B gigs (if you want a head start, join his fan club, whose members can score ducats beginning 10 a.m. Feb. 13). No ticket-price info has been released, but it's probably safe to assume at least some seats will top $100 (not including taxes and the ever-popular service fees).
The Borgata dates are part of the second leg of Sting's "Back to Bass" tour which commenced last year. It is so named because unlike on recent road trips, the catch-throated Brit megastar plays bass guitar, the instrument he wielded during his 1980s run as the top cop in The Police.