Archive: November, 2012
Jonathan Tamari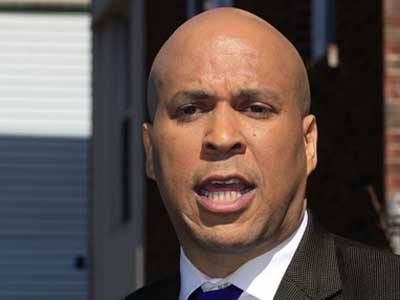 WASHINGTON -- As Newark mayor and political celebrity Cory Booker mulls a run against Gov. Christie, two polls might make his decision a lot easier. Essentially, they say this: forget Trenton, aim for DC.
Surveys released Thursday and Friday by Democratic-firm Public Policy Polling show that Christie has incredible popularity and a huge lead over Booker in a potential governor's race next year, but that Booker has a strong lead among possible 2014 Senate candidates, even holding an advantage over the incumbent Democrat, Sen. Frank Lautenberg.
The poll on the governor's match-up, released today, shows that Christie has a 50-36 lead over Booker in the race for governor in 2013. Christie has a 67 percent approval rating, according to the poll of 600 New Jersey voters. That number probably won't stay quite so high, but how far could it realistically drop between now and Election Day 2013 – less than a year away? "He looks pretty safe for reelection," the polling outfit said.
Jonathan Tamari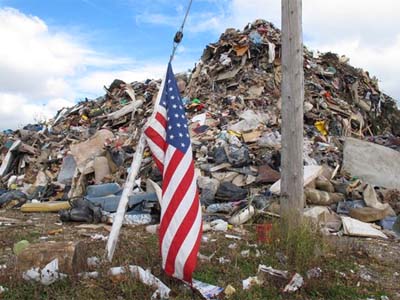 To the devastation that Sandy has arleady brought to homes and business, add this complication: Congress' gnarled politics.
Lawmakers from New Jersey and other states slammed by the storm warned today that the billions of dollars they are seeking for relief should not be held up by negotiations over the fiscal cliff, or other attempts in Washington to cut spending.
"I hope it doesn't get caught up," in the fiscal cliff, said U.S. Rep. Bill Pascrell, a North Jersey lawmaker on the House's influential Ways and Means committee. "That would be very dangerous."
Jonathan Tamari
U.S. Rep. Jon Runyan, the former Eagles and Michigan offensive lineman, will receive a Big Ten leadership award at the conference's championship game Saturday in Indianapolis.
"I am truly honored to receive this award," Runyan, a New Jersey Republican, said in a news release. The Ford-Kinnick Leadership Award is given each year to a former Big Ten football player that has shown excellence in leadership, according to Runyan's office. It is named after former President Gerald Ford, who was also a Michigan football player, and Nile Kinnick an Iowa Heisman Trophy winner who died while serving in the Navy.
"I want to thank the University of Michigan and the Big Ten Conference for this award named after one of Michigan's greatest alumni, President Gerald Ford," Runyan said. "During my time at Michigan, I learned a great deal about the importance of community service and giving back. These lessons have guided me throughout my tenure in the NFL and ultimately helped me navigate through my first term in Congress."
Jonathan Tamari
Philadelphia will hear next month if it wins a $30 million federal grant that to help revitalize a North Philly neighborhood, according to Sen. Bob Casey's office.
Casey, a Pennsylvania Democrat, spoke with Housing and Urban Development secretary Shaun Donovan to back the application today, his staff said.
The city's plan, if it wins the HUD Choice Neighborhoods grant, calls for 553 new housing units, mostly by the Temple Regional Rail station, improvements to cultural facilities and crime prevention, and a new workforce development center, among other proposals. The area that would receive the aid is bounded by Lehigh Ave. on the north, North Third St. on the east, Cecil B. Moore Ave. on the south and North Carlisle St. on the west.
Jonathan Tamari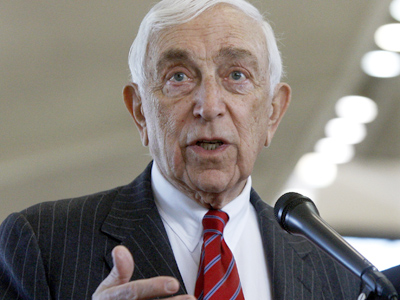 WASHINGTON -- As recently as September Sen. Frank Lautenberg was urging fellow New Jersey Democrats to "fight back" against Gov. Christie.
"The governor and the Republicans are not on the same planet we are," he told fellow Democrats at the party's national convention, according to my old colleagues Asbury Park Press.
But given Christie's sky-high poll numbers, I asked Lautenberg Tuesday which Democrat he thinks could run against Christie in 2013.
Jonathan Tamari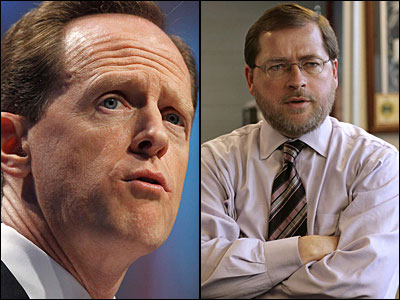 Sen. Pat Toomey (R., Pa.), one of the most staunchly conservative members of the Senate when it comes to taxes and spending, said today he would not violate Grover Norquist's "no tax pledge" but also left the door open to increasing revenues.
"I don't intend to violate any pledge," Toomey said on CNN Tuesday morning. "My pledge is not to support higher taxes. What we're faced with in just a few weeks is a massive tax increase. If I can help ensure that we don't have that tax increase, then I believe I've fulfilled my pledge to fight for the lowest possible taxes."
In saying that he's fighting for "the lowest possible taxes," though, Toomey left the door open to some type of added tax revenue, but on a much smaller, more targeted scale than the massive tax hikes scheduled to take effect as part of the fiscal cliff looming at year's end. In fact, long before some Republicans began disavowing their pledges to Norquist to never support tax hikes, Toomey had proposed ways to raise tax revenue without increasing tax rates. He reiterated those ideas on CNN, calling for raising revenues by closing loopholes and eliminating some deductions in exchange for lower marginal tax rates and a simpler tax code – a plan he first outlined in July.
Jonathan Tamari
President Obama, often criticized in his first term for not taking his case to the public, clearly intends to avoid that critique when it comes to the fiscal cliff, particularly in Pennsylvania.
The president is planning to visit Montgomery County Friday to make the case for extending existing tax breaks for families earning $250,000 or less -- which covers 98 percent of Americans.
Jonathan Tamari
Hit by a combination of tax hikes, Americans would spend $200 billion less next year than otherwise projected, slowing economic growth by 1.4 percentage points if the country goes over the fiscal cliff, according to a report released by the White House this morning.
The report contemplates what would happen if President Obama and Congress can't reach a budget deal by year's end and the country sees the expiration of a slew of tax cuts for the middle class -- defined by President Obama as couples making $250,000 and less.
The reduced spending would come from a wide variety of categories, including housing (which woudl fall by a projected $36 billion), health care ($32 billion), groceries ($15 billion) and at restaurants ($7 billion).