Archive: March, 2013
Susan Snyder
The Community College of Philadelphia is starting a new program to assist community volunteers who help neighbors and first-generation college students get to and through college.
The program is called "Pathfinders," named for the volunteers who "work behind the scenes" to assist students in their college-going quests.
A kick-off event will be held from 5:15 to 6:30 p.m. on April 8 at the college's welcome center, in the Pavilion Building, 17th Street south of Spring Garden Street. Community college graduate Christopher Thomas, who now attends the University of Pennsylvania, will speak at the event. Thomas, 37, was featured in an article in The Philadelphia Inquirer about students who go from community college to the Ivy League.
Susan Snyder
UPDATE: Temple University's director of undergraduate admissions, Karin Mormando, offers a comment on "Admission" movie.
"What I like about 'Admission' was that it captured that sense of advocacy — albeit in an exaggerated, Hollywood way — both on the part of admissions officers, who advocate on behalf of the students they want to admit, and on the part of the high school counselors, who advocate for their students to help them find the best fit. That advocacy is a big part of why I like my job. You meet families at open house, you advocate for them, and then if you're lucky, you get to see them again on move-in day.
"What was disheartening about the movie was when the counselor didn't get the response she wanted about her son, she snuck into the computer and changed the decision. That made my heart sink. That's not how an admissions officer works. That was disappointing. We would never do that."
Susan Snyder
Another top administrator is leaving Bryn Mawr College.
Laurie Koehler, dean of admissions and interim dean of enrollment, will become senior associate provost for enrollment management at The George Washington University, Bryn Mawr announced.
Earlier this month, the college's board of trustees announced that Bryn Mawr President Jane McAuliffe would step down June 30. Her five-year tenure is the shortest in the selective women college's history. Neither McAuliffe or the college have elaborated on the reasons for her departure.
Susan Snyder
Both the University of Pennsylvania and Princeton released statistics Thursday on their accepted students for fall 2013. Both universities will release their admission decisions online, beginning at 5 p.m. on Thursday.
Penn said it accepted 3,785 students, or 12.1 percent of applicants. That includes both early decision and regular decision applicants. The admission rate for regular decision alone was 9.4 percent, the university said.
The target size of the freshman class for the Ivy League university is 2,420 students. More than 31,280 students applied for admission, Penn said.
Susan Snyder
UPDATE, 2:30 p.m.: Looks like La Salle University's student journalists will be heading to L.A. to cover the Explorers in the Sweet Sixteen. They have surpased their fundraising goal.
The students have raised $5,990 from 154 people, according to their fundraising site.
EARLIER:
Susan Snyder
More than 50,000 students have enrolled in five Massive Open Online Courses being offered by Pennsylvania State University in partnership with Coursera, the university said this month.
The enrollments in courses on art introduction, geospatial science, creativity and innovation, the future of energy and the dynamics of epidemcs have occurred since Feb. 21.
The most popular course is Creativity, Innovation and Change, which has attracted more than 18,000 students, the university said in story posted on its web site. Kathryn Jablokow, associate professor of mechanical engineering and engineering design and one of the instructors, said the course will teach students to develop their own "brand of creativity."
Susan Snyder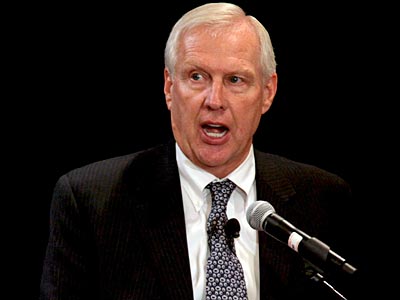 Pennsylvania State University this week is gathering input from faculty, staff and students on what they would like to see in the next president.
The first two sessions, which were lightly attended, were held Thursday on the University Park campus. Another will be held from 2:15 p.m. to 3:15 p.m. today, Friday, in Room 102, the Foster Auditorium, in the Paterno Library.
That session also will be streamed online to the branch campuses around the state, the university said. Other forums will be scheduled for the branch campuses.
Susan Snyder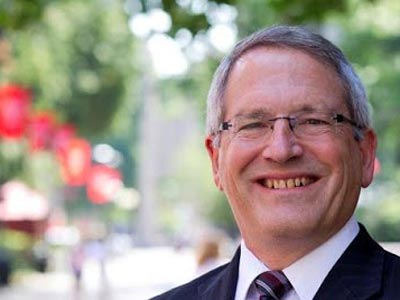 With Temple University about to face off against Indiana in the next round of the NCAA playoffs, Neil D. Theobald doesn't pause – not for one second – when asked where his loyalties lie.
"There is no doubt on that one," the Temple president said Friday evening. "I'm all in for the Owls."
Not so surprising for a Temple president.