Susan Snyder
A new program at Drexel University will teach the art of conflict management to engineers with the goal of preparing them to work in countries prone to conflict.
It's peace-building, one brick at a time, under Drexel's new partnership with the U.S. Institute of Peace's non-profit arm, PeaceTech Lab.
Drexel is the lab's first academic partner in the effort to create "humanitarian engineers" who are focused on supporting peace - socially, economically, educationally and now technically.
Susan Snyder
Temple University Board Chairman Patrick O'Connor did not violate any board policies in his defense of fellow trustee Bill Cosby in a sexual assault lawsuit filed by a former Temple employee, the university said in a statement early Tuesday evening.
O'Connor, vice chairman of the Cozen O'Connor law firm, disclosed to the board in 2005 that he was representing Cosby against allegations that the entertainer drugged and molested Andrea Constand and that decision was "vetted" by the board, Temple said.
The statement of support comes one day after Art Hochner, president of Temple's faculty union, called on O'Connor to consider stepping down for representing Cosby while he also was supposed to be looking out for the best interests of Temple as a trustee. Other faculty also have objected to O'Connor's dual role.
Susan Snyder
For the first time in nearly 50 years, state residents attending Pennsylvania State University will not face a tuition increase for the upcoming academic year.
Reversing a proposal announced on Thursday that would have raised tuition 2.7 percent for state residents attending the main campus, Penn State President Eric Barron on the floor of a board of trustees meeting on Friday afternoon announced the freeze. That's $450 or more that undergraduate students will keep in their pockets, depending on their year in school and major.
In-state freshmen and sophomores at the University Park campus will pay $16,572 in tuition for the second consecutive year. Tuition also is frozen for upperclassmen; their tuition amounts vary based on their majors.
Susan Snyder
In-state freshmen and sophomores at Pennsylvania State University would see their tuition rise 2.7 percent or $450 for 2015-16 under a proposal passed by the board of trustee's finance committee on Thursday morning.
Under the proposal, the students would pay $17,022, up from $16,572 last year.
The full board, which is meeting this week at the university's Beaver campus in western Pennsylvania, will vote on the proposal Friday.
In March, trustees approved a 3.89 percent increase in room and board costs. That means, if the tuition proposal is adopted this week, the total price tag including fees would exceed $28,000 for next year.
The tuition increase would be steeper for out-of-state students - 2.99 percent or $882. They would pay $30,404 for tuition, and their total cost would top $41,400.
Tuition increases for juniors and seniors, both in-state and out-of-state, would vary depending on their majors.
Increases for students at Penn State's branch campuses also would vary.
At eight of the 19 undergraduate campuses — Shenango, Beaver, DuBois, Fayette, Greater Allegheny, Mont Alto, New Kensington and Wilkes-Barre — there would be no increase in tuition. At six campuses - Brandywine, Hazleton, Lehigh Valley, Schuylkill, Worthington Scranton and York - the increase would be under 1 percent. Students at Abington, Altoona, Berks, Erie and Harrisburg would get a 1.2 percent increase under the proposal.
The finance committee also endorsed a freeze on the university's technology fee, the first in 20 years. Full-time students at University Park would pay $942 in technology, facilities and activities fees annually next year under the proposal.
The board also on Friday will vote on the university's proposed $4.9 billion operating budget for 2015-16, which assumes a 3 percent increase in general state funding or about $6.4 million, for a total of $220.5 million.
Temple University earlier this week adopted its budget, assuming a 5.4 percent increase in general state funding.
State lawmakers have not yet agreed on a budget for the fiscal year. Republican lawmakers have proposed a 3 percent increase in funding for state-related universities, while Gov. Wolf has sought a larger amount.
Susan Snyder
More than 3,300 graduates of the 17 high schools in the Archdiocese of Philadelphia made quite a haul this spring: They collectively received more than $300 million in college scholarships.
More than half of the 3,362 graduates were offered at least one college scholarship, and the group together received 6,585 scholarships. About 95 percent of the Archdiocese' graduates are going on to post secondary education, the Archdiocese said.
Among the scholarship winners are Jessica Pasquarello of Saints John Neumann and Maria Goretti High School and Sydney Sherman of Archbishop Wood High School who got $20,000 awards from Coca-Cola. The money can be used any time over the next 10 years for undergrad or graduate studies or other learning aides, such as a computer, the Archdiocese said.
"We are proud of the Class of 2015 and their many accomplishments in the classrooms, on the playing fields, and in service to their communities," Christopher Mominey, Chief Operating Officer and Secretary for Catholic Education, said in a prepared statement.
The Archdiocese has kept track of its students' scholarship awards for years. Since 2000, graduates have received $2.9 billion, the Archdiocese said.
Jonathan Lai
Tuition and mandatory fees will rise 2 percent for all students at Stockton University, the school's trustees decided Wednesday.
The costs for in-state undergraduate students attending Stockton full-time will rise to $12,820 for the 2015-16 academic year, up from $12,569. Out-of-state students will pay $19,471 for the year, up from $19,089.
"We have worked hard, including rigorous fiscal management and expanded fund-raising for scholarships, to minimize increases while providing an excellent Stockton education," Harvey Kesselman, the school's acting president, said in a statement.
Student Level
2014–15 academic year
2015–16 academic year
Academic Semester
Tuition rate
Educational and General Fees Rate
Facilities fees rate
Tuition rate
Educational and General Fees Rate
Facilities fees rate
Undergraduate Full Time (Flat Rate Per Semester)
In-State
$4,053.57
$1,771.36
$459.32
$4,134.64
$1,806.79
$468.51
Out-of-State
$7,313.98
$1,771.36
$459.32
$7,460.26
$1,806.79
$468.51
Undergraduate Part Time (Per Credit Hour)
In-State
$311.81
$136.26
$35.33
$318.05
$138.99
$36.04
Out-of-State
$562.62
$136.26
$35.33
$573.87
$138.99
$36.04
Post Baccalaureate, Masters, and Post-Masters Full Time and Part Time (per credit hour)
In-State
$570.59
$136.26
$35.33
$582.00
$138.99
$36.04
Out-of-State
$878.34
$136.26
$35.33
$895.91
$138.99
$36.04
Doctoral Full Time and Part Time (per credit hour)
In-State
$627.65
$136.26
$35.33
$640.20
$138.99
$36.04
Out-of-State
$1,010.10
$136.26
$35.33
$1,030.30
$138.99
$36.04
Susan Snyder
Who had the most "brutally honest" advice for college graduates this year and what did they say?
The North American Association of Commencement Officers based in Princeton Junction released its Top 10 in that category this week.

Here's the advice and the people who gave it:
Jonathan Lai
The College of New Jersey is about to give a big boost to its science and tech facilities.
New buildings for the Ewing school's science programs — anchored by an 89,000-square-foot STEM center — will increase TCNJ's science-related space by nearly 60 percent when construction is complete in August 2017.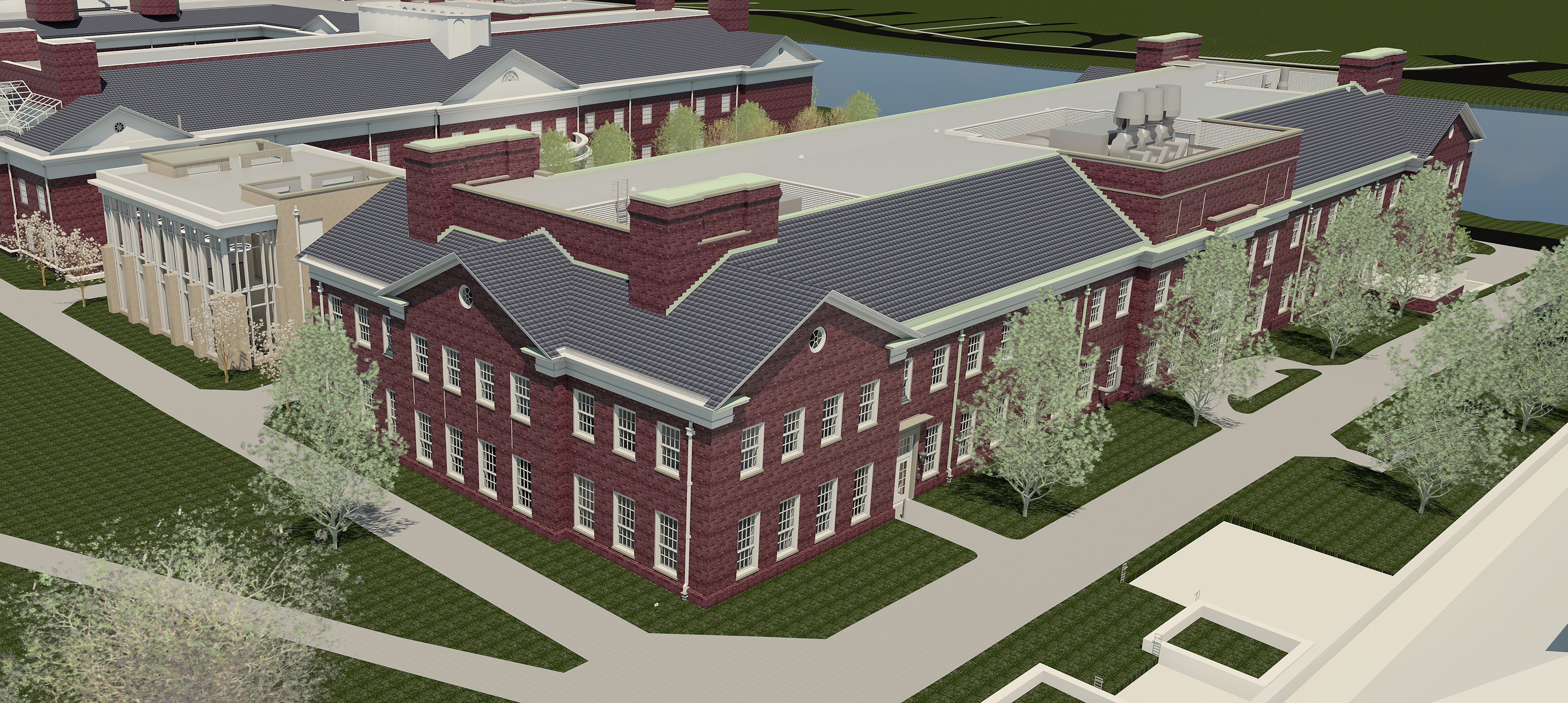 A rendering of the STEM Building from the southeast. The Forum (tan-colored building) connects the STEM Building to the Biology Building, pictured in the background to the top left. (EYP Architecture & Engineering / TCNJ)
Altogether, the project will cost more than $75 million, the school said, with $40 million coming from the "Building Our Future Bond" approved by voters in 2012 for capital projects at colleges in the state. The state's Higher Education Technology Infrastructure Fund will provide $1.075 million in funding.