Archive: July, 2013
Olga's Diner, a landmark that once attracted hordes of travelers en-route to the Jersey shore, was shuttered five years ago. We said our goodbyes then, but its skeleton and eight-foot red neon sign remained, a nod to the past.
Then, when the Marlton Circle was removed during a highway improvement project, the old building became an island surrounded by traffic at the crossroads of Routes 73 and 70.

Now, Olga's Diner has been declared "blighted" and all traces of it could soon be condemned and demolished. The Evesham Township Council deems it an eyesore.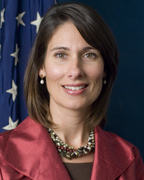 Officials with the National Transportation Safety Board say school buses are safer than cars, even if they are not equipped with seat belts.
The Board dissected a report on a fatal 2012 bus crash in Chesterfield and said at a hearing on Tuesday that the lap belts had saved the lives of many of the children. But in most accidents, the board said that the special design and cushioning in school buses normally are sufficient to protect children from harm.
The board's investigators created a computer simulation of the crash and surmised the one child who was killed was not wearing her belt when the bus was broadsided by a Mack truck.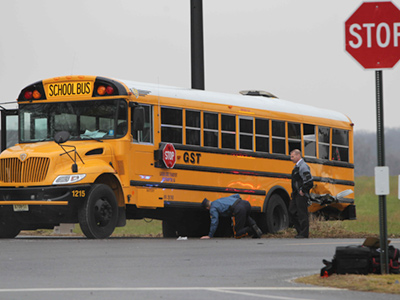 The National Transportation Safety Board will examine the findings of a probe into the Feb. 2012 fatal crash of a Chesterfield school bus at a meeting Tuesday. One 11-year-old triplet was killed and several other children were injured when the bus collided with a dump truck at an intersection on a rural road.
NTSB is expected to issue recommendations, possibly asking that seatbelts be mandatory in school buses.
Isabelle Tezsla died in the crash, while her triplet sisters, Sophie and Natalie, were seriously hurt. Jonathan Zdybel, 11, was also severely injured. The bus was carrying 25 elementary school students to school.
A hazardous Medford dam, with the potential to cause loss of life and significant property damage if it is breached, is finally on the road to being repaired, decades after it was cited as unsafe. There are at least 40 homes downstream, surrounding Taunton Lake, that could be affected.

In 1979, the state Department of Environmental Protection cited the Centennial Lake Dam as being unsafe and ordered repairs. The U.S. Corps of Army Engineers also found deficiencies. An earthen dam created Centennial Lake, located near an upscale wooded development, but its spillway is inadequate, DEP says. Centennial Lake, which has been lowered to reduce the flood risk, has been used for swimming and boating.
Year after year, the DEP demanded inspections, an "Emergency Action Plan" and repairs.

Medford Township is withholding an outstanding bill for $43,000 from a politically influential law firm accused of overbilling the town $50,000 in 2010.

A New Jersey Comptroller's report found the politically influential Parker McCay LLC in Mount Laurel had a $96,000 retainer to cover routine business and then charged additional hourly fees for matters that should have been part of the retainer.
Town officials believe the town is actually owed about $170,000 from a 10-year period when the law firm was the contracted solicitor. The firm has since been replaced. Officials are planning to take legal action to recoup the money. Meanwhile, they said an outstanding 2011-2012 bill for $43,000 will remain unpaid.
Undercover officers in Burlington County will be posing as pedestrians to crack down on motorists who fail to stop when someone is using a crosswalk.
The state Division of Highway Traffic Safety awarded the county sheriff a $30,000 grant for the special enforcement effort after highway pedestrian deaths in the county spiked last year.
Motorists who fail to yield to pedestrians face up to a $200 fine and could be ordered to perform community service. If they strike someone, they could face up to 25 days in county jail. Pedestrians who fail to use the crosswalk could be fined $25.