Archive: April, 2012
Jan Hefler
A sex tape played during the trial of a Moorestown cop accused of sexually assaulting girls is expected to be key to the verdict.
Assistant Burlington County Prosecutor Kevin Morgan told a jury last week that Robert Melia Jr. filmed his girlfriend as she repeatedly molested a teen, in his Moorestown bedroom, as she lay on his distinctive cloud-dotted sheets. At one point in the tape, there was a glimpse of a man's arm and the sound of a man coughing. The girl, who was blindfolded and bound, was incapacitated, the prosecutor said, and did not respond to the attacks.
But Melia does not appear on the graphic 35-minute tape. Defense attorney Mark Catanzaro argued that his client was not there. And, he said that the 3 accusers lied about assaults that allegedly took place over an 8 year period beginning in 2000.
Jan Hefler
A medical marijana business that just got the first permit in New Jersey to begin growing weed will keep the location of its indoor cultivation center under wraps.
"We're not at liberty to tell you where the growing facility is. The state requires that for security reasons," said Julio Valentin, an owner of the Greenleaf Compassion Center.
But Valentin freely says the dispensary will be located on Bloomfield Avenue in Montclair in a former head shop.
Jan Hefler

A jury was selected Wednesday to hear testimony in the high-profile case against a suspended Moorestown cop charged with sexually assaulting three girls. Robert Melia Jr. made headlines in 2010, months after a judge dismissed animal cruelty charges that were lodged against him after police seized videos that allegedly showed him having sex with 5 calves.
The trial is scheduled to begin Thursday morning at 9 a.m. in the courthouse in Mount Holly. Superior Court Judge Charles Delehey will preside over what is expected to be a 2-3 week trial.
Melia, 42, is accused of molesting 3 children in his Cottage Avenue home dating back to 2000. Police said that when Melia was arrested in 2008, they seized pornographic materials and his computer which also contained images.
Jan Hefler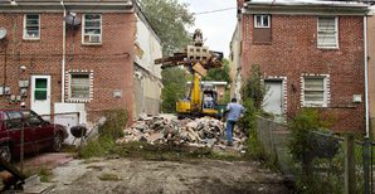 A stalled redevelopment plan that is subject of a federal civil rights lawsuit is moving forward on two fronts - but just barely.
Mount Holly officials now say they want to settle - rather than fight - with the residents of a blighted area who had sued to keep from being evicted. The residents are mostly minorities and claimed the town's plans to raze their homes and build apartments for wealthier people was discriminatory.
Officials now say they plan to offer affordable replacement homes to the more than 20 hold-outs. The residents may even be able to stay in the neighborhood, but in a different area.
Jan Hefler
The man who calls himself NJ Weedman is upset that his April 10 trial and planned courtroom spectacle has been delayed by court officials.
Ed Forchion, a nationally-known marijuana activist, traveled cross-country in a hippie van last month to get here in time for the start of his drug trial. He says he never got official word of the delay.
Along the way, he had begged people via Twitter and You-Tube to send donations for gas so he could get to court in Mount Holly. He wants to regale the jury with arguments that marijuana laws should be decriminalized.
Jan Hefler
The U.S. Supreme Court says you can be strip searched even if you are arrested for not wearing a seatbelt. Or you didn't leash your pooch. Or you forgot to use your turn signal. Or your muffler is too noisy.
Seriously.
It's enough to scare you straight.