Archive: March, 2012
Jan Hefler
Hoping to break Republican domination over county government, the Burlington County Democratic Committee is announcing two politically-experienced candidates for the Board of Freeholders.
Aimee Belgard, who serves on the Edgewater Park Township Committee, and Joanne Schwartz, who has served as an elected officer of the Mount Laurel Fire Commission, will vie against incumbents Bruce Garganio and Mary Ann O'Brien. Before Garganio and O'Brien began their 3-year terms on the board, in 2010, they also held local office. Garganio was a former Florence Township Councilman, while O'Brien served on the Medford Township Council.
The GOP has controlled the board for more than 35 years. Currently it's members are all Republicans.
Jan Hefler
The skatepark at the Moorestown Mall ended its 10-year ride this week to make way for a new 12-theater cineplex that will offer more sedentary thrills.
Dan McCollister, owner of the Black Diamond Skatepark, said the wooden ramps and rails are being dismantled and placed in storage until a new location can be found. "All options are on the table, including looking at buying our own building," McCollister said.
Tentative plans to relocate to the Plymouth Meeting Mall or the Voorhees Town Center fell through, he said, because the mall owners decided it would be too expensive to carve out a custom space for another skatepark. A vacant fitness gym in Cinnaminson that he had also considered ended up being too costly, he said.
Jan Hefler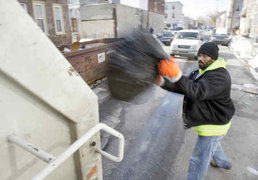 Tiny Pemberton Borough may keep property taxes in check by imposing a new $100 trash collection fee.
"It may seem like a sneaky, dirty thing to do," says Mayor Bill Kochersperger, because residents would have to pay the annual fee on top of taxes if the plan is adopted.
But Kochersperger says the borough is struggling with shrinking revenues and wanted to avoid spending $13,000 to hold a referendum to ask voters for permission to raise taxes beyond a state-imposed two-percent tax cap.
Jan Hefler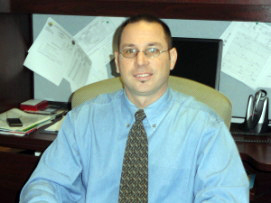 A town manager who was asked to plug a $6 million budget hole came up with a list of town services that the state of New Jersey deems untouchable. Everything else that the town provides could be axed.
That meant Medford Township's new manager, Christopher J. Schultz, was free to cut Public Works, the Recreation Department, park maintenance, and municipal trash collection.
"In trying to reinvent Medford, I'm saying ahh, what does the law tell me I have to do?" Schultz said in an interview. He was hired last year to help the Burlington County township climb out of a crippling financial mess. (Read more here: http://bit.ly/GGNsax)
Jan Hefler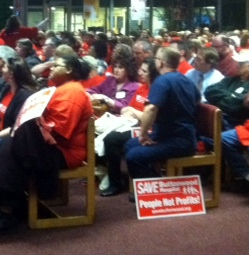 The critics of the recent sale of Burlington County's hospital for the poor say the freeholders were deaf to their cries and cavalier in handling the controversy.
Four of the five freeholders on the all-Republican board had failed to show up at two public hearings attended by more than 500 people last month. The crowd had wanted the freeholders to reconsider their plans to unload the 100-year-old Buttonwood Hospital.
Joe Donnelly, the only freeholder to appear, said the others would review a typed transcript.
Jan Hefler

The Medford Township schools superintendent took a leave of absence on Monday, two weeks after he was arrested on charges of drunken driving. He was given a breath test after flipping over a district-owned Jeep.
Joseph Del Rossi, a well-regarded leader, returned to work after the Feb. 26 accident but came under fire for being a poor role model for students. School officials refused any comment. Board President Michael Etter explained that he could "be sued" if he made any statements in the "personnel matter."
After two weeks of silence, Del Rossi issued a written statement to the media. School officials then released background details about him - he's been with the school district 20 years and earns $179,000. But they still won't say whether Del Rossi will be paid during his leave of absence. They also won't provide details about the district's arrangement with Del Rossi over the use of the Jeep.
Jan Hefler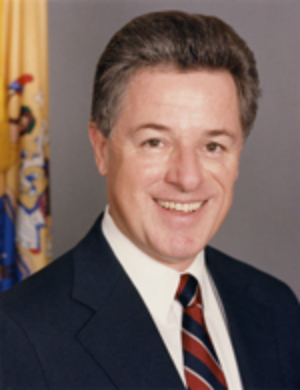 A New Jersey pollster says state and local politicians have been quaking in their boots ever since 1990 when Gov. Florio's tax increases handed his party a major defeat. The Dems lost the legislature the very next year, and then he failed to be reelected.
Patrick Murray, the director of the Monmouth University Polling Institute, said politicians from both parties learned a lesson from Florio's experience, but it has led to poor budget practices. The state and many municipalities have used budget gimmicks and one-time fixes to balance the books, which in turn create deepening budget deficits.
Jan Hefler
Camden, long considered one of the nation's most dangerous cities, snubbed a proposed medical marijuana business this week, saying it's just not a good fit.
Frank Fulbrook, a community activist who has been promoting the business since last summer, now says he won't appeal the decision issued by the zoning board. A charter school, he said, is interested in the two vacant buildings off Federal Street where he had wanted to open a cannabis farm and marijuana dispensary.
Fulbrook declined to name the school, saying negotiations are underway. But he's still fuming over the board's rejection. "Medical marijuana was our first choice," he said.