Archive: January, 2012
Regal Entertainment Group plans to open a 12-theater, state-of-the-art cineplex early next year at the Moorestown Mall.
Joseph Coradino, CEO of the mall's owner, Pennsylvania Real Estate Investment Trust, said the cineplex will replace the existing 4-screen United Artists theater.
"It will have stadium seating, digital sound, premium, very high end" features, Coradino said. The new cineplex will also cater to 3D movies.
Jan Hefler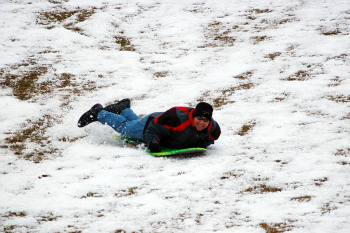 What can be done with a heap of ground-up brush, compost, and unwanted dirt? Voila! A sledding hill!
Cinnaminson recycled its trash and soil last summer by turning it into a 35-foot-high hill for sledders. Mayor Don Brauckmann tested it out with lots of other happy sledders last weekend.
In the spring, the mound at Memorial Park on Lenola Road will be open to joggers, walkers, and athletes.
Jan Hefler
Buttonwood Hospital, Burlington County's psychiatric and nursing care facility, is going up for auction. The county freeholders say the hospital has been operating at a loss for 10 years and is projected to lose more than $4.5 this year.
The 170-bed nursing home and 30-bed psychiatric hospital, located in Pemberton, could fetch about $16 million when it's put up for sale Feb. 24, the freeholders predict. The hospital serves low-income residents who cannot afford private care.
Deputy Director Joseph Donnelly said that decreases in Medicaid and Medicare reimbursements and increases in operating costs are expected to continue. Taxpayers can no longer afford to subsidize the cost of running Buttonwood, the freeholders say.
Jan Hefler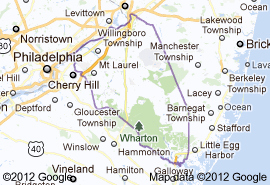 Swimmin Over, Scrabbletown, Sooy Place - How did these Burlco places get their names?
While researching the history of Burlington Island, I came across a tattered book called Place Names, by the late Burlington historian Henry H. Bisbee. It was published in 1955.
What a romp through history and folklore! Now, when I see signs on dusty by-ways or markers on the fringes of forgotten villages, I'll do more than scratch my head.
Jan Hefler
Cinnaminson's new man-made sledding hill was christened this weekend when winter finally arrived. We got a mere two-inch blast of snow, but that didn't stop kids from trekking to the hill with saucers and sleds.
In the past, the kids sledded at a cemetery hill (until a mauseleum was built), "Suicide" hill at the Riverton golf course, and a slope behind an elementary school that tried to put a stop to it due to liabilities.
On the new hill, some kids got enough speed to do a complete flip, while others slid far across the barren soccer fields after their descent. I captured some of their antics and wished I had brought a sled despite the muddy patches.
Jan Hefler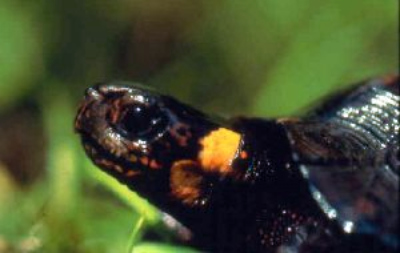 A Burlington County farmer who is one of the East Coast's largest producers of cut flowers admits that his tree-cutting activities hurt the habitat of an endangered bog turtle.
James Durr, 57, has pleaded guilty to a federal charge he "harrassed" the tiny, orange-earred creature by cutting down acres of trees near the turtle's muddy territory along Turtle Creek in North Hanover in 2005. The tree clearing, wildlife officials said, caused erosion that deposited two feet of sand and gravel in the stream, which could have made it tough for the turtles to survive.
It's unclear whether the elusive turtles are still there.
Jan Hefler
In the early 1900s, thrill rides lured thousands of tourists to Burlington Island.
There was a towering wooden rollercoaster - just a bit tamer than the Scream Machine - and a Jollier.
A what?
Jan Hefler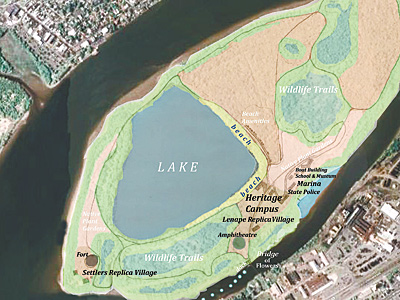 Burlington Island, an oasis in the Delware River, could be developed as a historical theme park - if it isn't used as a dumping ground for dredge spoils.
Woolman Community Development, a Mount Holly start-up, is proposing a re-created Lenni Lenape and trader's village on the 400-acre island between Burlington City and Bristol. Plans call for boat rentals, a campgrounds, an archeological dig, a living history museum, walking trails, and a boat-building school.
It's not the first time the uninhabited island has been targeted for recreation. Years ago, Philadelphia entreprenuer Sam Katz proposed a golf resort, but that plan - and others - have fizzled.