Archive: November, 2011
Jan Hefler
Pheasants who survived the October snow are now facing hunters in Medford and other wildlife management areas in New Jersey.
Thousands of pheasants at a game farm in Warren County were killed or fled when their pens collapsed under the weight of the snow on Oct. 29, according to a Department of Environmental Protection report.
This week, about 30,000 pheasants - less than in past years - were released in wooded areas of Medford, Winslow, Glassboro and other places.
Jan Hefler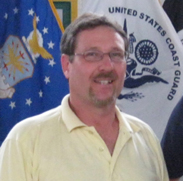 From a tiny, hardscrabble Burlco city on the Delaware comes proof that every single vote counts.
It should be enough to inspire any lazy person who sat home during the last election to get out and be heard.
When the mail-in votes cast in the Nov. 8 race in Beverly City were recently certified, Bob Thibault had won a seat on council. The official tally: 291-290.
Jan Hefler
Shipping containers are being used to create temporary shelters for troops, flood victims and circus elephants. Now that's thinking outside the box.
Sea Box, a successful Cinnaminson firm, has come up with more than 5,000 uses for the lowly shipping container.
Perhaps one of the coolest is the Collapsible Redeployable Shelter which the Army ordered as a replacement for the tent. The CRS houses 22 soldiers. Not only is it more energy-efficient, but is more comfortable and easier to transport.
Jan Hefler
A team of Eagles blow-ups dominate a tiny front yard in Burlco. Heck, they consume the whole space. Now if only the real players could seize some territory and get a few more wins.
The Eagles fan planted a giant quarterback, a center and a bird wearing an Eagles jersey in front of his Hainesport house when the season began. Recently, he squeezed in an inflatable snowman and a snowglobe which contains yet another Eagles player and a referee.
It's quite a sight. His driveway, off Broad Street, has an array of Eagles signs and Ra Ra Ra stuff. His truck wears Eagles bumper stickers. It will be easy to figure out what to get this guy for Christmas.
Jan Hefler
Black Friday lured thousands of shoppers to the Moorestown and Cherry Hill Malls. When consumers carried their booty to their cars they found two or three motorists waiting for their spot.
Many said they were amazed at the bargains they found at the mall and at big box stores where they also shopped. Columbia jackets for $19. A 10-piece Farberware cook set for $40. Towels for $2. Coupons for $10 off if you buy $25 worth of merchandise.
The International Council of Shopping Centers (ICSC) projected a boost in holiday spending this year as compare to last year. Consumer surveys, the council said, found 34 percent of respondents planned to shop on Black Friday.
Jan Hefler
The cranberry harvest in South Jersey is down, due to extreme weather, competition and geese.
Last year, the state produced 562,000 barrels, the second best year on record. But Rutgers University's Center for Blueberry and Cranberry Research says the harvest is expected to fall short this year. Most of the state's cranberries are grown in bogs in South Jersey, many of which are located in Burlington County.
Nick Vorsa, director of the research center, said the season was stressful this year due to extreme heat in the summer and then flooding which caused fruit rot. He said some growers had "a considerably reduced crop" by the time the harvest ended in late October.
Jan Hefler
Medford Township is in turmoil as embarrassed residents clamor for the mayor to resign after he was accused in a sex scandal. Last month, an unidentified male escort e-mailed town officials and a local newspaper to say Mayor Chris Myers had paid him $500 for sex.
The man also provided a link to a website that contained pictures of a man who resembled Myers and who was lying on a bed in his underwear. Since then, the Rentboy.com website, used by male escorts, disappeared.
Myers, a family man, denies the allegations and won't resign. He skipped a town meeting on Monday and missed hearing residents complain about his spotty attendance record. Two days later, David J. Brown, a longtime councilman and Myers' supporter, abruptly resigned. In a letter to the town clerk he said he was "resigning immediately."
Jan Hefler
Moorestown Mall owners are rolling up their sleeves one week after the dry town voted to go wet. Already, executives are saying they plan to open 4 new restaurants with liquor licenses before next Christmas.