Jan Hefler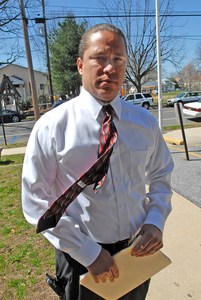 Beverly Councilman Luis Crespo had a terrible night Tuesday. After his house on Broad Street was gutted in a raging fire Monday evening, he finally was able to enter its shell to see what he could salvage. Little remained, but he found the body of the family's cat under his bed.
Crespo, who's had his share of controversy as councilman and council president during the past six years, said he also was stripped of his committee appointments Tuesday. "I was boarding up my house," he said, explaining why he couldn't make the reorganization meeting.
It wouldn't have mattered.
Jan Hefler
A scrappy Beverly Councilman who often found himself in the limelight in the city's rough and tumble politics came home from a shopping trip with his family Monday night to see his house in flames.
For two hours, the two-alarm fire raged, punctuated by loud popping sounds. Luis Crespo, who served six years on council, including five as president, said the house is now uninhabitable and that the family's cat is missing.
"I am grateful my family is okay and want to thank the hundreds of people that offered their support," Crespo said, as he and his friends began boarding up the duplex, a few blocks from the Beverly National Cemetery, Tuesday afternoon.
Jan Hefler
The family and friends of a murdered South Jersey softball star filled a Burlington County courtroom Tuesday afternoon and had trouble controlling their emotions while waiting for the killer to be sentenced.
The drama began when Gina Ayres, the mother of the victim, came into the courtroom cradling a green and white urn that contained the ashes of her daughter, Nicole. She sobbed loudly and remarked angrily about the killer, Stephen Headley, as she sat across the aisle from his teary mother, grandmother and sister.
When sheriff's officers tried to calm her and then whispered that they wanted to examine the urn, she protested and wailed as they removed her from the room. Later, Nicole's brother, Rick Ayres Jr., was ejected - for a few minutes - after standing up and cursing at Headley.
Jan Hefler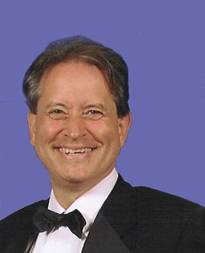 A Villanova University Law School professor is skewering New Jersey officials who decided to tax medical marijuana.
James Edward Maule says in his blog, Mauled Again, that the officials should have simply done their homework. Clearly, he said, prescription drugs and over-the-counter drugs are exempted from the state's 7 percent sales tax according to the state's tax law. Medical marijuana should enjoy the same tax break.
NJ officials would argue that medical marijuana is NOT a prescription drug because the feds don't recognize it as legal. Doctors write "authorizations" for patients who qualify to receive marijuana to alleviate pain and nauseau.
Jan Hefler
The family of Nicole Ayres, a celebrated softball star who was stabbed to death by a man she barely knew, wonder whether a trial would have revealed the question that has haunted them: 'Why?'
But that door has shut. Stephen Headley, a Southampton man, pleaded guilty at a sanitized hearing in a Burlington County courtroom on Dec. 4. Calmly, he said 'yes' again and again when asked if he attacked her, if it happened in a secluded soccer field, if the hour was early on Sept. 13, 2010. Then, he admitted he knew his actions would cause her death.
There was no mention of how he apparently flew into a rage, slashed her in the head and torso 36 times and then left her to die. The only chilling thing was his appearance. Dressed in an orange prison jumpsuit and shackled at the hands and feet, he stared straight ahead, emotionless.
Jan Hefler
Black Friday is not the worst day ever for store clerks who find themselves at the mercy of crazed bargain-hungry masses. The following week is what they dread.
So says Nia Harman and Tim Krykewycz, a Maple Shade couple that works at Express in the Cherry Hill Mall. The two 20-year-olds agreed to answer a couple of questions as they headed back for a second shift on the retail market's biggest day of the year.
"People were really nice - they feel bad for us and they understand," said Nia, describing her first Black Friday shift. Tim shrugged and said he too didn't feel abused by the hordes of shoppers.
Jan Hefler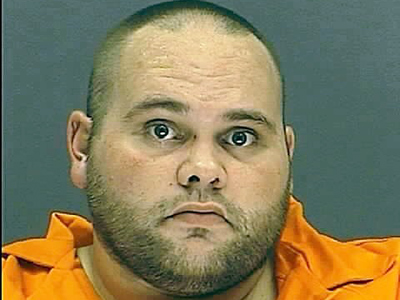 Frustrated with the legal system, the family of a slain New Jersey softball star turned to the Web. A judge had offered to give the man accused in her murder the minimum in exchange for a guilty plea.
The family created a savvy website, http://www.justicefornicole.org/ and loaded it with pictures of the victim, Nicole Ayres; details of the crime; and an online petition that people could sign to show their support for a stiffer sentence.
Nicole's cousin, Kellie Lando, said the website generated nearly 6,000 signatures from people across the nation. A pile of print-outs landed on the desk of state Superior Court Judge James Palmer Jr., who sits in Mt. Holly, Burlington County.
Jan Hefler
The Republicans have controlled the Burlington County Board of Chosen Freeholders for more than two decades. But they lost exclusivity on the board four years ago when the Democrats captured two seats.
Obama was at the top of the ticket back then, and his bid for reelection is giving local Democrats fresh hope they again can win two seats on the board.
The race for two seats on the five-member board has centered on the controversial sale of a county-run hospital for the poor, cost overruns, and fiscal responsibility.