Jan Hefler
Candidate Javier Vasquez calls himself "a pro-life Democrat who is against gay marriage."
That's the first thing he blurted out when he returned my call last week after I had left him a message weeks ago asking him why he decided to run for public office.

The Burlington County Democrats have endorsed him to run for an 8th District seat in the NJ Senate in an uncontested primary race on June 6.

Jan Hefler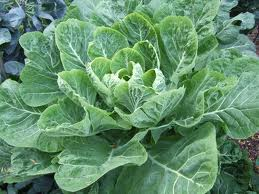 Volunteers picked nearly a ton of green veggies at a Burlco farm on Thursday and then bundled them up to donate to the hungry.

It took the 30 pickers at the Specca Farm in Springfield about two hours, on a sunny afternoon, to gather and bag about 1,800 pounds of collard greens, said Lynne Richmond, spokeswoman for the NJ Department of Agriculture. The fresh produce was then taken to the Holy Cross Food Pantry in Trenton for distribution to needy families.

Secretary of Agriculture Douglas H. Fisher joined the volunteers at the farm, as part of a promotion of the Farmers Against Hunger program. The state agency is expected to give the organization a $100,000 grant this year to donate and distribute surplus produce to soup kitchens, food pantries and food banks.
Jan Hefler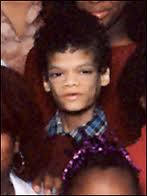 Charges against a Mount Holly couple who allegedly inflicted "unimaginable cruelty" upon their adopted children is eerily reminiscent of a notorious case involving a Collingswood couple who allegedly starved their adopted children as punishment 10 years ago.
Coincidentally, both South Jersey couples' also have the same last name - Jackson.
In the 2003 case, a neighbor found the emaciated Bruce Jackson rummaging through a trashcan searching for morsels of food in the middle of the night. He was 19 and weighed 45 pounds. He later told investigators he was so hungry that he sometimes gnawed on the wallboards of their house.

Jan Hefler
Farmers Against Hunger, an organization that donates surplus fruit and vegetables to the state's soup kitchens and food pantries, is expected to receive a $100,000 grant from the New Jersey Department of Agriculture this year to collect and distribute the goods.
To promote the program, Douglas H. Fisher, the state secretary of Agriculture, will join FAH volunteers and pick collard greens at the Specca Farms in Springfield Township, Burlington County on Thursday, May 2, at 1 p.m. The fresh greens will then be delivered to the Holy Cross Food Pantry in Trenton.
Jan Hefler
The Burlington County manufacturer who illegally stored flood-damaged vehicles on his property off Route 295 when Hurricane Sandy hit has been fined more than $20,000.
Karl Massaro, owner of Vanco Trailer Manufacturing, had allowed 3,500 ruined cars, trucks and boats to be deposited on an unused portion of his lot in Mansfield last November without obtaining township permission.
A Mansfield Township judge issued the fine earlier this month after Vanco pleaded guilty to zoning violations, said Robin Bucchi, the zoning officer.
Jan Hefler
Nearly one year after a woman's body was found in a Pemberton woods, Burlington County detectives announced they were able to identify the victim. Yet a composite sketch they released last month barely resembles the woman.
When you compare the photograph of the victim, Molly Lynch of Falls Township, to the artist rendering, the differences are striking. The sketch shows a brown-eyed brunette with a long face and pouty lips. The photograph depicts a younger, blue-eyed blonde with attractive features, fuller lips, and, an oval-shaped face.

It's true that the forensic artist and anthropologist who collaborated on the drawing had little to go on. They based their work on an examination of the skull, dental records, and minimal other evidence.
Jan Hefler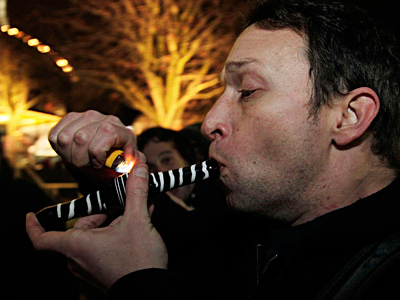 A Pew Research Center report says that, for the first time in 40 years, a poll conducted last month reveals the majority of Americans favor marijuana legalization. The number jumped 11 points since 2010, to 52 percent, with 45 percent against it.
And, 77 percent of those polled recognize the validity of medical marijuana. The majority was smaller in 1997, when an ABC News survey reported 58 percent believed marijuana has legitimate medical uses.

Pew released its report today, noting its researchers polled 1,501 adults between March 13-17. Public opinion has changed dramatically since 1969, when a Gallup study found only 12 percent were in favor.
Jan Hefler
How would an escalator fit into a small, mostly flat, open-air courtyard outside Burlington County's courthouse? Without official answers, one can only speculate about the inclusion of an "escalator" in a planned $4.8 million renovation project.
Would it actually be a people-mover, which is also known as a flat escalator? There are only a few short staircases - each with only a handful or less steps - in the courtyard between the courthouse and the county administration building in Mount Holly. Which stairs would the escalate replace?

When county officials were asked about its length and the number of steps the proposed escalator would hold, an emailed reply was all that was offered: "It will be about 30' long," the county's spokeswoman said. No answer was given as to the number of steps. It's cost? "It is too early in the project to have a cost breakdown," came another reply.