Jan Hefler
A small borough that rejected plans for a marijuana clinic more than two years ago now will become the home of South Jersey's second dispensary.
The Compassionate Sciences dispensary is expected to open early next year in Bellmawr in Camden County, four years after the Garden State legalized the drug for medical use.
Bellmawr, a 3-square-mile town with 12,000 people, situated along a popular South Jersey shore route, had been approached by another dispensary operator, Compassionate Care Foundation, in 2011. At that time, Mayor Frank Filipek said that he and the police chief and other officials had grave reservations and told the operator they would not support the proposal.
Jan Hefler
Frank Fulbrook was a community activist who pushed hard against corporate forces to try to get a medical marijuana dispensary open in Camden. He failed that fight, but left his mark advocating various good government initiatives and holding Camden officials accountable for decades.
Frank died Tuesday. He was 64.
When I had my first conversation with Frank nearly two years ago, he spoke passionately about his plans to open a dispensary in the shadow of Campbell's Soup's corporate headquarters and the Cooper University Hospital campus.
Jan Hefler
NJ Assemblyman Reed Gusciora, one of the prime sponsors of the state's three-year-old medicial marijuana law, is puzzled by Gov. Christie's veto of a bill that would remove hurdles that keep seriously ill children from using cannabis. The veto was conditional, meaning Christie is demanding changes before he will sign the bill.

The bill was passed after Brian and Meghan Wilson told lawmakers their two-year-old girl needs cannabis because it has the potential to stop her frequent, life-threatening seizures. The Scotch Plains couple urged amendments to the law, which they said was flawed.

A big problem was the ban against edible marijuana. Their daughter, Vivian, cannot smoke and requires a solution that may be added to butter, they said.
Jan Hefler
The mother of a sick tot who has a NJ medical marijuana card says she will be surprised if Gov. Christie signs a bill that would make cannabis more accessible to her child. "I have no idea what he will do. But he tends to veto controversial bills on Fridays and now he's saying he will decide by Friday," said Meghan Wilson in a phone interview on Thursday.

Her two-year-old, Vivian, suffers from a potentially fatal form of epilepsy and was issued a card in February to obtain marijuana. But Wilson says restrictions in the medical marijuana law and in the regulations have made it impossible for her to purchase the medication for her daughter. The child's neurologist supports Vivian's use of cannabis to control dangerous seizures.

Meghan and her husband, Brian, of Scotch Plains, have been lobbying for a bill that would ease some of the restrictions.
Jan Hefler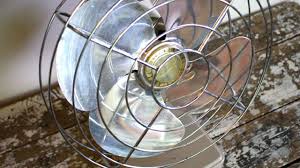 Instead of setting up bug zappers or spraying, place fans strategically around your deck or backyard to keep mosquitoes from crashing your BBQ. So says a Mount-Laurel based non-profit that offers educational advice on how to beat the pest.
It sounds much too simple. Too low-tech. Over the years I have tried a slew of natural remedies, different types of citronella candles, torches, and expensive gadgets to keep the pest off my back and off my guests.
But last weekend, I reclaimed my backyard merely by interfering with the flight patterns of the weak-winged menace.
Jan Hefler
Parents of a 5-yr-old Colorado girl who suffered from severe seizures say medical marijuana has saved their child's life. Footage of the child before and after she was given cannabis was shown Sunday in a documentary, "Weed," aired on CNN hosted by Sanjay Gupta, a neurosurgeon.
Buoyed by previously published reports and You-Tube videos of the child's remarkable recovery, several New Jersey parents have been pushing for the opportunity to give cannabis to their seriously ill children. They want Gov. Christie to sign a bill that would pave the way.

Paige and Matt Figi said in the CNN interview that their daughter, Charlotte, had 300 seizures a week before she was administered drops of cannabis under her tongue a year ago. She had been in a catatonic state, unable to eat, talk, or walk. Now, after regularly using cannabis, she has only one seizure every seven days, the parents said. Footage shows her talking, walking, laughing, riding a bicycle and also a horse.
Jan Hefler
Sanjay Gupta, a nationally-known medical doctor and CNN's chief medical correspondent, will unveil a documentary Sunday, Aug. 11, at 8 p.m. on the medical benefits of marijuana, including a strain that has been helping children with severe epilepsy in Colorado. He said that he has met a child who has had remarkable success with cannabis and is now convinced the drug can help people who are ill.

On Thursday, Gupta apologized for his past anti-medical marijuana stance, after having written an article in Time Magazine in 2009 entitled "Why I Would Vote No on Pot." Now, after traveling around the world and listening to stories of people who have been helped by medical marijuana, he says he has changed his mind.

"I apologize because I didn't look hard enough, until now. I didn't look far enough. I didn't review papers from smaller labs in other countries doing some remarkable research, and I was too dismissive of the loud chorus of legitimate patients whose symptoms improved on cannabis," he said.
Jan Hefler
The deadline for Gov. Christie to sign or veto a bill that would make it easier for tots to use medical marijuana has been pushed back 11 days, to Aug. 19. Christie has said he has misgivings, but advocates say severely ill children can benefit from the drug. The euphoric ingredient that produces a high would be removed from the drug before it is given to the children.
The issue spiked last week when the parents of two-year-old Vivian Wilson dropped off 2,100 petitions from supporters that ask the governor to sign the bill. The Scotch Plains girl has a severe type of epilepsy that triggers daily seizures that have not responded to barbituates and other prescribed narcotics.
Vivian's neurologist believes the child should have the opportunity to try cannabis to see if she gets the same results other parents of children with epilepsy are reporting in other states. The bill would lift a restriction that bans cannabis from being sold in an edible form. Vivian's parents say they don't want her to smoke and would rather put a cannabis tincture, or oil, into butter to give it to her as medicine.