Archive: September, 2012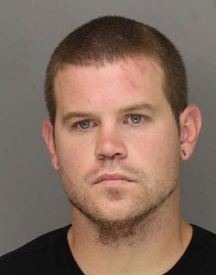 A quick-thinking neighbor helped catch an alleged burglar in Warminster, police reported Thursday.
Mark Teufel, 28, of the 1500 block of West Street Road in Warminster, was arrested Wednesday outside a house, with jewelry in his pockets, police said. He was charged with burglary and related offenses and taken to Bucks County prison on $50,000 bail.
According to a police statement:
Golden LivingCenter in Doylestown celebrated Active Aging Week on Tuesday by hosting Olympic gold medalist Steven Holcomb.
Holcomb, a bobsled driver who competed in the 2006 Olympics and won a gold medal in the 2010 games in Vancouver, led activities for more than 100 residents and patients of the nursing and rehabilitation center, relatives, staff members and volunteers.
He gave a pep talk, then cheered for participants in the daily 15- to 30-minute walking session and activities supporting some of the six dimensions of wellness: physical, intellectual, occupational, emotional, social, and spiritual.
Allegra Avila likes to hang out in Doylestown Borough's coffee shops, book store and library with her 20-month-old daughter, Ora, but she feels anxious when it's time to breastfeed.
"Feeding in public is not an easy thing to do," the young mother says. "It's uncomfortable, wondering what people are thinking about you."
Now, thanks to a measure passed by the borough council, "I can nurse when the baby is hungry and when we need to," Avila said Tuesday. "I will be able to relax."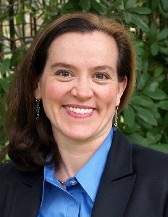 Women will have their right to breast feed protected in Doylestown Borough, if the borough council votes tonight to support the anti-discrimination measure.
"This will be historic – we will be the second municipality in Pennsylvania with such a law," Councilwoman Marlene Pray said Monday. "Philadelphia is the other. Seattle passed one earlier this year."
Pennsylvania has a Freedom to Breastfeed Act, but "there is nothing to protect a woman's civil rights," Pray said. "This will make sure a woman couldn't be cited for indecent exposure."
Lane restrictions and 15-minute traffic stoppages on I-95 between Route 413 and Business Route 1 in Bristol and Middletown townships are scheduled next week, PennDOT reports.
The nighttime work schedule for beam replacement on the Ford Road overpass is:
Monday – Left lane closed on northbound and southbound I-95 from 10 p.m.-5 a.m.
Tuesday – Intermittent 15-minute traffic stoppages on northbound I-95 from 10 p.m.-5 a.m.
Wednesday – Intermittent 15-minute traffic stoppages on southbound I-95 from 10 p.m.-5 a.m.
Thursday and Friday – Left lane closed on northbound and southbound I-95 from 10 p.m.- 5 a.m.
In Central Bucks and Montgomery counties, there will be occasional lane closures on state roads for construction of the Route 202 Parkway.

Starting Saturday, a free weekend bus service will connect Doylestown Borough's museums and other cultural sites and make it easier to reach shops and restaurants.
The Cultural Loop will run every 20 minutes, from 11 a.m. to 9 p.m. on Saturdays and 11 a.m. to 6 p.m. on Sundays, through Oct. 28. It will resume in the spring.
The service will connect the borough's major attractions: the James A. Michener Art Museum, the Mercer Museum, the Bucks County Free Library, County Theater, Fonthill Castle and the Moravian Pottery and Tile Works.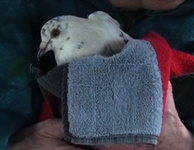 A Bensalem gun club that conducts live pigeon shoots along the Delaware River has agreed to apply for an environmental permit to settle a federal lawsuit.
"There's nothing that requires the club to stop shooting," Philadelphia Gun Club lawyer Sean Corr said Friday. "This was a nuisance settlement to eliminate attorney's fees going forward."
The club also agreed to pay $15,000 to the Delaware Riverkeeper Network, which filed suit in March.
Beginners and those looking to improve their research skills to trace their family trees can get tips at the 6th annual Ancestry Fair, 9 a.m. to 4 p.m., Saturday, at the Bucks County Visitor Center in Bensalem.
Karen Higgins of West Chester, who has researched personal genealogy for more than 25 years, will discuss "Beginning Genealogy" from 10 a.m. to 11 a.m.
"Using FamilySearch online and using a local Family History Center" will be presented by members of the Doylestown, Morrisville and Philadelphia Metro Family History Centers of the Church of Jesus Christ of Latter-Day Saints.