Archive: July, 2013
The Bensalem Police Department announced Tuesday that it is encouraging residents to participate in next week's National Night Out - an anti-crime evening that is staged in communities across the country.
From 7:00 p.m. to 10:00 p.m. on Tuesday, Aug. 6, Bensalem residents are encouraged to lock their doors, turn on outside lights and spend the evening outside, according to a press release from police. Sergeant Andrew Aninsman said that there is no specific meeting place or agenda for the evening, but that residents are encouraged to "take some time away from the TV" and chat with neighbors about goings-on in the community.
The goal of the night, according to the National Night Out website, is to strengthen relationships within the community and with law enforcement, and to raise awareness about the role of the community in crime and drug prevention. Sergeant Aninsman said that Bensalem police officers will be circulating through various parts of the township to chat with participating residents during the event.
The search for two teenagers who went missing in Neshaminy Creek late Tuesday night was continuing Thursday, authorities said, a day after a variety of units searched the murky water for hours without finding the boys.
Bensalem Township public safety director Fred Harran said Thursday morning that marine units were concentrating their efforts Thursday between the Hulmeville Road bridge and the Delaware River, south of Neshaminy Falls, which is where the boys - Dan Tadrzynski, 18, and Perry Krewson, 19 - went missing while swimming around 10:30 p.m. Tuesday.
Harran said Wednesday that the search efforts were being considered "search and recovery," not rescue, but he reiterated Thursday that the search would take place until Tadrzynski and Krewson were found.
A 19-year-old Bristol Township man remains in critical condition at Temple University's hospital after being shot four times Tuesday night in the township's Orangewood Apartments, police said.
The man, whose name has not been released, was dropped off by someone at Lower Bucks Hospital before he was transferred to Temple.
Lt. Guy Sava said police are focusing on a suspect in the shooting, although he said he doesn't expect an arrest to be made today.
iCan Bike, a program that teaches people with disabilities to ride a two-wheel bicycle, will open its fourth annual five-day camp Aug. 5 to 9 in Holland, Bucks County.
The initiative is a program of iCan Shine, a Paoli-based nonprofit group that offers recreational learning opportunities for people with disabilities.
The biking program aims to help campers connect with friends and family.
Bucks County officials announced changes to mosquito sprayings that will take place in the county this week, rescheduling a spraying that was to take place in Penndel on Monday and adding another one to the schedule, in Bristol Township, for Wednesday.
The sprayings are an effort to reduce mosquito populations and potential instances of West Nile Virus in the county, officials said. There are now three sprayings scheduled this week; full details on locations and times are available below.
According to a state website, there have been no reported human cases of West Nile Virus in Pennsylvania this year.
A Bucks County woman was charged Monday with concealing the death of a child and abusing a corpse after police discovered a dead newborn baby in a trash bag in her Tullytown home.
Lorie Bendorovich, 38, delivered a stillborn baby in her home last week. But the Bucks County District Attorney's Office charged her because she failed to call police or medical professionals, placing the dead baby in the trash bag instead. Police learned of the baby after a family friend called 911.
Both counts filed against Bendorovich are misdemeanors, the most serious of which carries a maximum prison sentence of five years. She is free on $500,000 unsecured bail.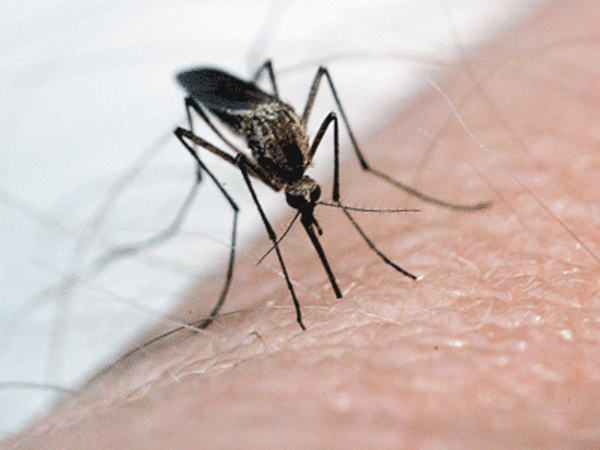 They buzz around at night, sucking blood from the unsuspecting.
But Bucks officials are trying to combat mosquito growth in the county by starting a mosquito spraying program next week, which they hope will help limit the spread of West Nile Virus.
The spraying will take place in Penndel and Falls Township on Monday and Tuesday night, respectively, according to press releases from the county.
A Northampton mother has struck a plea deal over allegations that she gave guns to her son, a 14-year-old boy who was arrested for threatening to kill students and staff at Council Rock High School-South.
Lizabeth Donohoe will plead guilty to child endangerment and marijuana possession, both misdemeanors. The Bucks County District Attorney's Office will drop a felony charge of providing a minor with a weapon. The deal was struck on Tuesday.
In December, a week after the deadly school shooting in Connecticut, Donohoe's ninth-grade son made statements at school "indicating that he was going to bring a gun and knives into the school building Friday morning and randomly kill students and staff," police said.