Archive: June, 2012
A former Bucks County sheriff's deputy was found guilty Friday of hitting a handcuffed suspect and lying about it in an arrest and cover up that also cost three fellow officers their jobs.
The jury of seven men and five women determined that Sgt. Gary Browndorf hit Philip Romanek, 29, while serving an arrest warrant on July 26, and lied about being kicked by the Levittown man.
But the jury found Browndorf not guilty of five counts of falsely imprisoning Romanek and falsely accusing him at his preliminary hearing.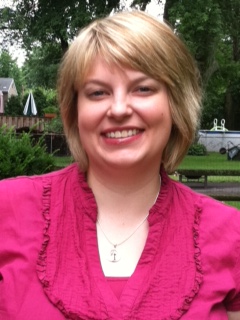 The Central Bucks High School East teacher whose blog drew national attention for calling students "frightfully dim" and "utterly loathsome" was fired Tuesday for "poor performance."
Natalie Munroe, an 11th grade English teacher for six years, was dismissed by a 7-0 vote of the school board. The board followed the administration's recommendation, based on a year of class observations and evaluations that Munroe's lawyer has called "retaliatory."
"Ms. Munroe was, at best, a satisfactory teacher and was experiencing performance difficulties well before her blog became an issue," board President Paul Faulkner said, reading a prepared statement.
Fifty-nine suspects facing charges ranging from robbery and car theft to failure to pay child support were rounded up this week in a "warrant sweep" of Bucks and Montgomery counties and Philadelphia, officials said Friday.
"This lets people know: If we have a warrant out for you, we'll be looking for you," Bucks Sheriff Edward "Duke" Donnelly said following the three-day sweep. "If you don't want to be embarrassed by us coming for you, turn yourself in."
It was the first such area sweep in nearly two years, Donnelly said, "and it won't be the last one. We'll have three or four a year."
Doylestown Hospital President and CEO Richard A. Reif plans to retire by the end of the year after more than 23 years in the post, the board of directors announced Wednesday.
Reif is a "visionary" whose tenure has had a tremendous impact on the hospital and the community it serves, board chairwoman Carolyn Della-Rodolfa said n a written statement.
During his his career, the hospital added the Main Wing, a new Emergency Department and private rooms; acquired the Pine Run Community; built the Health & Wellness Center and expanded cardiovascular and oncology services. A MossRehab inpatient facility is scheduled to open June 27 and an outpatient wound care center is set to open July 2.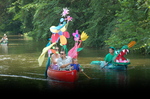 Decorated and candle-lit boats and rubber duck races will take over the Delaware Canal from New Hope to Bristol this weekend, along with a concert, a movie and a restaurant and inn crawl.
The three-day festival will start 7 p.m. Friday in Bristol Borough with a Decorated Boat Parade at Lagoon Park. Individuals, groups, neighborhood, and business entries can decorate a row boat, canoe, kayak or any other vessel, with the winners of seven categories receiving cash prizes. Entry forms and categories are available on the Friends of the Delaware Canal website, www.fodc.org, or by calling 215-862-2021 or e-mailing friends@fodc.org.
There also will be a concert at the park at 700 Jefferson Ave., with Jay Smar playing traditional American and original folk and bluegrass music on guitar, banjo, and fiddle. He'll throw in some old-time canal and coal mining songs.
Animal cruelty charges filed against the Philadelphia Gun Club for two live pigeon shoots in March will be withdrawn Wednesday, following a review by the Bucks County District Attorney's office.
The Bensalem club was issued five citations for allegedly failing to euthanize five pigeons that were wounded during the shoots along the Delaware River. The birds were retrieved from the river and shore and saved by an animal rights group.
The club has "acknowledged and accepted" its responsibility to humanely kill birds that have survived the pigeon shoot, District Attorney David Heckler said Monday in a written statement. It erected a barrier to prevent birds from escaping from its shooting range and has employees to patrol the river for wounded birds, he said.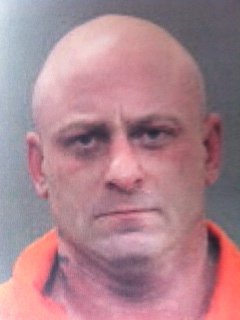 The New Jersey police officer who shot at fellow officers and locked down his former Bucks County neighborhood for 10 hours Sunday was trying to commit "suicide by cop," according to court documents and authorities.
"Tell the police I have a surprise for them, this is the way I want to die," Richard Klementovich texted to his parents during his 10-hour standoff at his ex-wife's house in Doylestown Township, according to court documents released Monday.
"I get angry. Angry at this job and law enforcement," Klementovich wrote in e-mail to his ex-wife, Jill Major, according to court documents. "And it's them who I will take out my anger on. They will do the job I couldn't and take my life."
This news from the county Public Information Office:
The Bucks County Prison Oversight Board is accepting applications to fill a citizen member vacancy, replacing outgoing member Walter Stevens who resigned this month.
The board, which oversees the operations of the Bucks County Correctional Facility and the Men's and Women's Community Corrections Centers, consists of the chairman, Sheriff Duke Donnelly; vice chairman, citizen member Brian McGuffin; secretary, Controller Ray McHugh; Commissioners Robert G. Loughery, Charles H. Martin and Diane M. Ellis Marseglia; President Judge Susan D. Scott; county Chief Probation Officer Sean Ryan; Public Defender Christina King; and citizen member Karen Dopson.