Archive: May, 2012
History buffs who managed to save the 304-year-old William Tennent house from demolition now need manpower and money to restore the Warminster Township landmark.
"We're looking for people who want to join us" to help with fundraising, grant writing, restoration work, landscaping and maintenance, says Ed Price, a leader of the volunteer group. "The big thing is funding to go ahead."
For the past four months, Price and a few other volunteers have cleaned up the two-story house along York Road, pulling vines off the sides and roof and stripping asbestos shingles and black sheathing off a 20th-century addition.
Negotiations in the four-year-old contract impasse between the Neshaminy School District and its teachers' union will resume tonight, with a Monday strike hanging in the balance.
"We want to avoid a strike, and we will keep our members and our community informed of any progress," Neshaminy Federation of Teachers President Louise Boyd said Wednesday in a written statement. "Whether or not we strike is really in the district's hands now."
But both sides remain far apart on the main issues of salaries, retroactive pay and health-care contributions. School board President Ritchie Webb has said the district cannot afford an independent arbitrator's "award," which the board unanimously rejected, while union members approved it "with reservations."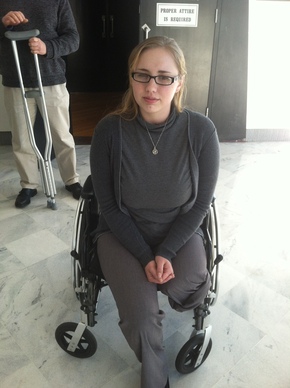 The $14 million verdict awarded a former Pennsbury High School student who lost her left leg in a bus accident was reduced Thursday to the state limit of $500,000.
"There is no dispute that the circumstances of this case create an unfair and unjust result" Bucks County Judge Robert J. Mellon said while upholding the liability limit on school districts and municipalities. A "reevaluation of the constitutionality of the statutory cap on damages … is necessary."
A jury awarded Ashley Zauflik, 22, of Fairless Hills more than $14 million in December, after a four-day trial that detailed her debilitating injury from the 2007 accident. The district conceded responsibility for the accident, in which its out-of-control bus ran over the young woman and about 19 other students.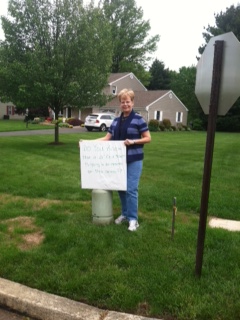 Who would want a 25-foot cell pole in their yard?
Not Ed Bendzlowicz, Beth-Ann Wolfson, Janet Swenson, or several other Bucks County residents who are surprised and shocked that the black metal poles are about to be erected along their plush, green lawns.
They are demanding answers and warning unsuspecting homeowners that they could be next. Not just in Northampton Township, but around the Philadelphia area and across the state.
Neshaminy teachers, working under the terms of an expired contract for four years, voted Wednesday to lift their controversial "work-to-contract" job action and to authorize their second strike of the school year.
There has been no decision on whether the 633 members of the Neshaminy Federation of Teachers will go on strike, union President Louise Boyd said in a written statement Thursday. Members authorized the NFT Executive Committee to call a strike "when and under the circumstances the committee decides are appropriate."
This story is by Inquirer staff writer Peter Mucha:
A man suspected of making three pipe bombs was arrested late this morning in Solebury Township.
John Grzyminski, 50, was taken into custody after a Solesbury police officer spotted his black pickup truck.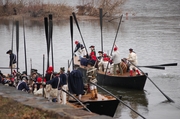 Bucks County's museums are bringing in traveling exhibits, its historic sites are publicizing events, and other attractions are getting much-needed funding, thanks to a tourism grant program that has surpassed the $1 million mark.
The Mercer Museum, for example, will use its Spring grant of $15,000 "for the fees for the Apron Chronicles Exhibit, and for promotion inside and beyond Bucks County," executive vice president Molly W. Lowell said Tuesday.
And the Friends of Washington Crossing will spend its $30,000 grant "to market our showcase events, such as the Christmas Crossing," said John Godzieba, who plays George Washington for the annual reenactment that draws thousands. "It's not just a regional event, but a national event."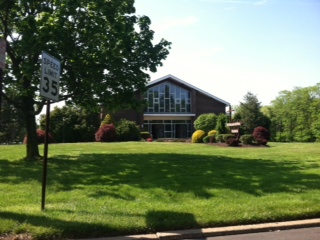 The Rev. George Cadwallader, who most recently was assigned to St. Vincent de Paul Church in Richboro, was one of the five priests removed from the ministry Friday by Archbishop Charles Chaput.
Richard Janowski of Joshua Drive in Richboro said Cadwallader "never impressed me. I don't know -- there was something wrong with him. The pastor, Father Joseph McLaughlin, is the opposite, very intelligent, very devout."
Janowski, who helps with the parish collections once a month and has been a parishioner for about 25 years, said Cadwallader was at the parish for about a year. One of the priest's jobs was training altar boys and girls, Janowski said.