Archive: January, 2013
The death of a Neshaminy High School junior who was struck by a SEPTA Regional Rail train in Langhorne on New Year's Day was ruled an accident Wednesday.
Trevor Newman, 16, of the 1600 block of Fairview Avenue, Langhorne, tried to jump out of the way of a Trenton-bound train about 2:20 p.m., but was hit and suffered multiple injuries, authorities said.
Newman was pronounced dead at the scene, south of the Langhorne train station. The incident was an accident, Bucks County Coroner Dr. Joseph Campbell said, pending a toxicology report that could take four to six weeks.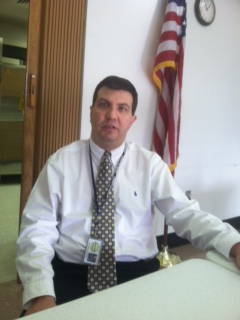 Scott Forster has responded to emergencies across Pennsylvania, ranging from hurricanes and floods to trapped miners and stranded motorists.
He has served as an officer for a volunteer fire company and head of a rescue squad, and he has trained emergency managers and first responders in communities around the Philadelphia area and the state.
Starting this week, Forster, 38, is Bucks County's top official for emergency services, charged with overseeing the safety and welfare of 627,000 residents. He replaces John Dougherty, 66, of Bristol Borough, who retired last week after 20 years as coordinator of the county's Emergency Management Agency.