Archive: January, 2012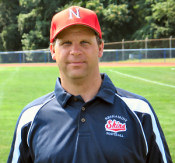 Allegations of threats and acts of vandalism aimed at Neshaminy teachers has prompted the district to request a criminal investigation by the Bucks County District Attorney.
In a letter to Superintendent Louis Muenker, board President Ritchie Webb wrote: "The Board has concluded that credible concerns exist for the safety of our staff" based on a Jan. 25 letter by high school history teacher and assistant football coach David Ferrara. "I have therefore requested that the Bucks County District Attorney conduct a criminal investigation of the vandalism done to Mr. Ferrara's SUV as well as other allegations detailed in his letter.

"Since the safety of our employees is of paramount concern, I ask that all district staff provide any information requested by and cooperate fully with the authorities," Webb wrote.
The request for an investigation also was based on a report of the incidents by Muenker and high school principal Rob McGee, Webb said in the letter.
There will be lane closures on County Line Road and the Route 611 and Route 202 bypasses this week for construction of the nine-mile Route 202 Parkway, PennDOT officials said.
Flaggers will direct an alternating single lane of traffic through a work zone on County Line Road between Stump Road and Kingston Way in New Britain Township, from 9 a.m. to 3 p.m. Monday through Friday.
In Doylestown Township, there will be intermittent lane closures on the Route 202 Bypass between the Route 611 and Main Street exits, and on the Route 611 Bypass between Edison-Furlong Road and the State Street exit, PennDOT officials said. Crews will work from 7 p.m. to 6 a.m. Monday through Friday to replace signs for the Route 202 Parkway.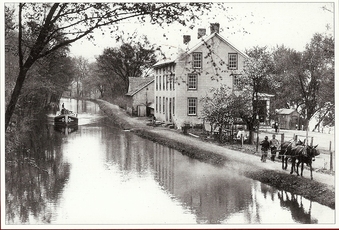 The Friends of the Delaware Canal will offer a free, guided "We Love the Canal" walk along the towpath from Tinicum Park to the Golden Pheasant Inn in Erwinna on Feb. 12.
On the 2¼-mile roundtrip walk, guides will point out waterfowl and the Spiderman House and recount the history of the village of Erwinna, and Jacob Oberracker's Tap Room. Valentine's treats will be served at the end of the tour.
The walk will begin at 2 p.m. in the rear parking area in Tinicum Park, 963 River Road, Erwinna, weather permitting. Check the nonprofit organization's website, www.fodc.org, or call 215-862-2021 to check on the status of the tour or for more information.
Gov. Tom Corbett postponed Thursday's ceremonial bill signing in Langhorne out of respect for Penn State students and alumni on the day of a memorial service for former football coach Joe Paterno, a spokesman for the governor said.
Corbett will not attend the 2 p.m. memorial service on the Penn State campus in State College because he does not want to be a distraction, the spokesman said.
The governor had planned to visit the Langhorne-Middletown Fire Company for the ceremonial signing of a bill that designates cancer as an occupational disease for firefighters. The bill, which was signed into law last summer, was introduced by Bucks Rep. Frank Farry, who is chief of the fire company.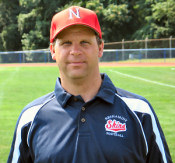 Here is Neshaminy School Board President Ritchie Webb's note to the press about teacher David Ferrara, followed by the letter by the high school history teacher and assistant football coach. The union does not comment on internal matters, a spokesman said.
Webb's note
Yesterday the Neshaminy School Board was made aware of an incident at our high school where a teacher's automobile was vandalized. According to comments made by this teacher, David Ferrara, on Facebook, this act of vandalism occurred one day after he sent a letter to his fellow educators decrying certain actions of his union's leadership. While we have no personal knowledge of the events that transpired to this point, we have obtained a copy of the letter sent by Mr. Ferrara to the rank and file members. With his permission, we are now releasing this letter publicly.
Negotiations between the Neshaminy School District and its 654-member teachers union have been suspended while lawyers for both sides work out details of a state-mandated, nonbinding arbitration, board President Ritchie Webb said Thursday.
State mediator John Cairns recommended that Thursday's negotiating session be postponed for the arbitration process, which is mandated by state Act 88 after a teachers strike, Webb said. The teachers went on strike for eight school days out of frustration over the four-year contract impasse, returning to work Jan. 20.
Negotiations normally do not proceed during an arbitration, district lawyer Charles Sweet said. One of the details to be worked out is whether the arbitration will be conducted by a single, neutral arbitrator or a three-person panel, with one arbitrator picked by each side and a neutral arbitrator, Sweet said.