Archive: August, 2012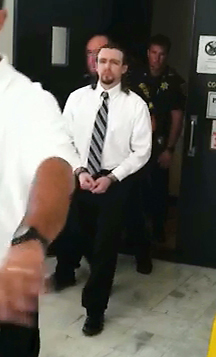 A tattoo artist charged with 195 sex crimes against 15 boys and girls dating back to 2003 waived his right to a jury trial Monday in Bucks County Court.
Other charges against Walter Meyerle, 35, of Falls Township, involving an alleged plot to escape from Bucks County Prison, were severed from the trial, which is expected to last at least a week.
Meyerle is charged with assaulting the children, ages 4 to 17, after befriending them, their parents and other relatives. In the first case presented Monday, he allegedly assaulted a 15-year-old Bensalem girl and, about seven years later, allegedly assaulted her niece.
Jury selection is scheduled to begin this morning for Walter Meyerle, the former owner of a Falls Township tattoo parlor owner charged with 210 crimes, most of them felony sexual assaults, against 14 children.
Meyerle, 35, may waive his right to a jury trial in Bucks County Court in Doylestown.
He faces charges of rape, involuntary deviate sexual intercourse, unlawful contact with minors, aggravated indecent assault, sexual assault, and statutory sexual assault, all felonies. He also faces dozens of misdemeanor charges.
Drivers can expect delays in the Doylestown area next week for work on the Route 202 Parkway and concrete repairs to Route 611, PennDot reports.
Installation of electronic message signs, traffic cameras and traffic signal equipment for the Route 202 Parkway may close lanes from 9 a.m. to 3 p.m. Monday through Friday at:
• Route 202 between Pebble Hill Road, north of Route 611, and Route 63 (Welsh Road);
Chalk it up as a learning experience.
Two Central Bucks County teenagers were ticketed this week for criminal mischief when they were allegedly caught drawing chalk figures of sea turtles and a whale on a Doylestown Borough street.
Connor Logan, 18, of Doylestown Township, and a 17-year old Doylestown Borough boy were drawing the figures with white chalk on North Clinton Avenue near Wood Street just before midnight Tuesday, borough police said Friday.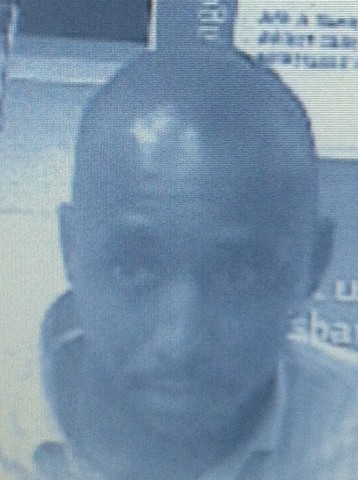 Warminster Township police are seeking a suspect in a check-fraud scheme in Pennsylvania, New Jersey, and Delaware.
Police described the scheme Thursday:
The suspect goes to a car dealership and puts a $1,500.00 cash deposit on a vehicle. The next day, he says he no longer wants the vehicle, and the dealership issues a check, which the suspect duplicates and cashes at banks and check-cashing businesses.
Bensalem Township police are looking for a young man who broke into a CVS Pharmacy early Thursday and stole cartons of cigarettes, Kodak digital cameras and pay-as-you-go cell phones.
The man smashed the glass front door with a piece of asphalt at 3:20 a.m. to get into the store at 3811 Neshaminy Boulevard, police said. He was wearing work gloves, black jeans and boots, and had a blue T-shirt covering part of his face, police said.
The man was shirtless, with a birthmark on the right side of his lower back and a gauze pad covering what appeared to be a tattoo, police said.
Handmade country quilts of all styles and themes are dressing up the Visit Bucks County Center in Bensalem, and visitors can vote for their favorite one.
The 8th annual show features more than 70 quilts stitched by Bucks County residents who attend classes at The Quilt Academy, also in Bensalem. The quilts, ranging from traditional and artistic to modern and contemporary are hanging from the center's rafters.
A brochure provides the inspiration behind each design and information about the artists, and visitors can fill out a "Viewer's Choice" ballot.
John Rearick "liked to walk." The 23-year-old Croydon man "never had a driver's license," a former neighbor said, "so he'd walk or ride his bike" to get around.
Rearick was walking on busy New Falls Road late July 22 when a Cadillac hit him. It slowed briefly, then sped off, police said.
The graduate of Harry S Truman High School and Pennco Tech suffered severe head injuries and died six days later.