Archive: February, 2012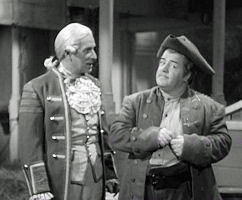 George Washington helped save the colonists' independence, but did you know that he also once saved Abbott and Costello?
It's true -- at least in the 1946 comedy, The Time of Their Lives, which will be shown 2 p.m. Saturday at David Library of the American Revolution, in Washington Crossing.
"The Time of Their Lives is more hysterical than historical," said Meg McSweeney, chief operating officer of the library. "But it's good to have a little fun with history sometimes.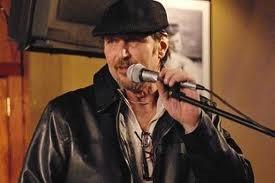 On Friday, musicians from around the Philadelphia area and across the country will perform a Rock 'n' Roll Tribute to Danny DeGennaro, a guitarist and songwriter who was shot and killed in his Levittown home in December.
"Musicians who have played with Danny for the past 30 years will say their final goodbye to him" at John & Peter's in New Hope, said Kevin Kirwan, his manager and childhood friend.
DeGennaro, 56, was killed on Dec. 28, and police are still investigating the shooting. Friends are offering a $5,000 reward for information that leads to the conviction of his killer (www.DannyDReward.com; 215-788-8289). Pennsylvania Crime Stoppers (www.pacrimestoppers.org/crimestoppers; 1-800-472-8477) also is offering a reward.
Washington Avenue will be closed between State Street and Sycamore Street in Newtown Borough on weekdays through March 9 for repairs to a 79-year-old bridge over Newtown Creek, PennDOT reported.
Traffic will be detoured to State Street, Route 332/413 (Newtown Bypass) and Sycamore Street, from 9 a.m. to 3 p.m. Repairs are being made to the walls of the two-lane bridge, which carries 7,342 vehicles a day.
There's no middle ground when it comes to Ritchie Webb.
Take, for example, last month's Neshaminy school board meeting. As Webb took his seat as president, half the packed crowd rose and cheered; the remainder jeered and chanted, "Negotiate."
Webb has stood center stage in the district's bitter and polarizing contract impasse for four years — the longest-running stalemate in the state, with no end in sight.
Traffic on County Line Road will be narrowed to one lane next week between Stump Road and Kingston Way in New Britain Township, PennDOT officials said.
The restrictions, from 9 a.m. to 3 p.m., Monday through Friday, will extend into Montgomery County, as part of the $13.5-million project to widen the road from two to five lanes.
The project, which is scheduled to be completed next February, will also provide sidewalks along the 2.1-mile stretch of County Line Road and a connection to the new Route 201 Parkway, PennDOT said.
Acting on a campaign issue from the fall, the Bucks County Commissioners are rescheduling three morning meetings to the evening this year.
"We want to try something different," Commissioner Chairman Rob Loughery said Wednesday. "This will be a better way to provide access to [members of] the public who cannot come to commissioners' meetings during the day.
Commissioners meetings traditionally have been conducted at 10 a.m. on the first and third Wednesday of each month. The only night meeting has been in November or December for a public hearing on the following year's budget.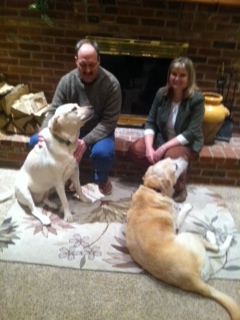 Bucks County has suspended use of its parks for fox hunts while all uses of the parks are studied, Commissioner Chairman Rob Loughery said Wednesday.
The suspension was requested by Warwick Township after resident Judy Cox and her 10-year-old Labrador retriever were overrun by fox hounds on New Year's Day. Cox suffered scratches, bruises and one bite wound, and her dog, Daisy, required treatment for bites on her ear, stomach and leg.
Bill Mitchell, director of Parks and Recreation, said he has not received any hunting permit requests this year for Dark Hollow Park, where Huntingdon Valley Hunt has been staging the hunts since 1970. The New Year's Day hunts go back to 1914.
Brian Hessenthaler has a $40 gift certificate for Valley Stream Inn, a popular lower Bucks County restaurant known for its crabcakes, Sunday brunch and scenic views of the NeshamIny Creek.
That's why the county's chief operating officer was surprised and shocked to find out that the Parks and Recreation department is buying the low-lying property to demolish the eatery and preserve the site as open space.
"I didn't know it was closed," Hessenthaler said Wednesday, after the county commissioners approved the $230,000 purchase with federal funds to preserve the 3.5-acre tract as open space.