Archive: November, 2012
An 8-month-old boy found dead in a Bensalem Township motel room had ingested drugs, and his parents were being held Friday in Bucks County prison on endangerment charges, authorities said.
Thomas Krolikowski, 22, of the 6000 block of Torresdale Avenue, and Colleen Gallagher, 25, of the 7000 block of Charles Street, are admitted heroin addicts, according to court records.
They were each being held on $100,000 bail, on charges of recklessly endangering the welfare of children, recklessly endangering another person, and possession of drug paraphernalia.
The Doylestown area now has two buses to help residents get to and from shops, restaurants and attractions.
A second Doylestown DART bus went into service Monday, cutting the waiting time in half, said Lou White, chairman of the DART bus committee and a former borough councilman.
"With one bus, we got about 40 riders a day. With two buses, we're expecting that to at least double," White said. "They're not just for senior citizens; students at Delaware Valley College can use them to get around, too."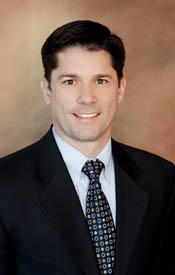 County officials are trying to avoid raising taxes and laying off workers for the second consecutive year, as they work on the 2013 budget .
"I intend to make sure the budget doesn't have a tax increase," Commissioner Chairman Rob Loughery said Monday. "I am hopeful that based on actions we took this year, we won't have additional layoffs, but we can't be sure until we get through additional adjustments to the budget."
The county has laid off 24 workers this year, and has cut about 200 other positions through a hiring freeze, retirements, and attrition Next year's budget will reflect those full savings, at an average of $85,000 per employee for wages and benefits, Finance Director David Boscola said.
Toll Brothers will close Street Road between Honora Street and Folly Road in Warrington Township beginning Monday for sewer installation, PennDOT reports.
Street Road will be closed weekdays from 9 a.m. to 3 p.m. through Dec. 21 while the home builder installs sewers.
During construction, Street Road traffic will be detoured to Lower State Road, Bristol Road, and Route 611 (Easton Road). Local access will be maintained up to the construction zone.
Steve Nelson envisions a way for Bucks County to provide residents with a better place to live, to help small businesses thrive, and to attract workers and tourists.
He can sum it up in two words: bike paths.
Nelson, a professional planner and chairman of the county's Bicycle Task Force, recommends doubling Bucks' 240 miles of paths, creating a network connecting towns, parks, train stations and other destinations.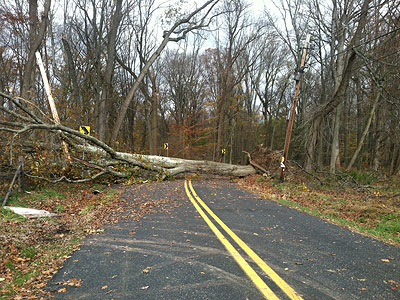 Two Bucks County men are enlisting volunteers to clean up the storm-ravaged central and upper parts of the county this weekend, and they're looking for residents and neighborhoods that need help.
"We have a heck of a lot of volunteers," Paul Dziewisz of Chalfont said Friday, "and we need to know where to send them."
Dziewisz started a Facebook group called the Bux-Mont Hurricane Sandy Cleanup Team, and 150 volunteers have signed up to work Saturday and Sunday in Central Bucks, he said.
Bensalem Township residents who are without power can pick up military-style Meals Ready to Eat (MRE's) and water today until 5 p.m. at the Public Works Department on Byberry Road.
Use the Byberry Road entrance to the municipal complex between the Public Works Department and the Bensaelem rescue Squad headquarters.
In the Neshaminy School District, Poquessing and Carl Sandburg Middle Schools will be open today until 6 p.m. for residents to take showers and charge their phones, school board member Mark Shubin said.