The death of a Neshaminy High School junior who was struck by a SEPTA Regional Rail train in Langhorne on New Year's Day was ruled an...
Read more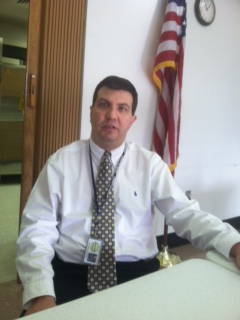 Scott Forster has responded to emergencies across Pennsylvania, ranging from hurricanes and floods to trapped miners and stranded motorists...
Read more
Chris Palmer covers Bucks County for the Philadelphia Inquirer. His previous work has appeared in the New York Times and on several Times blogs, including City Room, the Local East Village and SchoolBook (which has since been taken over by WNYC). Contact him at cpalmer@phillynews.com, 610 313 8212 or on Twitter, @cs_palmer.
Ben Finley covers Bucks County for The Philadelphia Inquirer. He previously worked for The Associated Press, FactCheck.org and the Bucks County Courier Times, where he won more than a dozen journalism awards from organizations including the Education Writers Association, the Society for Features Journalism and the Pennsylvania Bar Association. He grew up in Columbus, Ohio and graduated with honors from The Ohio State University with a degree in journalism. Contact him at bfinley@phillynews.com, 610-313-8118 or on Twitter, @Ben_Finley.