The United Way of Bucks County, Comcast and Charming Shoppes, Inc. are awarding netbooks and a year of free Internet access to 60 eligible Bucks families.
The goal is to help provide internet access to families in the area who do not currently have the ability to access the web, according to a press release from the organizations.
Twenty netbooks - small and generally lightweight computers - were given away on Tuesday night, meaning there are still 40 available. Interested individuals must apply, according to a press release, and must fit the following criteria:
Reside in Bristol Borough, Bristol Township or Bensalem.
Do not currently have Comcast internet in the home.
Be caregivers for a free or reduced-price lunch-eligible student (you can particpate even if your school does not offer free or reduced-price lunches, but your child must meet criteria set by the National School Lunch Program).
In honor of the First Day of Spring - now habitually referred to as Free Rita's Day - below are the locations where you can pick up your mini-cup of flavored frozen water in Bucks County, according to a Google search.
(BucksInq would recommend going with Mint Chocolate Chip, but welcomes alternative suggestions)
You can also search by zip code on the Rita's site, by clicking here.
View Larger Map
Yesterday, Bucks Co. District Attorney David Heckler said that police fired the shot that killed 89-year old Marie Zienkewicz during a February shootout with Andrew Cairns. But Cairns, Heckler said, was being charged with homicide because his shots at police instigated the incident.
The full story can be read here.
Bonus material: below are links to two excerpts of the 911 call that Heckler said was made by Cairns' girlfriend, Deborah Silva. Silva, who Heckler said was intoxicated by drugs or alcohol, called 911 to report that Cairns was trying to shoot himself. When police responded, Heckler said, Cairns began firing out the window at the officers.
In Monday's Inquirer, I wrote about Ashley Brown, who was banned from playing CYO football in 2004 by the Archdiocese because she was a girl. Caroline Pla, an 11-year old Doylestown girl, is fighting the same battle against the Archdiocese today.
For more information, here's some source material I used:
It's in part based on two Inquirer stories from 2004: one on Ashley's initial fight with the Archdiocese, another on her being honored at halftime of a women's professional football game in Delaware. I spoke to Ashley and her mother on the phone, as well.
The AMC Neshaminy Theater will be showing all nine Best Picture nominees back-to-back (to back-to-back, etc.) starting on Saturday morning. One $60 ticket gets you into the marathon screening. It'll even be finished in time for you to get back home to catch the awards show and see who wins (assuming your eyelids can remain open that long).
The schedule:
10:00 a.m. Saturday - Amour
The death of a Neshaminy High School junior who was struck by a SEPTA Regional Rail train in Langhorne on New Year's Day was ruled an accident Wednesday.
Trevor Newman, 16, of the 1600 block of Fairview Avenue, Langhorne, tried to jump out of the way of a Trenton-bound train about 2:20 p.m., but was hit and suffered multiple injuries, authorities said.
Newman was pronounced dead at the scene, south of the Langhorne train station. The incident was an accident, Bucks County Coroner Dr. Joseph Campbell said, pending a toxicology report that could take four to six weeks.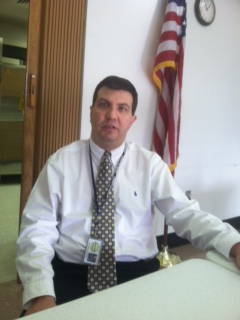 Scott Forster has responded to emergencies across Pennsylvania, ranging from hurricanes and floods to trapped miners and stranded motorists.
He has served as an officer for a volunteer fire company and head of a rescue squad, and he has trained emergency managers and first responders in communities around the Philadelphia area and the state.
Starting this week, Forster, 38, is Bucks County's top official for emergency services, charged with overseeing the safety and welfare of 627,000 residents. He replaces John Dougherty, 66, of Bristol Borough, who retired last week after 20 years as coordinator of the county's Emergency Management Agency.
For the past 21 years, Doylestown-area residents have been supplying Native Americans in the southwestern United States with blankets, clothing, school supplies, veterinary services and scholarships. For the past three years, volunteers with the group, Americans for Native Americans (ANA), have traveled to the Southwest to pitch in and bring supplies.
Last year ANA supported 11 schools in the Food for Kids Backpack program ($38,000), classroom curriculum and school supplies ($4,866), clothing and shoes ($6,772), eyeglasses ($4,335), nursing scholarships at the University of New Mexico-Gallup ($15,800) and veterinarian visits twice a year ($9,500).
This year, 20 volunteers worked about 440 hours in Gallup, New Mexico, from Oct. 20 through Oct. 27. They delivered $200 in school supplies to the Mariano Lake School and $300 in children's underwear to Standing Rock School. Group members bought 32 pairs of children's shoes and layette sets for two mothers.
For 20 years, John Dougherty has been ready around the clock to handle every kind of emergency that threatened Bucks County residents, from terrorist attacks and floods to fires and hazardous chemical spills.
"It's a 24-hour-a-day job," says Dougherty, coordinator of the county's Emergency Management Agency. "I'm responsible for the safety and welfare of 620,000 people, which includes my family."
Now, he's ready to retire on Friday, to spend time with his wife and their children and grandchildren.
The bad news for Warrington Township is that it needs to refund more than $1 million collected for a business tax that was ruled illegal this week.
The good news is that the township never spent the money and is prepared to refund up to $13,000, plus interest, to each of 150 businesses, officials said Thursday.
"We're ready to send the checks as soon as possible," lawyer William Casey said. "We'll be glad to get rid of that escrow account — it was a pain."